Deliciously Organic Meal Plan Deal and Cookbook Offer
I am so excited for today's post! My friend Carrie from Deliciously Organic has already written a delicious, beautiful book that is a favorite in our home. Her book, Deliciously Organic, is full of fresh, vibrant flavored recipes that are actually good for you.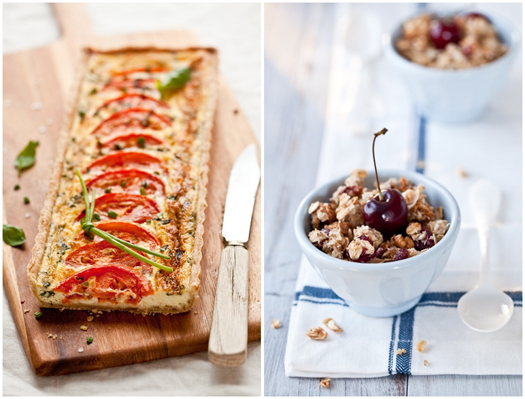 Images from the Deliciously Organic Cookbook, by Helene Dujardin
Carrie makes going organic sound so simple and no-nonsense as she shares all kinds of incredibly helpful and practical information on eating organic and how to simply make the change without stressing too much – and why it's important to eat organically.
As moms, we want to make healthy choices for our family. Sometimes, between the kids, running errands, and all the other hats we wear, getting a meal made with healthy ingredients on the table is a challenge. And it's not just the cooking, it's the planning, and figuring out which foods to buy.
Now Carrie has taken it one step further. She's making it even easier for the rest of us who might need an extra nudge planning wholesome meals for our family with her weekly meal plan subscriptions. The recipes are delicious, unprocessed, and affordable and will take the thought out of "What's for dinner tonight?"
The best part – She's offering TWO special DEALS for GoodLife Eats readers!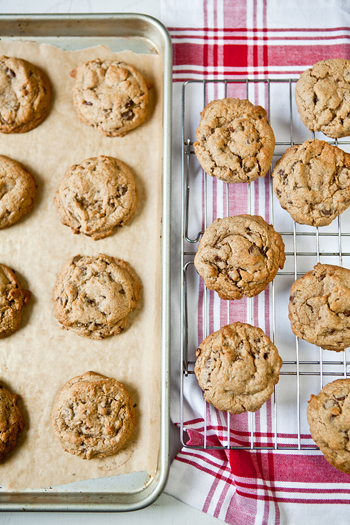 Image from the Deliciously Organic Cookbook, by Helene Dujardin
Here's what some of Deliciously Organic's subscribers have to say about the Weekly Meal Plans and the Deliciously Organic cookbook:
"I just want you to know I'm on my third week of following your meal plans and I can't get over how good of a cook I am!! 😉 I rave about myself every night at the dinner table, "Honey, can you believe I made this??" And it's all thanks to you!!" – Justine
"I just HAD to stop by and say THANK YOU for getting me cooking again! The last few months have been a steady rotation of tacos & spaghetti. I purchased your meal plan subscription this week and feel like a new woman!!! Seriously….making homemade ceasar dressing is that easy??!!! I'm so thankful!" – Robie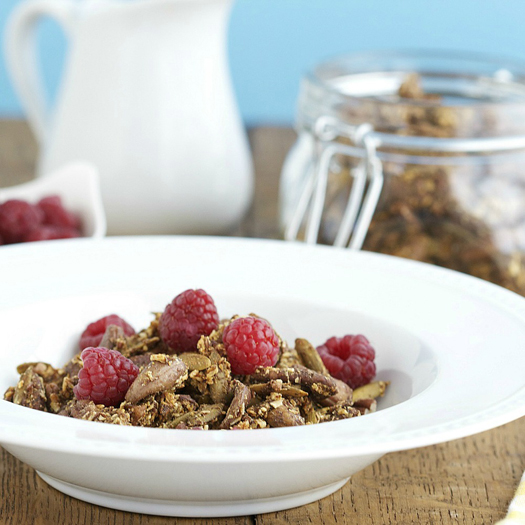 Image from Carrie
"Just wanted to tell you about my first experiences with your cookbook – just got it last week. For dinner, Saturday night, I made the butterflied chicken with roasted onions and the carrot souffle. YUM!!!
I received RAVE reviews from my dinner guests – friends who are already experienced organic foodies. My husband and I are making the commitment to go all organic, this year, and I couldn't be happier that I have your cookbook to help us through it. So far, so good!! Thank you!!!" – Sarah
Deliciously Organic is offering two money-saving packages for Good Life Eats readers:
THIS OFFER HAS NOW EXPIRED.
Deliciously Organic Package 1 (Over 55% off!)
2 months of weekly meal plans with coordinating grocery list
5 weeks of archived meal plans no longer available to the public
Coupon link: http://deliciouslyorganic.net/store
Expiration: Monday, February 13th at 11:59pm PST
Package 1 Cost for "Good Life Eats" Readers: $10.00 (Retail cost $28.98)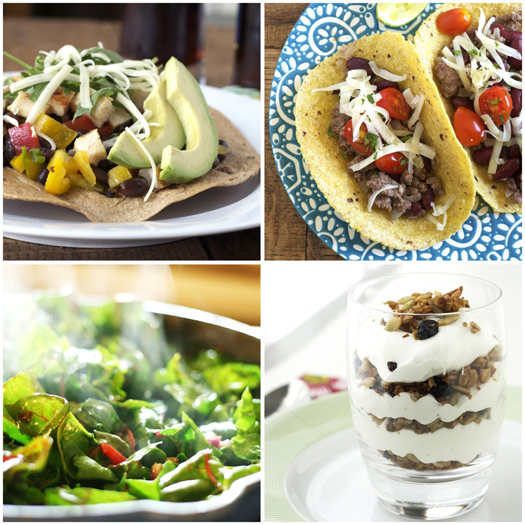 Images from Carrie
Deliciously Organic Package 2 (Over 50% off!)
Package 2 Cost for "Good Life Eats" Readers: $50.00
(Retail cost $115)
Each Weekly Meal Plan Features:
A Shopping List
5 full Dinner Menus (Each meal consists of one or two recipes.)
1-2 desserts each week
1 snack a week
Helpful Tips for getting dinner on the table quickly
Easy-to-follow, "kid-approved" recipes
Each week you'll receive access to two weeks of menus, plus 5 weeks of archived menus.
Hit "print" and you'll have your complete shopping list organized by category – making shopping easy and quick. You'll have each recipe for the week in your hands.
The recipes will vary, too. So you won't eat the same thing over and over.
Every recipe features unprocessed, nourishing, real, whole foods.
Each recipe serves 4 people (Some recipes will have leftovers – great for lunch the next day!)
Each meal plan makes use of this list of two-dozen pantry staples.
What You'll Find in the Deliciously Organic Cookbook:
Each recipe features only organic, unprocessed and whole ingredients that everyone will love, including kids and even hard-to-please special guests.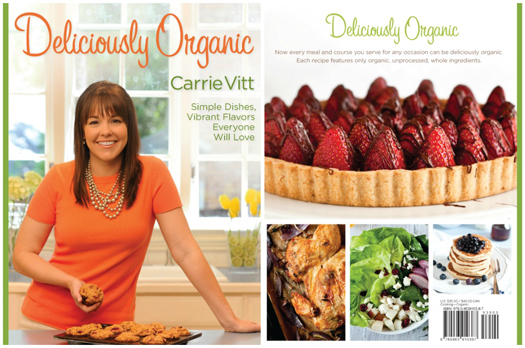 Images from the Deliciously Organic Cookbook cover
Here's a sampling:
Breakfast/Brunch: Lemon Sour Cream Pancakes with Blueberry Puree; Strawberry Coconut Smoothie; Tomato Basil Quiche
Salads: Carrie's award-winning Roasted Red Onion and Pear Salad (one of my favorties!); Thai Steak Salad; Cherry Tomato Caper Salad
Sides: Spinach Madeline; Mexican Rice Casserole; Grilled Potatoes with Lemon Aioli
Entrees: Tuscan Lemon Chicken; Tuna Steaks with Avocado and Tomato Salsa; Cottage Pie (old favorite); Beef and Broccoli Stir-Fry
Desserts (when you want to splurge in moderation!): Whole Wheat Chocolate Chip Cookies (best ever!); Strawberry and Cream Tart; Creamy Lemon Ice Cream
Yes, I am an affiliate for Deliciously Organic Meal Plans and will earn a small commission based on sales, but I love this offer and would have shared it with you anyway. All opinions are my own.