Gorgeous iPhone Cases from Uncommon [Coupon Code]
I received a fun package in the mail this week – a new iPhone case from Uncommon in this gorgeous "Mountain Bouquet" print, by artist Katie Daisy. What a perfect way to welcome spring!
I have been a fan of Katie Daisy's bright colors since spotting her artwork on Etsy over a year ago and was so pleased to receive a case for my iPhone that featured some of my favorite colors – aqua and turquoise. I love to femininity my case offers while still protecting my phone from falls and scratches.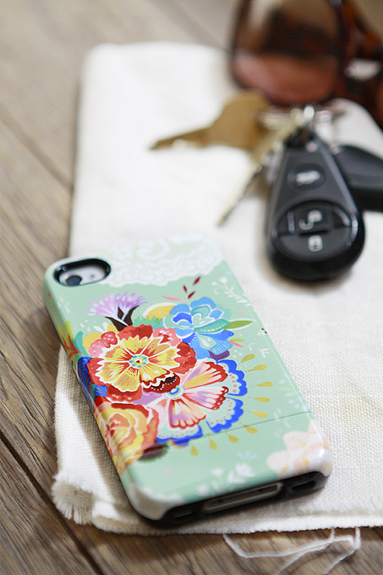 About Uncommon iPhone Cases
Pin It
Uncommon features designer protection while still allowing easy access and enjoyment to all the phone's functions. There are so many choices with Uncommon iPhone cases! First, choose your case style: the Deflector or the Capsule. I received a Capsule, which offers maximum protection for my phone. The Capsule was simple to install. Just remove the bottom piece, slide the phone in and cap the bottom back on. Uncommon accommodates the different Apple models: iPhone 4/4s, iPhone 3GS, and iPod Touch. Uncommon Offers:
Customizable cell phone cases – upload your own image, design, or photo. Think family photo, blog logo, or just a favorite image…your imagination is the limit!
Custom image dimensions no smaller than 2000 × 2000 pixels but no larger than 4000 pixels (width or height) and a file size no larger than 10 MB. Files should be in RGB color mode at a high resolution of 300DPI.
OR use one of their showcased community artists, such as Katie Daisy, from their featured gallery.
Because the design is printed directly into the Uncommon blank canvas via a permanent printing process, the design is guaranteed not to peel or fade. The colors are embedded into the case itself.
About Katie Daisy
Uncommon now features Katie Daisy artwork in their gallery with six (see five of them below) prints to choose from – Picnic, Sweet as Honey, Prairie Breeze, Going to Montana, Mountain Bouquet, and Daytrip Damask. Katie Daisy is a freelance illustrator whose wanderlust has led her from the windy fields of Illinois to the misty foothills of Appalachia; from the sunny lakes of Minnesota to her current home near the Pacific Ocean.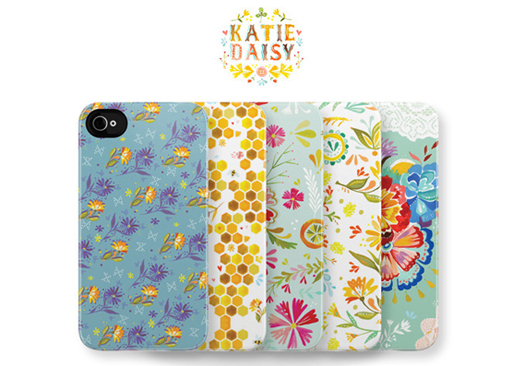 Traveling inspires Katie and it comes through in her art, from illustrating Thoreau and Emerson quotes to the series of U.S. State prints. In addition to experiencing new places, She takes comfort in nature, where she's always at home amongst the wildflowers, honeybees and forests of her youth.
Uncommon iPhone Cases Coupon Code
Uncommon has been so kind to offer all GoodLife Eats readers a 10% off coupon code, good through Sunday, March 18th 2012. Use the code GOODLIFEEATS at checkout to receive 10% off of your order at Uncommon. Thanks, Uncommon!  
What would you feature on your custom iPhone case?