Reader Survey and Kitchen Product Reviews
Would you be interested to know what hands down, the MOST popular response was to the following question on the reader survey? Of course you would!
"Are you interested in non-recipe posts that relate to food, cooking, and kitchens? If so, what type of things would you like to see featured?"
SMALL APPLIANCE AND KITCHEN GADGET PRODUCT REVIEWS!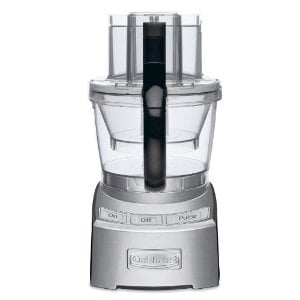 Yep, you really want some help figuring out what appliances are worth buying, how to choose what's best, and you also really like hearing about fun, new gadgets to use in your kitchen. Thanks so much for the feedback! Since some of you might not have been around for all of the product reviews I've already done, I thought I'd direct you really quick to those I've published. And rest assured, there will definitely be more. Because just like you I enjoy finding the perfect blender (still haven't found that by the way…) or trying the coolest newest gadget.
Previous Reviews:
You can see all reviews here, which include books as well.
Currently I'm working on a review of the Cuisinart Elite 12 Cup Food Processor as you may have seen in Rustic Rosemary Garlic Bread, Restaurant Style Salsa, and Zucchini Cherry Muffins with Pecan Streusel Topping posts. My final review will be up soon and you'll have a chance to win your own food processor as well!
What specific kitchen appliances, tools, or gadgets would you be interested in hearing about?
Are you trying to find that perfect blender (like me) or maybe there is something else you've got on your shopping list but haven't quite decided what's best. Please do share!