Let Your Great Taste Shine [$150 val. Giveaway!]
How Do You Let Your Great Taste Shine?
Big question, right? It's one I've been thinking about all week. There are lots of answers and none right or wrong. This morning I finally decided that my answer comes down to Quality vs. Quantity.
I've always been one to focus on a few things of high quality, even if that means spending more money or taking longer to get what I desire. I started thinking about this Quality vs. Quantity comparison and realized how many aspects of my life this mentality has seeped into.
(Make sure you scroll to the end for the great giveaway!)
In the Kitchen
I definitely go for "Quality" in the kitchen. I've always been one to cook from scratch. As has my mother and her mother before her.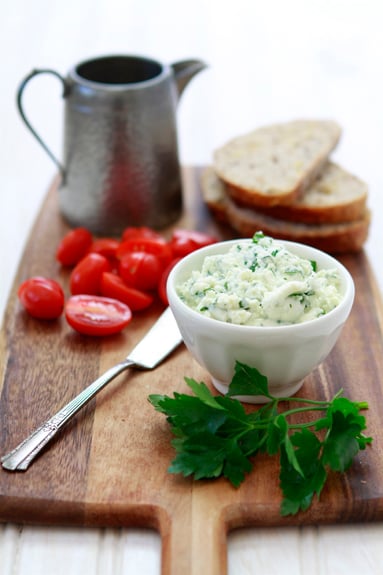 I prefer to spend more time, and possibly more money (though we don't eat out nearly as much as the average family so I'm sure it evens our higher grocery bill out) to prepare tasty, healthy meals for our family.
Sometimes the simplest of foods when purchased at the peak of their season are the tastiest  of things to eat. Fresh delicious produce, quality dairy and meat, whole grains…those are the things that make my mouth water.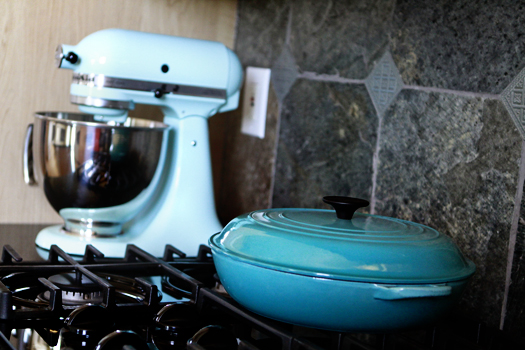 With kitchen appliances and gadgets I've always purchased, supported, and recommended quality long-lasting brands. I prefer kitchen tools (and recipes) that I'll have in my kitchen my whole life that can eventually be passed on to my children.
I look for stainless steel and cast iron pots and pans for lasting cookware. For small appliances I go with brands I trust. Those with a reputation for quality.
In the Yard
I'm not that most avid gardener. I don't know a whole ton about plants, and I know more about growing fruits and vegetables, because they're food!, than I do about growing flowers, trees and shrubs.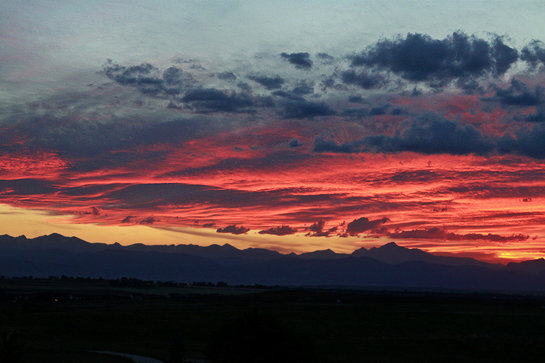 Our yard is simple, but we take good care of it. We don't have the most flowers or the biggest trees (I take that back – we did in New Mexico thanks to Eric's meticulous water and fertilizer schedule), but we have a yard we are happy in. A quality, long-lasting deck provides us with beautiful views of the mountains and sunsets.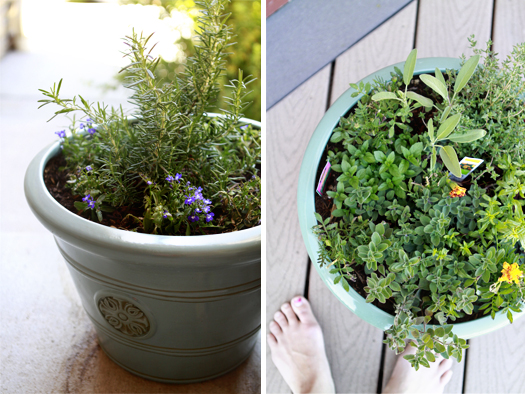 We accent our yard with pretty pots full of fresh herbs that the kids helped plant a little over a week ago. The fresh herbs add quality not only in the appearance of the porch and deck but back into to the kitchen as well.
In the Home
We've saved for furniture and slowly decorated the homes we have lived in so we could fill them with things that would give us longer mileage in looks and in durability.
We don't redecorate every year or two. We don't dispose unnecessarily of furniture or accessories that still works and looks presentable.
I don't have the most decorated, accessory filled, magazine style home. My there are colored pencils and coloring books at my feet in the kitchen at this very moment, but our home is filled with quality things.
In our Life
My great taste shines through my desire to fill our life with quality experiences. We may not go on the most family outings. Or vacation every year. But when we do plan these family adventures, we plan for experiences that will last. We aim to build memories we will cherish.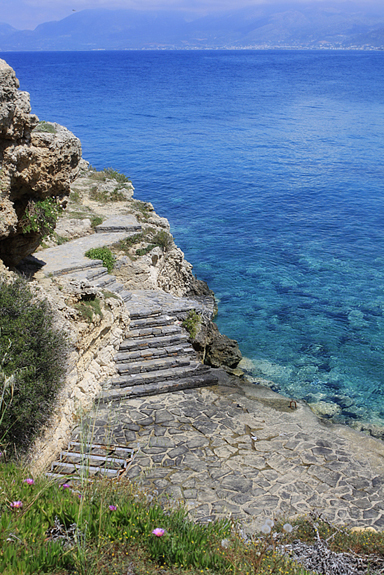 Visting Greece was probably a once in a lifetime opportunity for us. But those are memories that I will never forget. If we never go there again I will still be perfectly content knowing we went there once and made the most of it.
I let my great taste shine through quality over quantity.
Giveaway (1 winner – $150 value):
The Simply Orange Juice Company recently introduced a new addition called Simply Cranberry Cocktail. Like all Simply product's, Simply Cranberry Cocktail is built on the foundation that the first step of anything being truly wonderful is a great foundation.
Because they feel that great taste means starting with something authentic and letting its true expression come through – whether that's in food, style, or merely a way of being they wanted to know: How do you let your great taste shine?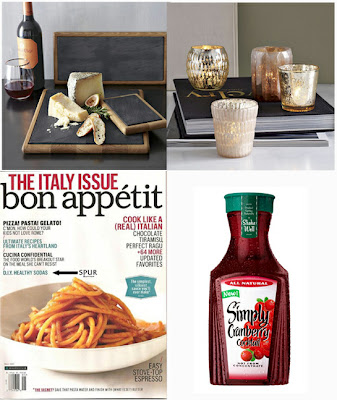 Giveaway Requirements:
Answer the following question: How do you let your great taste shine?

Contest ends July 8, 2012 at 11:59 p.m. PST.
Contest open to US States only.
Winners will be chosen via random.org and will have 3 days to respond before disqualified and a new winner chosen.
Optional Extra Entries:
An additional entry can be earned by doing the following, giving you a total of 4 extra entries. Leave a separate comment for each of your entries.
1. Like GoodLife Eats and Simply Orange Juice on Facebook. Come back here and comment telling me you've done so.
2. Share this giveaway on your Facebook page. Come back here and comment telling me you've done so.
3. Follow GoodLife Eats on Pinterest and Pin this giveaway.
4. Tweet about this giveaway: I entered the Let Your Great Taste Shine #giveaway on @goodlifeeats http://su.pr/2GxxAT #simplycran

I was provided with the same giveaway package and giveaway fulfillment by Simply Orange Juice Company, but all opinions and experiences with the product remain my own opinion.