LunchSkins Giveaway ($100 value) – Happy Earth Day!
About a year ago I was reintroduced to a brand that I had heard about many times before, but never really investigated much: LunchSkins.
At the time, Logan and Madeline were attending a school with no cafeteria. We were making 13 lunchbox meals every week. That is a lot of plastic bags over the course of a year!
Though we often incorporated reusable plastic containers (for items like oatmeal, sandwiches, or pasta) in addition to their reusable water bottles, some items just work better in a bag than a container.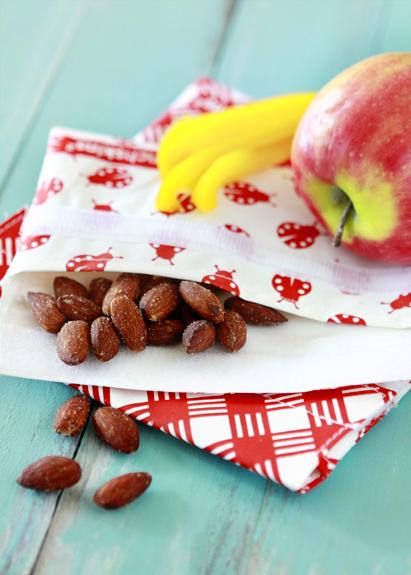 I am happy to say that I have been nothing but impressed with LunchSkins products. Their bags, unlike many other copycats, can be washed in the top rack of the dishwasher. That's right. There is no extra laundry involved to wash these bags. The only thing that would make going green easier would be if the lunches started packing themselves.
If you're interested in giving the bags a try, you've got a chance right now. LunchSkins is providing a fabulous Earth Day giveaway to help you give your lunchboxes and summer snacks on the go a green makeover.
Can't wait for the giveaway? That's ok. LunchSkins2 bag sets containing 2 bags (1 sandwich size, and 1 snack size) in fun coordinating patterns (Red Ladybug, Navy Dogs and Green Frogs) are available at over 300 Target locations, but you can also purchase Lunch Skins in their online store if you are unable to locate the sets in a retail store near you.
p.s. I love that Lunch Skins offers opportunities for school fundraisers (isn't this so much better than purchasing chocolates or cookie dough that aren't good anyway?) and that they donate a percentage of their sales towards charity.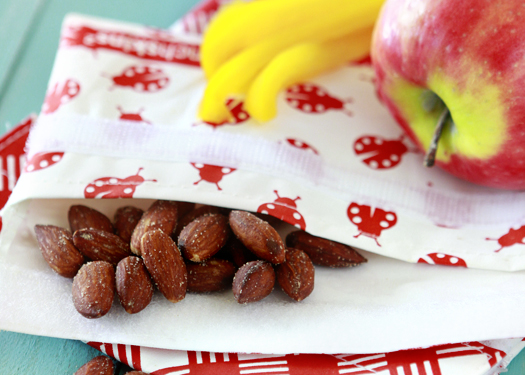 Did you know that U.S. Citizens use 100 billion plastic bags every year?

One Winner will Receive a LunchSkins Prize Pack ($100 val)
2 sets of LunchSkins2 dog/ladybug/frog sets
1 bike sub
1 red spoon sub
1 green stripe sub
1 tangerine orange slice sandwich
1 green pear sandwich
1 berry reverse dot snack
1 bright yellow dot snack
Disclosure: I am a paid member of the LunchSkins Blogger Advisory Board, but all opinions and experiences are 100% my own. I think LunchSkins is a great brand and I am thrilled to be partnering with them for 2013.