Just about a year ago I did this hike with one of my friends. It was such a gorgeous day! Last weekend I revisited the area with my boyfriend, Kevin. Since we didn't have any kids with us we took a longer hike than I did the last time. We started out at the same place (the Red Rocks Trail) and connected over to the Mount Sanitas Trailhead – seemed like a really dog friendly trail because we saw lots of pups running around with their owners.
It wasn't as pretty of a day. It was actually pretty cool, cloudy, and with a few sprinkles of rain here and there. Towards the end the wind picked up and we finished just in time. But, like always, it was great being outdoors. It is definitely one of my favorite ways to get refreshed – check out my 16 Favorite Ways to Carve out Me Time.
Updated from the archives. Originally published Mar. 30, 2015.
——-
One thing that I have made more of an effort to do this year is to have deliberate "Me Time." Schedule-wise, it doesn't always seem like the smartest thing to do in the middle of the day when the kids are at school and I should be getting things done.
But I've learned that Me Time translates into more energy and better productivity when I am working on chipping away at the to-do list as well as a more positive attitude when I'm busy with some of the less pleasant parts of being a mom.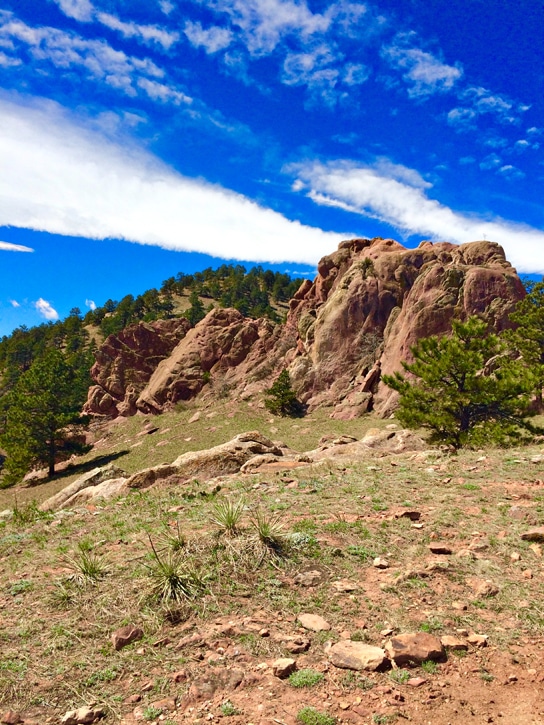 Lately we have had such incredible weather that I'm finding I want to spend my Me Time outside. I went hiking last week with my good friend Laura while my kiddos were at school. I don't know why I've never thought to do that before. Laura took me to Red Rocks Trail in Boulder. It could not have been a more beautiful day!
The blue skies here are just unreal. Red Rocks trail was a pretty easy hike and not very long, only about a half mile – though I'm not sure how closely we stuck to that particular trail. Perfect for some midday exercise while the kids are at school.
The views on the way up are easy on the eyes and I couldn't resist sharing a few pics of our hike on Instagram. I love the contrast of the red tinted rocks against the blue sky. We also saw lots of cacti on our hike. Laura even found one that was ready to blossom.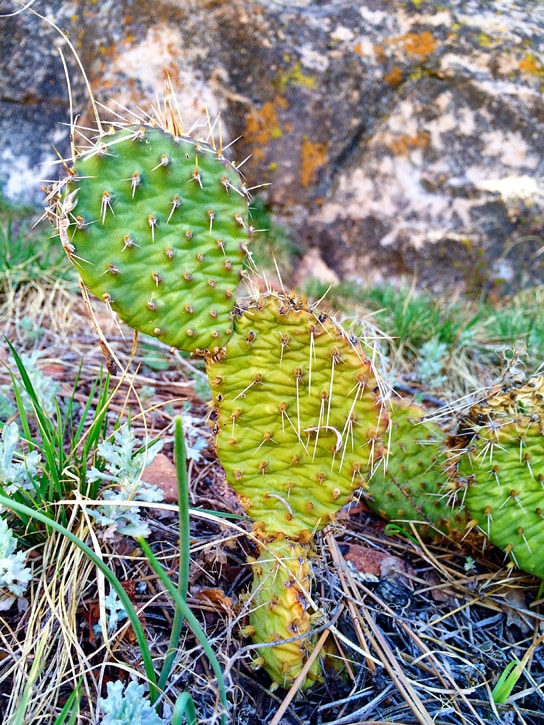 I cannot even tell you how much I love living in Colorado. It has been almost 3 years since our move and the more time goes by the more I love it here. This spring has been really nice and we have already had so many nice days resulting in walks home from school and hours of playtime outside.
The sunshine, even when it is cold and snowy, is infectious. It is an instant mood boost and I'm so spoiled that when we have one or two dark and overcast days for a dozen sunny days I'm like "Hey, Colorado! Where's my sun?!"
I'm so glad I took a little bit of time out of my week to enjoy the weather, the view, and some good conversation with a good friend.