Neat Desk Giveaway
Because I can't stand clutter, I am always looking for a way to streamline the paper inflow in our house. Between school papers x 2 with two kids in school, bills, junk mail, and all the paper work and receipts associated with running GoodLife Eats, our home could easily drown in paper.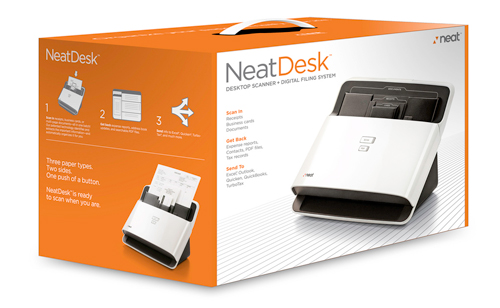 When you run your own business, it means there is even more paper to think about; receipts for write-offs, business expenses to keep track of, and, as a recipe writer – recipes!
That's where the Neat Desk comes in. Neat Desk is not just a scanner – it promises to take everything you have piled on your desk: bills, business cards, and receipts, and turn them into digital records that are easily searchable, categorized, and organized in one spot on your computer.
Just imagine a paper-free desk. Right now I'm all about cutting the clutter! I'm not quite there yet, but I'm making progress. An organized desk saves me time and this mama would love some extra time on her hands.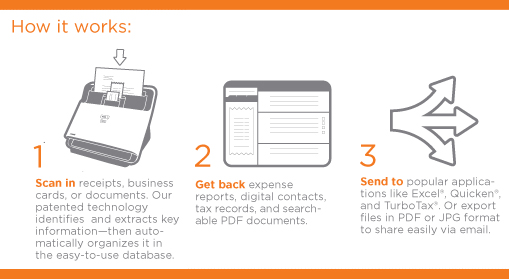 The NeatDesk comes with custom software that searches for keywords as it scans each document. It knows, for example, that a business card should be labeled as a contact, and that all the details on that business card will need to be put into a contact form. Those forms can then be exported out to your favorite mail program.
I'm also loving that I can scan in recipes I've written by hand, or printed, and keep them filed away for when I need inspiration. The Neat Desk software even recognizes ingredient names for a quick search.
Tax time has always been a nightmare for us, searching through baskets, bags, and purses of receipts, trying to get everything right. Thinking we're done only to find a handful more of receipts in a drawer or cabinet somewhere.
The Neat Desk will put a stop to all that. As each receipt is scanned, it takes note of the merchant name, and the individual charges. All of this information is then exported into a tax program for me or stored as PDF or JPG files until we need them.
As a mom, Neat Desk will be great for scanning all the little paper projects that Logan and Madeline make at home or bring home from school. Later, I can go through my favorites and make a yearly art collage with this children's art collage template.
I can then make notes that allow me to easily pull up everything household related, kid related, or even blog related when it comes time to file our taxes.
Want to simplify your life? Enter to win the Neat Desk system courtesy of The Neat Company! Neat Desk will have you ahead of the game when school starts this fall.
Giveaway Prize (1 winner):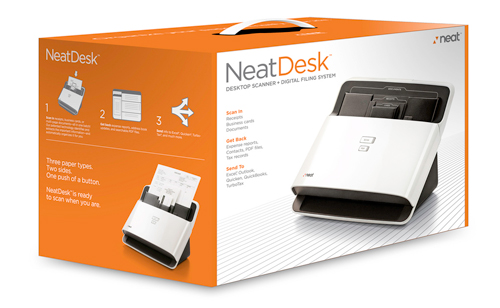 NeatDesk is a high-speed, duplex desktop scanner and Digital Filing System. Scan receipts, business cards and documents in one batch while the software identifies, extracts and organizes key information.
Giveaway Value: $399.95
Thank you The Neat Company for providing this giveaway!

Giveaway Requirements:
Check out what Neat.com's website and leave a comment to tell me how the Neat Desk could reorganize your life.

Contest ends July 25, 2013 at 11:59 p.m. PST.
Contest open to US States only.
Winner will be chosen via random.org and will have 3 days to respond before disqualified and a new winner chosen.
Optional Extra Entries:
An additional entry can be earned by doing the following, giving you an opportunity for a total of 4 extra entries. Leave a separate comment for each of your entries.
1. Follow goodlifeeats and Neat Company on Twitter and ReTweet the following message: I just entered to win a @NeatCompany Complete Neat Desk System from @goodlifeeats bit.ly/1aT1ymu #giveaway
2. Share the link for this post on Facebook. Come back here and leave a comment letting me know that you did.
3. Like GoodLife Eats and Neat Company on Facebook. Come back Here and leave a comment letting me know that you did.
4. Follow GoodLife Eats on Pinterest.