Talenti Gelato Winner and Photo Contest
Congratulations to Amanda, comment #25, for winning the Talenti Gelato Giveaway and Photo Contest! I think this Sea Salt Caramel Gelato was the most common response to the giveaway question: Which Talenti Gelato flavor do you most want to try?
Amanda's winning entry said:
I'd love to try the Sea Salt Caramel – Pistachio is my current favorite. Thanks….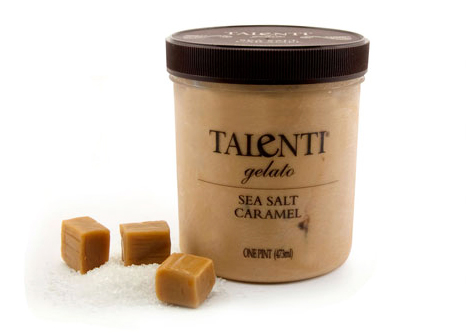 Don't worry if you weren't the winner! You still have another chance at winning some Talenti to taste. Just go on over to their Facebook page and check out the "Talenti's Cutest Moments" Photo Contest.
Enter your photos of you or your kids enjoying Talenti – messy, silly, or cute pictures, it's all up to you! – enter between July 18th and August 31st on Talenti's Facebook Page!
At the end of each week, the photo with the most votes will be selected as the week's winner and will be the featured Talenti profile photo of the day. Each of the weekly Facebook Photo Contest winners will also be considered finalists for the grand prize which will be announced at the end of the Summer.
The Grand Prize includes a four-pack of Talenti each month for one year. Yum! Who doesn't want that? You've got 10 days left to enter.