Weekly Reads Book Club 2/11/13

It is interesting how different genres of books take significantly different amounts of time for me to read. Fiction is almost always faster than non-fiction, but fiction that resembles real life in our reality always takes me longer to read than fiction based on imaginary worlds.
I am still reading On Looking: Eleven Walks with Expert Eyes and The Girls Guide to Love and Supper Clubs (which regularly makes my stomach growl with hunger), but I sped through Prodigy in just a couple evenings even though I started it after the other two.
I was trying to wait until I finished those two books before I started Prodigy but I was really looking forward to that installment from Marie Lu that I couldn't be that disciplined.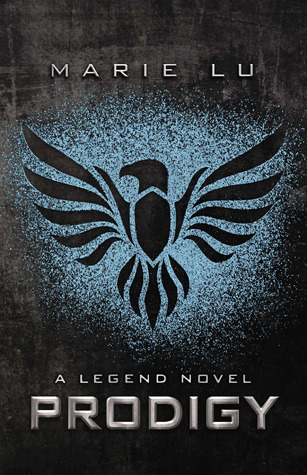 I loved Prodigy. I was so totally sucked into the world of June and Day and very anxious to see what this book brought them. I love Day and June and felt that their characters were really well developed in this book.
Prodigy followed the pattern of telling the story from alternating points of view, but Marie Lu did a great job of distinguishing the characters from one another – a different style of speaking, different personalities, and the font format and color were even different depending on who's chapter it was.
I didn't find myself liking one character's perspective more than the other like I often due in books that follow this story telling format. I liked both for different reasons. I won't give too much away regarding the plot, but I'll tell you that it was definitely a good ride.
The Republic is more conniving than I thought and there's a lot more to the Patriot's plans than we're lead to believe. We get our first look at the Colonies, more advanced than The Republic, but not all glitter and glam as Day's father lead him to believe.
I had a lot of things to do this week that were mindless chores, so I downloaded a few free audiobooks to listen to since I seemed to have more time for that type of "reading."
I've never before read Pride and Prejudice (surprising that I didn't have to read it in high school), but love the story thanks to the film version. I've tried reading one of Jane Austen's books before, but couldn't get in to it and thought maybe an audiobook would be better (it was!).
After spending some time "reading" an audiobook I can definitely see the appeal! I got to "read" while doing annoying chores like dishes and laundry, and even while making dinner the other night because. It is totally easy to fit more books in your life with audiobooks and I'll be searching for more via our library system.
This Week's Reading List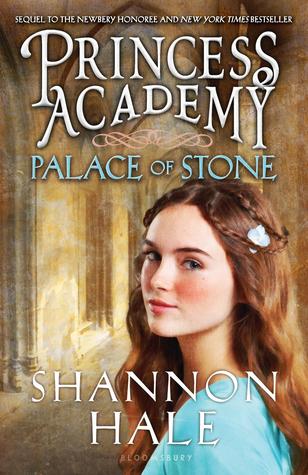 I'm going to finish up On Looking: Eleven Walks with Expert Eyes, The Girls Guide to Love and Supper Clubs, and listen to the audio of Pride and Prejudice whenever I don't have time to sit with a book in front of my face. My new book for the week will be Palace of Stone, by Shannon Hale.
Palace of Stone (Princess Academy #2), by Shannon Hale
Coming down from the mountain to a new life in the city is a thrill to Miri. She and her princess academy friends have been brought to Asland to help the future princess Britta prepare for her wedding.
There, Miri also has a chance to attend school-at the Queen's Castle. But as Miri befriends students who seem sophisticated and exciting she also learns that they have some frightening plans.
Torn between loyalty to the princess and her new friends' ideas, between an old love and a new crush, and between her small mountain home and the bustling city, Miri looks to find her own way in this new place.
What the Kids are Reading
Logan is still working on The Order of the Phoenix and has no interest in starting any other books until he completes it! Harry made it through his Ministry hearing in one piece, Ron and Hermione are now prefects (lots of laughs during that with all the teasing from Fred and George), and the group is on their way to Hogwarts for a new school year.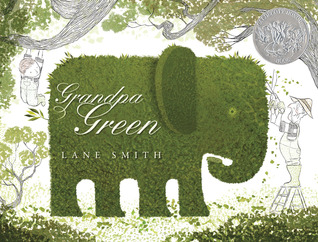 Grandpa Green, by Lane Smith
Grandpa Green wasn't always a gardener. He was a farmboy and a kid with chickenpox and a soldier and, most of all, an artist.
Follow Grandpa Green's great-grandson into a garden he created, a fantastic world where memories are handed down in the fanciful shapes of topiary trees and imagination recreates things forgotten.
Madeline loves to imagine so I was pretty sure she would like this one because of the trees and shrubs cut into neat shapes. At first she didn't realize all of the shapes were plants, but when she did she thought it was really neat.
We read another of Lane Smith's books last year – It's a Book – which the kids thought was HILARIOUS. There is a fun You-Tube video preview of the book here.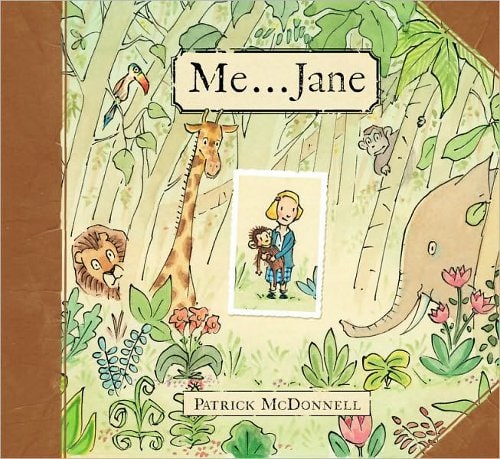 Me…Jane, by Patrick McDonnell
Patrick McDonnell tells the story of young Jane Goodall and her special childhood toy chimpanzee named Jubilee.
As the young Jane observes the natural world around her with wonder, she dreams of "a life living with and helping all animals," until one day she finds that her dream has come true.
With anecdotes taken directly from Jane Goodall's autobiography, McDonnell makes this very true story accessible for the very young–and young at heart.
I knew Madeline would love this book because she is such an animal lover. She was completely transfixed by the story and even more so once she found out that Jane Goodall is a real person. She said "Madeline didn't know that!" when I told her.
Share Your Reading List
Head over to Life Your Way to see what Mandi and her family are reading this week.



What are you reading this week?