Weekly Reads Online Book Club 2/18/13
This week just flew by! I can't believe it is Monday again already. I am so looking forward to hearing what you've been reading this past week and what new books you have waiting for you.
I continued to listen to the Pride and Prejudice audiobook while doing chores or at night before bed when I was drifting off to sleep. It is making me want to break out the movie again and watch it.
In terms of traditional books, I have been reading The Girls Guide to Love and Supper Clubs. I'm not done with it yet; this is one of those fiction books that takes me longer to read.
Probably because it is more reality based. And the words on the pages are small and tighter spaced so even though it looks shorter than other books, there is a lot in there.
This book made me hungry every time I opened it up and the story immediately captured me. I loved reading about Hannah planning her underground supper club and following her dreams. Be sure to enter the giveaway to win a copy of The Girls Guide to Love and Supper Clubs at the end of this post!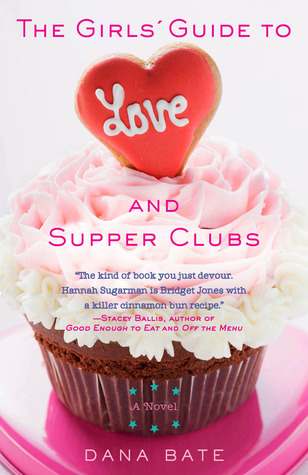 The Girls Guide to Love and Supper Clubs, by Dana Bate
Hannah Sugarman seems to have it all. She works for an influential think tank in Washington, D.C., lives in a swanky apartment with her high-achieving boyfriend, and is poised for an academic career just like her parents. The only problem is that Hannah doesn't want any of it. What she wants is much simpler: to cook.
When her relationship collapses, Hannah seizes the chance to do what she's always loved and launches an underground supper club out of her new landlord's town house. Though her delicious dishes become the talk of the town, her secret venture is highly problematic, given that it is not, technically speaking, legal. She also conveniently forgets to tell her landlord she has been using his place while he is out of town.
On top of that, Hannah faces various romantic prospects that leave her guessing and confused, parents who don't support cooking as a career, and her own fears of taking a risk and charting her own path. A charming romantic comedy, The Girls' Guide to Love and Supper Clubs is a story about finding yourself, fulfilling your dreams, and falling in love along the way
What I'm Reading This Week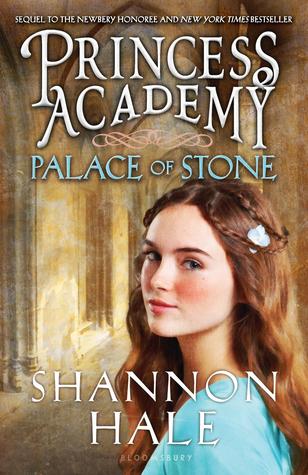 Princess Academy: Palace of Stone, by Shannon Hale

Coming down from the mountain to a new life in the city is a thrill to Miri. She and her princess academy friends have been brought to Asland to help the future princess Britta prepare for her wedding.
There, Miri also has a chance to attend school-at the Queen's Castle. But as Miri befriends students who seem sophisticated and exciting she also learns that they have some frightening plans.
Torn between loyalty to the princess and her new friends' ideas, between an old love and a new crush, and between her small mountain home and the bustling city, Miri looks to find her own way in this new place.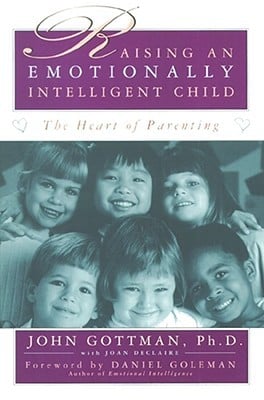 Raising an Emotionally Intelligent Child, by John Gottman

I was recently recommended this book and thought it sounded like a great book for helping parents teach their children about their emotions.
Intelligence That Comes from the Heart Every parent knows the importance of equipping children with the intellectual skills they need to succeed in school and life. But children also need to master their emotions.
And as acclaimed psychologist and researcher John Gottman shows, once they master this important life skill, emotionally intelligent children will enjoy increased self-confidence, greater physical health, better performance in school, and healthier social relationships.
What The Kids are Reading
Logan and Madeline both got new books for Valentine's Day – Emeraldalicious for Madeline and The Diary of a Wimpy Kid #1 for Logan. Emeraldalicious was cute just like the rest of Victoria Kann's books. Madeline is such a fan of the character Pinkalicious.
Logan has been wanting Diary of a Wimpy Kid for a while and was so excited that he started reading it immediately and finished half the book within two days. I'm convinced he'd be done by now were it not for the fact that he left it in his desk at school.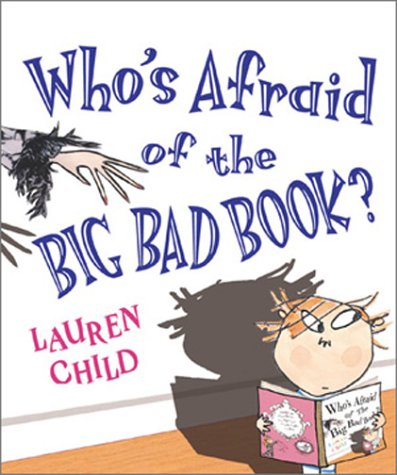 Who's Afraid of the Big Bad Book, by Lauren Child

Herb never imagined the dangers when he decided to scribble on and cut up his book of fairy tales. Drawing mustaches on the characters, pasting telephones into the rooms, and cutting out Prince Charming and the royal thrones had seemed like good fun.
But then Herb never imagined he'd fall into the book one night. After contending with a petulant Goldilocks, a very angry wicked stepmother, and a disappointed Cinderella, all Herb wants to do is find his way off the page.
If only he can escape the book, he can make everything happily ever after again… sort of.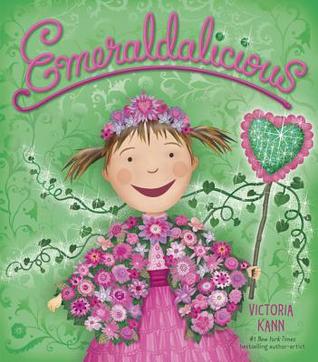 Emeraldalicious, by Victorian Kann

When Pinkalicious and Peter decide to visit their favorite park, they find that it's no longer their favorite place–the park is now filled with stinky trash!
So, Pinkalicious decides to make an extra-special wand out of a stick and some flowers.
Now whenever Pinkalicious makes a wish, adds a little love, and recites a pinkatastic rhyme, something amazing happens: It's pinkerrific magic!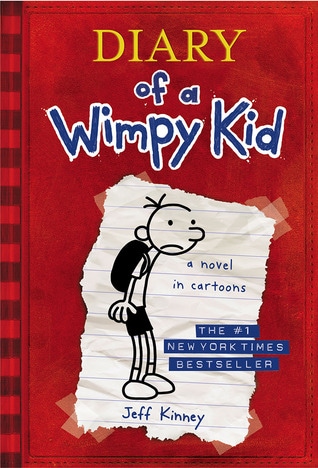 Diary of a Wimpy Kid #1, by Jeff Kinney

It's a new school year, and Greg Heffley finds himself thrust into middle school, where undersized weaklings share the hallways with kids who are taller, meaner, and already shaving.
The hazards of growing up before you're ready are uniquely revealed through words and drawings as Greg records them in his diary.
Greg is happy to have Rowley, his sidekick, along for the ride. But when Rowley's star starts to rise, Greg tries to use his best friend's newfound popularity to his own advantage, kicking off a chain of events that will test their friendship in hilarious fashion.
Share Your Reading List
Head over to Life Your Way to see what Mandi and her family are reading this week.



What are you reading this week?