Weekly Reads Online Book Club 2/4/13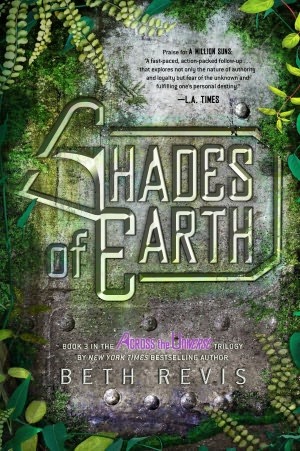 I was a bit distracted with my reading this week. I started off by finishing Shades of Earth , by Beth Revis.
I really enjoyed the book, except for the part about alternating narrators each chapter that weren't distinguishable enough for me. It is part dystopian and part sci-fi; two genres that I love.
The last half of the book where things begin to fall into place and secrets are hinted at and then revealed was particularly exciting. I won't spoil anything, but I will tell you that there were a few things I never saw coming.
I ended up staying up way to late to finish it because why would I possibly go to bed at a reasonable time when I only have 1/4 of the book left?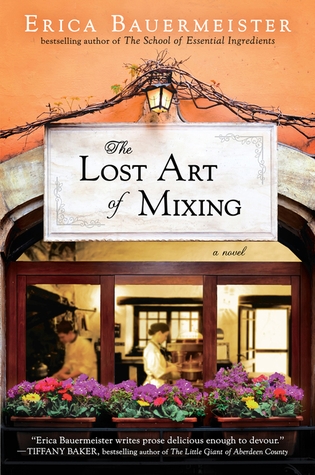 I finished my advance copy of The Lost Art of Mixing, Erica Bauermeister. It was a good read. And it was a nice change of pace to incorporate a bit of fiction that resembles real life more closely than a lot of the books I tend to read (YA dystopian, sci-fi, and fantasy).
I enjoyed reading about the lives of all of the different characters and seeing how they reacted to different trials and joys in their life. At times I found myself wishing food was more present in the story as well as scenes in Lillian's kitchen.
It has been a few years since I read the first book – The School of Essential Ingredients, which seemed to focus on the characters lives as they took a cooking class in Lillian's kitchen.
I remember coming away from every chapter feeling hungry at the dishes that were described. But maybe I'm remembering that wrong. Either way it was a good read.
Here is where things got a bit distracting. A slew of books I've had on hold at the library came in all at once. Followed by the release of Prodigy.
Then after a trip to the kids' school to drop off dry clothes after they both (in the same day!) managed to have an encounter with the snow at recess, I stopped by the library to take a look at the book fair and pick up a few things on the kids' wish lists.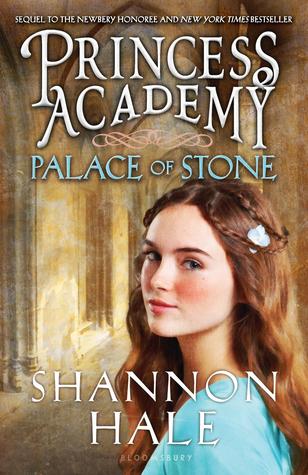 I noticed Shannon Hale had written a sequel to Princess Academy, which I read several years ago. So of course I had to pick that up too.
And then suddenly I had way too many choices sitting on my nightstand. I couldn't settle on what to start next so I read a bit of a few different books instead of focusing on one.
I started On Looking: Eleven Walks with Expert Eyes, by Alexandra Horowitz and was drawn in by the first chapter but didn't make it past that. I also read a bit of The Girls Guide to Love and Supper Clubs, by Dana Bate, but not enough to make any real progress.
Oh and of course it didn't help that I decided I should attempt to get caught up on Downton Abbey after hearing talk that the previous weeks episode was quite the shocker. I still have 2 more to go to be completely caught up – no spoilers, please!
This Week's Reading List

The Girls Guide to Love and Supper Clubs, by Dana Bate – See the summary in last week's post.
On Looking: Eleven Walks with Expert Eyes, by Alexandra Horowitz – See the summary in last week's post.
If I get those two books finished I'm going to treat myself to book #2 in the Legend series.
Prodigy: A Legend Novel, by Marie Lu
June and Day arrive in Vegas just as the unthinkable happens: the Elector Primo dies, and his son Anden takes his place. With the Republic edging closer to chaos, the two join a group of Patriot rebels eager to help Day rescue his brother and offer passage to the Colonies.
They have only one request—June and Day must assassinate the new Elector. It's their chance to change the nation, to give voice to a people silenced for too long.
But as June realizes this Elector is nothing like his father, she's haunted by the choice ahead. What if Anden is a new beginning? What if revolution must be more than loss and vengeance, anger and blood—what if the Patriots are wrong?
What the Kids are Reading
The Frances books were such a hit with Madeline last week that I picked a few more up at the library.
Logan's still slowly chipping away at The Order of the Phoenix – Harry is about to go to the Ministry for his hearing – and enjoying that.
I also picked up book #1 in the How to Train Your Dragon Series after Allison recommended it a couple weeks ago. We loved the movie, so I'm sure the book will be a hit.

Bedtime for Frances, by Russell Hoban
In this first Frances book, the little badger adroitly delays her bedtime with requests for kisses and milk, and concerns over tigers and giants and things going bump in the night.
A Baby Sister for Frances, by Russell Hoban
When a baby sister arrives, Frances the badger finds a charming way to prove her own importance. When things change around the house after her baby sister is born, Frances decides to run away–but not too far.
A Bargain for Frances, by Russell Hoban
Frances and Thelma are friends — most of the time. Thelma always seems to get Frances into trouble. When she tricks Frances into buying her tea set, it's the last straw. Can Frances show her that it's better to lose a bargain than lose a friend?
How to Train Your Dragon, by Cressida Cowell
Chronicles the adventures and misadventures of Hiccup Horrendous Haddock III as he tries to pass the important initiation test of his Viking clan, the Tribe of the Hairy Hooligans, by catching and training a dragon.
Share Your Reading List
Head over to Life Your Way to see what Mandi and her family are reading this week.



What are you reading this week?