Weekly Reads Online Book Club 3/11/13

I am still working on the books that I mentioned in last week's Weekly Reads Online Book Club post. A few more books have come through on my list of library holds and I'm getting a little concerned about working my way through all of them before they are due back.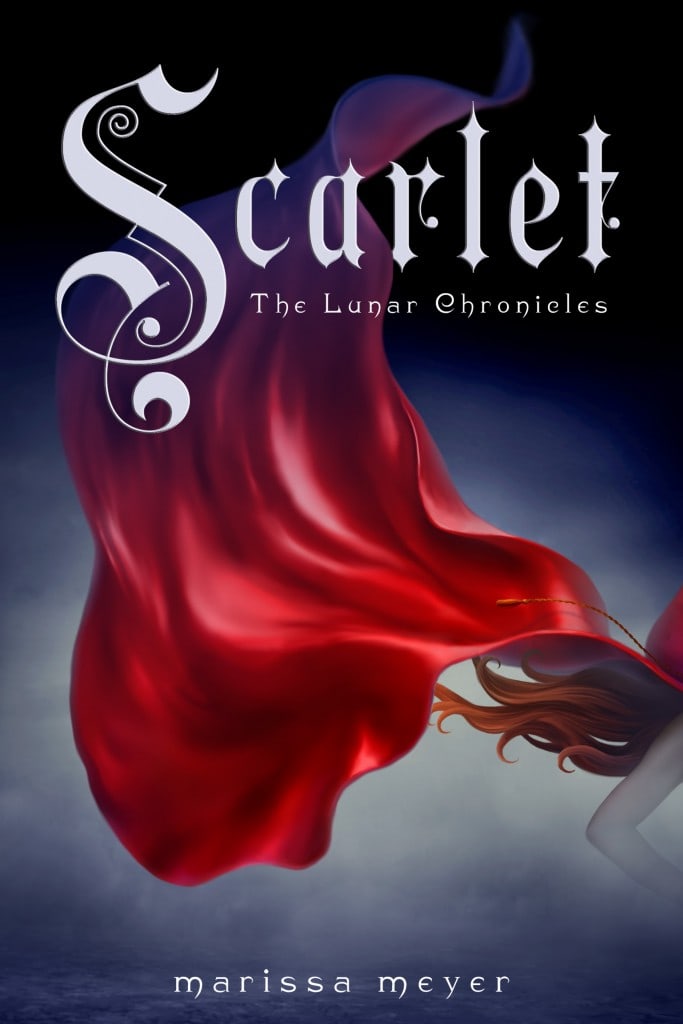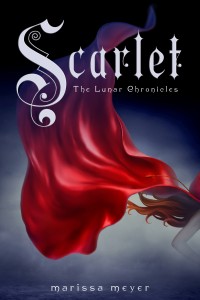 The latest book come through is Scarlet – Lunar Chronicles #2, by Marissa Meyer. 
Cinder, the cyborg mechanic, returns in the second thrilling installment of the bestselling Lunar Chronicles. She's trying to break out of prison–even though if she succeeds, she'll be the Commonwealth's most wanted fugitive.
Halfway around the world, Scarlet Benoit's grandmother is missing. It turns out there are many things Scarlet doesn't know about her grandmother or the grave danger she has lived in her whole life.
When Scarlet encounters Wolf, a street fighter who may have information as to her grandmother's whereabouts, she is loath to trust this stranger, but is inexplicably drawn to him, and he to her. As Scarlet and Wolf unravel one mystery, they encounter another when they meet Cinder.
Now, all of them must stay one step ahead of the vicious Lunar Queen Levana, who will do anything for the handsome Prince Kai to become her husband, her king, her prisoner.
What the Kids are Reading
Madeline found these bunny books at the library about a week ago. The pictures are soft, relaxing watercolors even if the stories aren't really anything special, but she loves them.
She's been sick the last few days and yesterday we had a little down time in the afternoon to read them. Madeline was so exhausted she fell asleep on my lap for an hour and a half.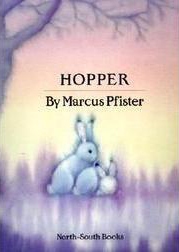 Hopper, by Marcus Pfister

Winter is almost over, but it can't end soon enough for little Hopper. He doesn't like the cold snow and wet bark isn't his idea of a delicious meal. But he does have fun playing with his friend and when he searches for food with his mother they have an exciting encounter with a stag in the forest.
At the end of the day, when he snuggles next to his mother, ready to sleep, she tells him that spring is coming soon and the exciting pleasure that they have to look forward to.
From Madeline: Hopper gets to have fun playing with his bunny friend Nick. His mama tells him to eat his bark like a big boy even though he doesn't like it.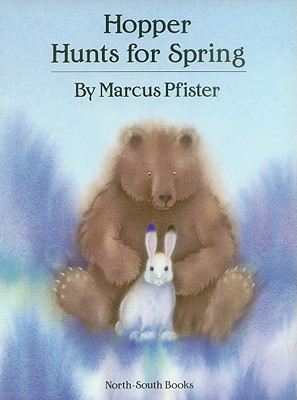 Hopper Hunts for Spring, by Marcus Pfister
When Hopper's mother tells him that Spring is coming, Hopper the bunny takes his mother's words literally and eagerly bounds away to meet his new playmate.
Hopper meets some new friends – a mole and a bear who shares some honey with hopper , but no one seems to know where Spring lives.
Madeline: Hopper finds spring. It is when the flowers bloom and berries grow.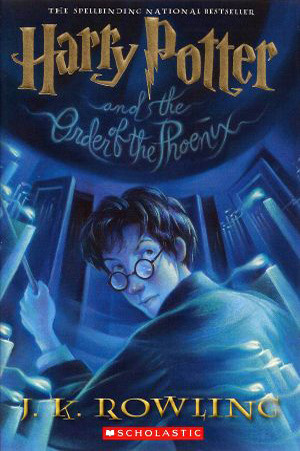 Harry Potter and The Order of the Phoenix, by J.K. Rowling
Logan is still trudging through Harry Potter and The Order of the Phoenix. Such a long book, but he has made it past the half way point of the story.
Harry is struggling through his Occlumency lessons with Snape. In fact, he doesn't think the lessons are helping at all – and Ron thinks Snape is making Harry's connection with Voldemort  worse on purpose.
Share Your Reading List
Head over to Life Your Way to see what Mandi and her family are reading this week.



What are you reading this week?