Weekly Reads Online Book Club 3/4/13
Things have been pretty busy around here, so I find myself with less time for reading in the evenings. I haven't made a whole lot of progress on the books that I already have, but I try to make time each day for at least a few minutes of reading.
I just got notice from Amazon that my pre-order of Requiem has shipped. And then my hold on the last in The Chemical Garden Trilogy was ready at the library. I am really looking forward to seeing how Sever brings an end to this story.
It always makes me just a little bit giddy when a book I've been waiting for has been released, so I suspect that no matter how busy I am that I will find a way to read these books this week!
What I'm Reading This Week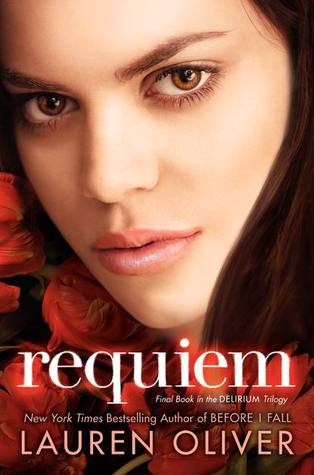 Requiem (Delirium #3), by Lauren Oliver
Now an active member of the resistance, Lena has been transformed. The nascent rebellion that was under way in Pandemonium has ignited into an all-out revolution in Requiem, and Lena is at the center of the fight.
After rescuing Julian from a death sentence, Lena and her friends fled to the Wilds. But the Wilds are no longer a safe haven—pockets of rebellion have opened throughout the country, and the government cannot deny the existence of Invalids.
Regulators now infiltrate the borderlands to stamp out the rebels, and as Lena navigates the increasingly dangerous terrain, her best friend, Hana, lives a safe, loveless life in Portland as the fiancée of the young mayor.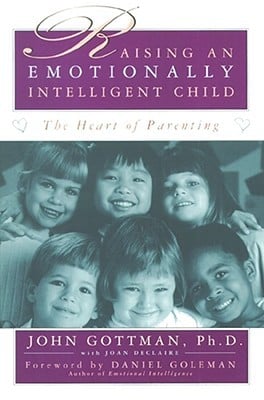 Raising an Emotionally Intelligent Child, by John Gottman

I am still reading this book and I have to say that I think it is a great resource for parents! I am reading it on my iPad, but I've found that I am highlighting several passages in each chapter to go back to for later reference and rereading.
Intelligence That Comes from the Heart Every parent knows the importance of equipping children with the intellectual skills they need to succeed in school and life. But children also need to master their emotions.
And as acclaimed psychologist and researcher John Gottman shows, once they master this important life skill, emotionally intelligent children will enjoy increased self-confidence, greater physical health, better performance in school, and healthier social relationships.
What The Kids are Reading
We had no school last Friday so I used that opportunity to make a trip to the library with Logan and Madeline, something we haven't been able to do since the summer.
I really love our children's section of the library because they have lots of fun, quiet activity tables and toys, so we don't just run in and get books and leave. It is easy to spend a couple of hours there having fun and then leave with stacks and stacks of books to take home.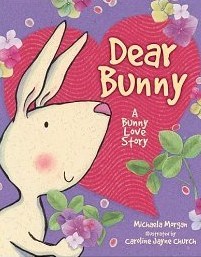 Dear Bunny: A Bunny Love Story, by Michaela Morgan.
I loved this book! It isn't a Valentine's Day book, but I will keep it in mind for next year because it is perfect for that. Such a sweet story with a perfect ending.
Tino and Teeny are two lovestruck bunnies living a mere hop, skip, and jump apart. If only they could overcome their shyness and be friends!
Tino has an idea: leave a tender letter for Teeny in the hollow log. Soon after, Teeny has the same thought. But before each can discover the other's note, it starts to rain.
And when a family of cold, wet mice seeks shelter in the log, what better to keep them warm than letters, chewed, chomped, and shredded just so?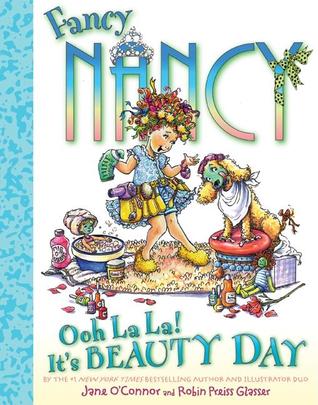 Fancy Nancy: Ooh La La! It's a Beauty Day, by Jane O'Connor and Robin Preiss Glasser

Madeline has recently added "Ooh La La" to her vocabulary. It is totally adorable the way she says it. I asked here where she learned that and she said from Fancy Nancy. We don't have any Fancy Nancy books at home, so I knew it had to be school.
From her description it sounded pretty cute. Since she's decided her new favorite activity is to brush my hair and "style" it (add a ton of bows and brush it in crazy directions) I thought that it sounded like the perfect book.
What better way to fancy Mom up for her birthday than to treat her to a super-deluxe beauty day created by Fancy Nancy herself? It's a pampering paradise, and right in the backyard!
With relaxing music, fragrant lotions, colorful nail polish, and foamy mousse, Nancy gives her mom a total makeover. She even treats her to sumptuous refreshments and special entertainment.
But when the pampering suddenly goes too far, has Nancy ruined her mom's big day?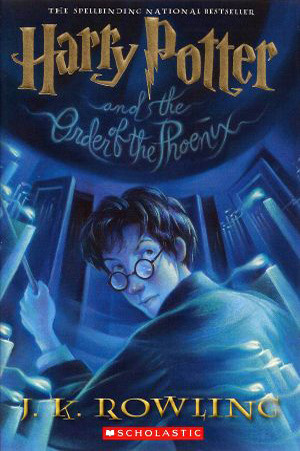 Harry Potter and The Order of the Phoenix, by J.K. Rowling
Logan is still working on this one, but he's made some great progress. We've just found out that Ron's dad has been attacked at the Ministry by a huge snake and has been sent to St. Mungo's Hospital for Magical Maladies and Injuries.
#5 has always been my least favorite Harry Potter book, perhaps due to Umbridge?, but rereading it with Logan I've found that I liked it more than I remembered.
When compared to the others it isn't the strongest of the set, but it is still very enjoyable, something I've forgotten.
Share Your Reading List
Head over to Life Your Way to see what Mandi and her family are reading this week.