Weekly Reads Online Book Club 4/1/13
During a recent trip to Costco I saw a gorgeous set of books…none of these did I recall owning. The price was a steal, so into my basket it went. The books in the set were all children's classics. The ones that every kid should read. Many of which I remember reading growing up.
I knew that I wanted to read through these again, this time with my kids. I also liked that they would be pretty to look at on a bookshelf or nightstand. What can I say? I like pretty things!
During one evening when Madeline was having a hard time settling down at bedtime, I told her I would snuggle with her and tell her a story that I read when I was a little girl.
I told her a very condensed version of The Secret Garden. She was enchanted. Like me, she likes pretty things. What is prettier than a garden full of flowers? I kind of imagine The Secret Garden in full bloom looking like this.
So, now we are reading The Secret Garden together. The shortened story wasn't enough for her. I was so glad I bought those books. Mary has just discovered where she believes that the locked up garden is and met a friendly robin, but she can't figure out how to get into the garden.
What I am Reading (and Madeline too!)
The Secret Garden, by Frances Hodgson Burnett
What secrets lie behind the doors at Misselthwaite Manor? Recently arrived at her uncle's estate, orphaned Mary Lennox is spoiled, sickly, and certain she won't enjoy living there.
Then she discovers the arched doorway into an overgrown garden, shut up since the death of her aunt ten years earlier. Mary soon begins transforming it into a thing of beauty–unaware that she is changing too.
But Misselthwaite hides another secret, as mary discovers one night. High in a dark room, away from the rest of the house, lies her young cousin, Colin, who believes he is an incurable invalid, destined to die young. His tantrums are so frightful, no one can reason with him.
If only, Mary hopes, she can get Colin to love the secret garden as much as she does, its magic will work wonders on him.
What Logan is Reading
Logan has finished Harry Potter book #5 at last! Of course, that just means that it is time for #6. I am so excited to read this with Logan at bedtime because The Half Blood Prince is one of my very favorite Harry Potter Books. Logan is just barely starting so right now the Muggle Prime Minister is learning about what He-Who-Must-Not-Be-Named has been up to lately.
The Easter Bunny brought Logan the third Diary of a Wimpy Kid book. As usual, Logan devoured it in a day or two. They are such easy books and it is little boy humor, so it really isn't something I can relate to, but I love seeing him excited about reading and engrossed in a book.
For days after he finishes one of these books he is rereading it and quoting his favorite funny excerpts.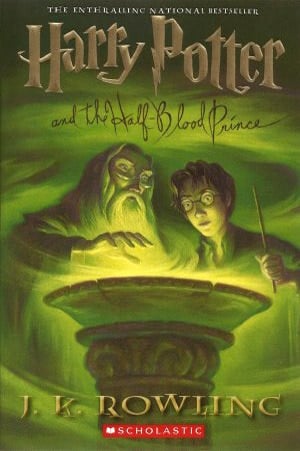 Harry Potter and the Half Blood Prince, by J.K. Rowling
The war against Voldemort is not going well; even the Muggle governments are noticing. Ron scans the obituary pages of the Daily Prophet, looking for familiar names.
Dumbledore is absent from Hogwarts for long stretches of time, and the Order of the Phoenix has already suffered losses.
And yet, as with all wars, life goes on. Sixth-year students learn to Apparate—and lose a few eyebrows in the process. Teenagers flirt and fight and fall in love.
Classes are never straightforward, though Harry receives some extraordinary help from the mysterious Half-Blood Prince.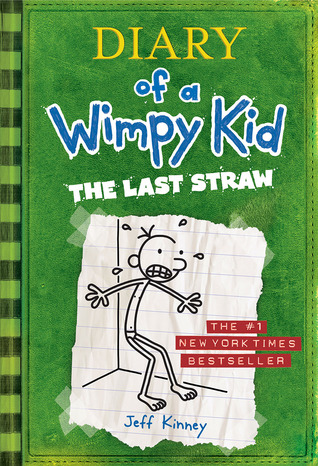 Diary of a Wimpy Kid: The Last Straw (#3), by Jeff Kinney
Let's face it: Greg Heffley will never change his wimpy ways. Somebody just needs to explain that to Greg's father.
You see, Frank Heffley actually thinks he can get his son to toughen up, and he enlists Greg in organized sports and other "manly" endeavors.
Of course, Greg is able to easily sidestep his father's efforts to change him. But when Greg's dad threatens to send him to military academy, Greg realizes he has to shape up . . . or get shipped out.
Share Your Reading List
Head over to Life Your Way to see what Mandi and her family are reading this week.
What are you reading this week?