Weekly Reads Online Book Club 4/22/13

Please welcome Allison for today's Weekly Reads Online Book Club!
What I'm Reading This Week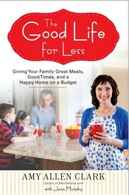 The Good Life For Less, by Amy Allen Clark 
I love any book that offers good tips and workable plans for creating a lifestyle that focuses on a happy family and a thrifty home. This book does not disappoint! When Amy's husband unexpectedly lost his job, their family was forced to reevaluate their budget and lifestyle. Not only did they make it through a difficult time together, they did it with grace and creativity that I have been learning a lot from.
Amy offers inspiring and helpful tips for creating a budget and sticking to it, creating what she calls a "Frugal, Generous Kitchen," keep an organized and inviting home, and making holidays memorable without breaking the budget. She also has a recipe section that I am loving and I've bookmarked her recipes for Homemade Condensed Cream of Chicken Soup and Homemade Onion Soup Mix for regular use.
What I am loving most about this book is that isn't so much about pinching pennies, but about enjoying life with less, making deliberate choices about purchases that will ultimately encourage more creativity and family togetherness. Her tone is that of a kind and wise friend and the book is full of so much useful information. When I finish reading it, I'm going to have to go back through again just to make sure I didn't miss anything!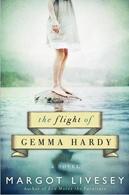 The Flight of Gemma Hardy, by Margot Livesey 
I almost quit reading this book shortly after I started it because I felt like I had read it before. It felt so familiar because the story is an homage to Charlotte Bronte's Jane Eyre. I am so glad I didn't close the cover too quickly however, because although it is the story of Jane Eyre retold, it is a captivating new twist on the old story.
Set in Scotland and Iceland in the 1950's and 1960's, the story follows Gemma Hardy, a native of Iceland, on her journey to Scotland to live with a resentful aunt, to a sketchy boarding school, to the Orkney Islands where her adult life begins. It sounds a lot like Jane Eyre, and it is, but it's just different enough to keep you turning pages. I can't hardly put it down!
What The Kids Are Reading
We visited the library just yesterday so the kids could stock up on books for the week. However, after I put the kids to bed tonight, my six year old raced back down the hallway to tell me she has already finished both of her chapter books. What! In just two days? They must have been good.  Luckily the younger kids brought home a large pile of picture books that we are still working our way through.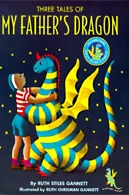 Three Tales of My Father's Dragon, by Ruth Stiles Gannett
This classic trilogy is a book I loved when I was a child and I am so glad that my girls have fallen in love with it too.  This 1940's Newberry Honor book is magical for both kids and adults. It makes a great read aloud, but is also one that young chapter book readers can devour on their own too.  I've had more than one adult friend tell me that this trilogy of books started their childhood love affair with reading.
This book is actually three books in one, and each book follows Elmer Elevator through his adventures with an old alley cat and a flying baby dragon. The books are funny and even silly and my kids laugh aloud every time they pick them up.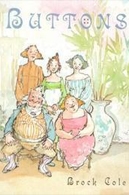 Buttons, by Brock Cole
This is a gem of a book that we accidentally picked up at the library. It's an old fashioned fairy tale of sorts, but with a quirky, silly twist. When an old man eats so much his buttons pop off and are burnt in the nearby fireplace, he has nothing to hold his britches up and his wife is forced to put him to bed.  His three daughters want to find buttons so that he doesn't have to spend his last days between the sheets, and they devise plans that will make you giggle.
The story isn't old, in fact it was published in 2000, but the illustrations and prose feel like a whimsical old story. We love it and I think we'll miss it when we have to return it to the library.
Share Your Reading List
Head over to Life Your Way to see what Mandi and her family are reading this week.