Weekly Reads Online Book Club 6/3/2013
I've gotten a little side tracked with my reading thanks to a couple of new television shows I discovered and quickly devoured: Continuum and Longmire.
Don't get me wrong, I love to read, but sometimes I enjoy living a character's story through tv instead of a book. Especially when I am too tired to read but still really need some downtime before bed.
I usually get involved with a tv show after it has already started airing, and often after at least one season has passed. I get sucked in and spend my evenings after the kids are in bed getting caught up. It is fun to watch so many episodes back to back like that and really get sucked into the story line, but it is always a good thing to get back to life when I'm done.
What I'm Reading This Week
I started on Requiem a while back, but got stalled out and distracted by tv. I'm planning to pick that back up this week and get finished with it.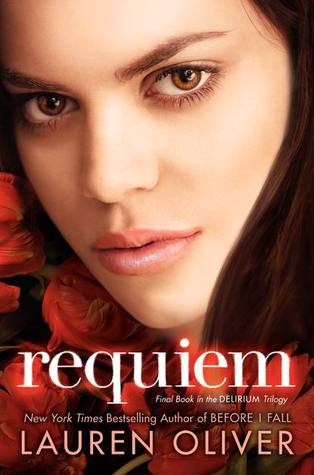 Requiem (Delirium #3), by Lauren Oliver
Now an active member of the resistance, Lena has been transformed. The nascent rebellion that was under way in Pandemonium has ignited into an all-out revolution in Requiem, and Lena is at the center of the fight.
After rescuing Julian from a death sentence, Lena and her friends fled to the Wilds. But the Wilds are no longer a safe haven—pockets of rebellion have opened throughout the country, and the government cannot deny the existence of Invalids.
Regulators now infiltrate the borderlands to stamp out the rebels, and as Lena navigates the increasingly dangerous terrain, her best friend, Hana, lives a safe, loveless life in Portland as the fiancée of the young mayor.
What The Kids Are Reading
Madeline has been working really hard on her reading with a set of BOB Books that I picked up from Costco. I set aside some time every day to work with her on those books, or to encourage her to spend some time working through them on her own. It is making her feel a lot more confident in her reading.
Logan is just about done with Harry Potter and the Deathly Hallows. Reading the Harry Potter Series has been a process that has spanned several months. He's really enjoyed the books and I've loved rereading one of my favorite series of all times with him.
We went to the library about a week ago and picked up a slew of new books to read these first few weeks of summer. Here are some of the favorites.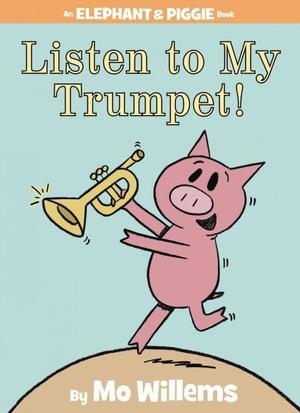 Listen to My Trumpet, by Mo Willems
This has been a fun book for Madeline because she can read the whole thing on her own.
Gerald is careful. Piggie is not. Piggie cannot help smiling. Gerald can. Gerald worries so that Piggie does not have to. Gerald and Piggie are best friends. In Listen to My Trumpet! Piggie can't wait to play her new instrument for Gerald! But is she ready to listen to his reaction?
We also like Naked Mole Rat Gets Dressed, by Mo Willems. Madeline and I were introduced to this one during a clothes themed library story time back when we lived in New Mexico.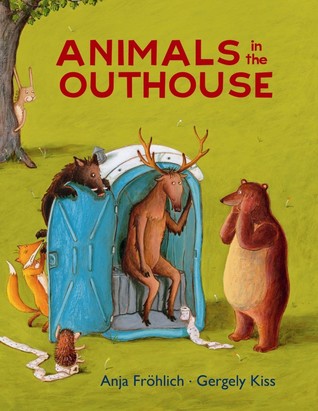 Animals in the Outhouse, by Anja Fröhlich
This book totally cracks Madeline up. Not something I would have ever grabbed off the library shelf, but she found something about it attractive and we've renewed it a few times already.
One morning all of the animals in the forest awake to discover an intruder in their midst It 's a bright blue outhouse, installed by the park ranger who is tired of the forest smelling nasty and his dog walking in stinky animal poop From now on, the animals must do their business in the outhouse.
Dr. Grunter the boar, Billy the bear, Harriet the hare, Prickly the hedgehog, Fancy the fox, Antony the stag, and Olive the owl all do their very best to use this strange and unnatural device.
But was the outhouse really such a good idea? Mishap ensues as each animal tries to impress the others by pooping in the plastic, portable potty.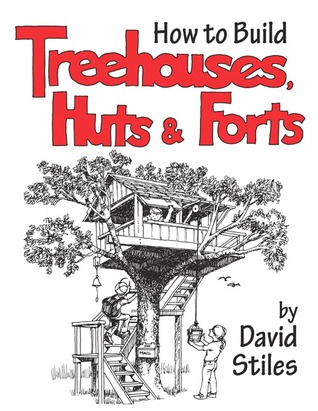 How to Build Treehouses, Huts and Forts, by David Stiles
Logan has gotten it into his head that we need a treehouse in our backyard. None of our trees are big enough, so he's settled on a fort. He loves looking at all of the fun ideas in this book.
A treehouse is a wonderful idea, but how in the name of creation do you actually build one? In this delightfully illustrated handbook, David Stiles, the unofficial world grandmaster of the treehouse, shows how.
Not assuming anything about the treehouse builder, Stiles starts with the basics: how to nail, how to buy wood, what kind of screws and nails to use.
Then it's on to an A-frame design so simple that it can be built in a weekend out of four sheets of plywood, followed by lean-tos, a tree hut, and a Tarzan-style jungle hideaway. There are also forts of every description, including a 21-foot-tall lookout tower modeled on one George Washington built to keep an eye on the redcoats.
What Are You Reading This Week?
I'd love to hear what books you've enjoyed this week, or what you have on your to-read list. Check out what Mandi and her family are reading this week.