I have a small collection of fancy Mac n Cheese recipes here on GoodLife Eats and I thought it was time to add this tasty Jalapeño Bacon Mac n Cheese to the group.
I've been wanting to make a baked Mac n Cheese that played off the flavors of recipes like Jalapeño Poppers or Jalapeño Popper Dip for a while. In my opinion, only good things come from pairing Bacon with Jalapeños.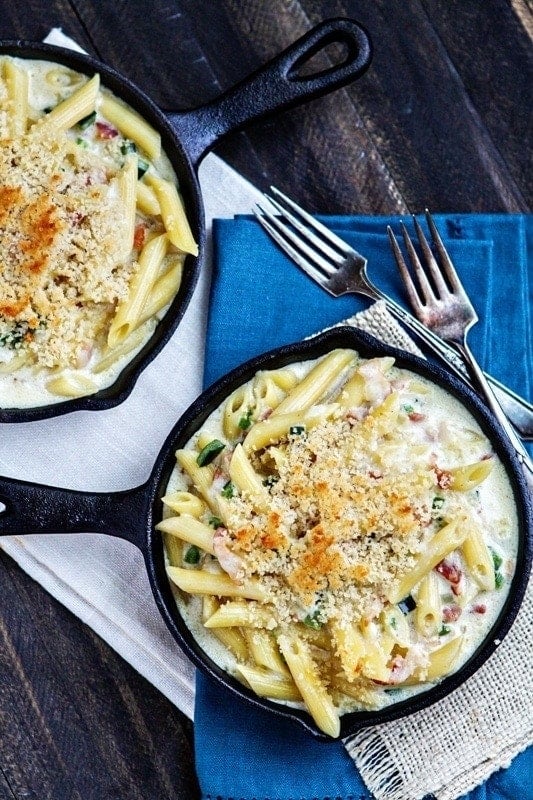 You may recall seeing a little teaser for this picture when I talked about Reclaiming the Kitchen with Social Support. Since my kids aren't huge casserole fans, eating dinner with friends is the perfect time for me to experiment with recipes like this.
So, here we are. Jalapeño Bacon Mac n Cheese joins ranks among other cheesy pasta delights such as Southwestern Mac and Cheese, Baked White Cheddar Mac n Cheese with Kale and Bacon, Baked Mac n Cheese with Gruyere and Butternut Squash, Fontina, Spinach, and Bacon Shells and Cheese and more.
If you'd like to experiment on your own to come up with some fun combos, follow these 4 easy steps to fancy Mac n Cheese.
4 Steps to Fancy Mac n Cheese
It's time to get creative in the kitchen. Try these four, simple ways towards creative macaroni and cheese recipes. Sure we all love the traditional recipe, but it's fun to mix things up once in a while.
use different pasta shapes
Embrace your inner child, or appeal to your own children with fun and different pasta shapes. Just because it's "Macaroni" and Cheese, doesn't mean you have to actually use macaroni pasta. In fact, I rarely do. Penne is a favorite like in this Jalapeño Bacon Mac n Cheese.
fancy up the cheese
For this Jalapeño Bacon Mac n Cheese I wanted to play off of the flavors of Jalapeño Popper Dip so I used a generous portion of cream cheese along with the Pepper Jack Cheese. I really love the addition of cream cheese because it keeps the sauce nice and creamy – even as left overs this dish didn't get dried out.
Lacking inspiration?  Check out the Cheesecyclopedia for the wide variety of available cheeses. Then, look up some of your favorites cheeses in The Flavor Bible: The Essential Guide to Culinary Creativity to find complimentary combinations.
add a few mix-ins
Adding accent meats and vegetables turns macaroni and cheese into a delicious, one pot meal with lots of flavor and color.  My two favorite meat mix-ins are ham and bacon. They both go so well with cheesy sauce, but experiment with others as well. In this Jalapeño Bacon Mac n Cheese I've added poblano peppers, jalapeños, and bacon.
add a topping
Crushed panko bread crumbs mixed with a little melted butter or crushed  Homemade Sourdough Garlic Butter Croutons make a nice, crunchy topping to any baked Mac n Cheese. You can add dried herbs or minced garlic for extra flavor, too.
Yield: serves 6

Ingredients:

10 strips thick cut bacon, cooked and crumbled
3 tablespoons butter
1 small yellow onion, diced
2 jalapeños, deseeded and minced
1 poblano, deseeded and diced
3 tablespoons flour
3 cups whole milk
8 ounces pepper jack cheese
4 ounces cream cheese
dash cayenne, optional
dash nutmeg, optional
salt and pepper, to taste
1 lb. penne pasta
1/2 cup crushed Homemade Sourdough Garlic Butter Croutons

Directions:

Cook pasta one to two minutes less than package instructions. Drain and set aside.

In a large French or Dutch oven, melt the butter. Saute the onion for 3 - 5 minutes over medium heat, or until tender and golden. Add the poblano and jalapeños and saute and additional minute or two. Whisk in the flour and cook over medium heat till golden. Slowly whisk in the milk while cooking over medium heat.

Stir in the pepper jack and cream cheese, whisking until melted and creamy. Add the nutmeg, cayenne, black pepper, and salt (if desired).

Bring to a slow simmer, and then stir in the pasta and bacon.

Transfer the pasta mixture to a 3 1/2 quart oven safe casserole dish or cast iron pan. Sprinkle the top with the crushed Homemade Sourdough Garlic Butter Croutons.

Bake at 375 degrees F on the center rack in the oven for 10-20 minutes, or until the mixture is hot and bubbly and the topping is golden. Serve immediately.

Notes: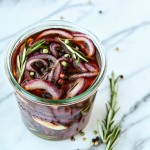 If thinking it is a difficult task is what's keeping you from trying your hand at making these Easy Pickled Red Onions, think again! They're called EASY for a very good reason. I made my first jar of these Easy Pickled Red Onions (and posted about it on Instagram) in just about 10 minutes late on [...]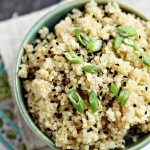 When we made our 15 things in 2015 list, Logan added try new foods. One of his "new foods" being couscous. The night he asked me to make it I actually didn't have any, but I figured quinoa was close enough. Who was I to deny him an opportunity to willingly try something new? I [...]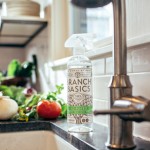 Last fall I was introduced to Branch Basics Non-Toxic Cleaning Supplies. I will admit that I was a little bit skeptical about how well Branch Basics would clean my house.  It turns out that I didn't need to be skeptical at all. Since last fall I've been using these products to clean my kitchen and bathrooms, I've [...]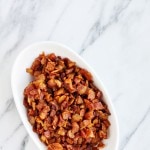 I had a couple girl friends over a few weeks ago for dinner when the kids were gone. As part of the dinner I served wedge salad. My friend Laura and I recently shared one when out for lunch and we both had been craving it again so I told her I'd make it when [...]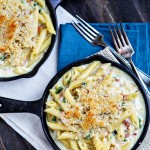 A few weeks ago I told you about my journey in the kitchen in relation to becoming a single parent and how it is important to me to make deliberate efforts to Reclaim the Kitchen. In addition to the 4 Steps to Reclaiming Your Kitchen that I shared, I wanted to share with you a [...]