For me the highlight of my trip to La Paz was our day out on the ocean. The day consisted of a beautiful ride on a boat from Fun Baja Tours out to the Isla Espiritu Santo area, which is located directly north of the Bay of La Paz.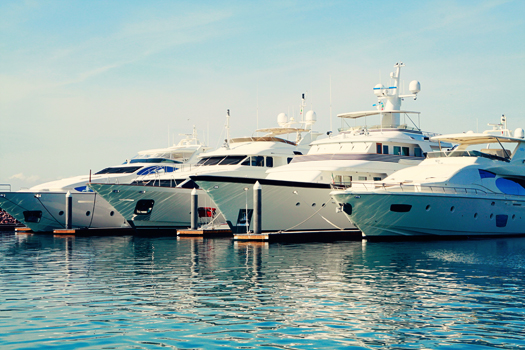 The marina as we left Costa Baja Resort in La Paz.
Isla Espiritu Santo

Located in the Sea of Cortez, Isla Espiritu Santo is approximately 31 square miles. The area of Isla Espiritu Santo, a National Reserve, is regarded as an important eco-tourism destination and is protected under UNESCO. It is a great place for all kinds of natural adventures such as: scuba diving, camping, snorkeling, hiking, and kayaking.
While August is typically considered as Mexico's off season due to the summer's heat, I found the water temperatures to be absolutely perfect for swimming, playing and snorkeling. The water wasn't just the perfect temperature, it was beautiful.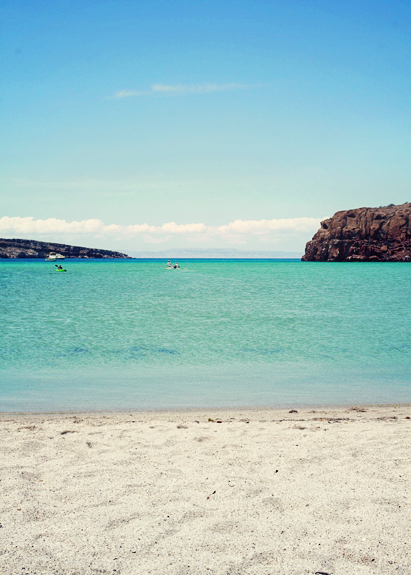 I loved the turquoise water against the white sand!
The crystal-clear water offered beautiful views of fish below the sea and sparkling, turquoise waves from above.
The area is teeming with all sorts of sea life, from sea lions to brightly colored fish to dolphins and turtles and much more that our eyes never did see during our afternoon snorkel excursion.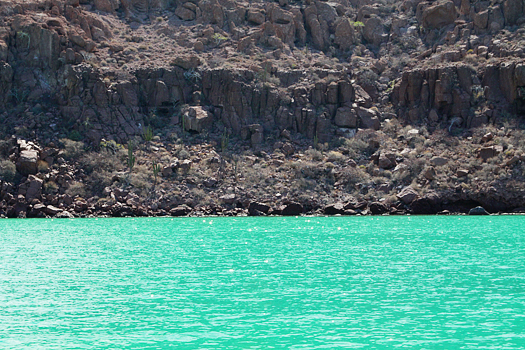 Yes, the water really looked like this!
Officially, the Sea of Cortex is home to more than 25 species of marine mammals, hundreds of species of fish, and is the breeding grounds for colonies of sea lions and several types of turtles. It's no wonder Jacques Cousteau once called this area the "world's aquarium."
Once arriving in the area we too a quick trip to a beach and dropped off food for lunch at the secluded shore before we road back out to Los Islotes for some snorkeling.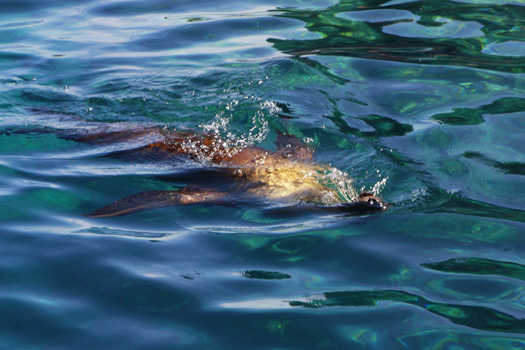 Sea Lion coming to say hello!
Sea Lions in the Sea of Cortez
Los Islotes is located at the northern end of the Espiritu Santos islands. This rocky group of islands is a popular breeding ground and home for California sea lions.
Immediately upon our arrival our ears were met with the customary bark from the sea lions. They had definitely noticed our presence and a few even swam over to the boat to greet us. Hello, there!
A closer look at the rocks showed that they were practically covered with sea lions, old and young, bathing in the warm afternoon sun. It was amazing to see the sea lions up close and in their natural environment. There were baby sea lions basking in the sun all over the rocks of the island colony.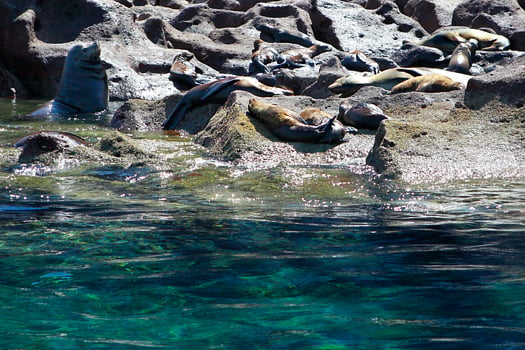 Lots of sea lions bathing in the sun.
After a quick circle of the small island we dropped anchor and prepared to get in the water. It was time to get our snorkel on!
Once in the water, I didn't get too close to the sea lions because I was not excited about the prospect of an up close and personal encounter with one of the meaner looking large daddy sea lions, but I did enjoy the view.
Check out the guy in the top left hand side of the above picture. Thanks, but I'll keep my distance!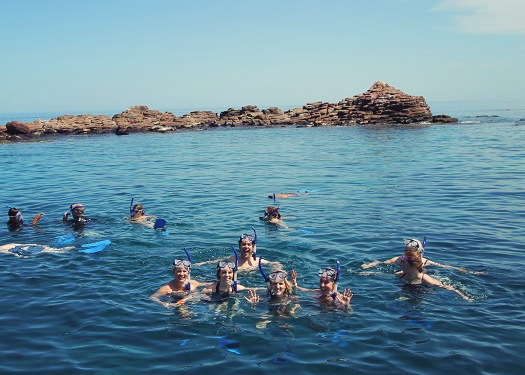 Our snorkel group. Photo via Amanda
Front center L to R: Lori, Me, Amanda, Jenny

Snorkeling Near Isla Espiritu Santo

In preparation for our snorkel day I had purchased a small, inexpensive waterproof camera. Unfortunately in my excitement I forgot to bring a memory card for the camera so I was only able to snap a few photos using the camera's internal storage. I will never make that mistake again!
This little waterproof camera was great for a novice underwater photographer. I loved the little floating wristlet that I could put my arm through while I swam. I look forward to taking it out for another snorkel.
Please note: this camera is waterproof to 10-15 feet. It is not meant for deep snorkeling or scuba diving, but for my purposes it worked great.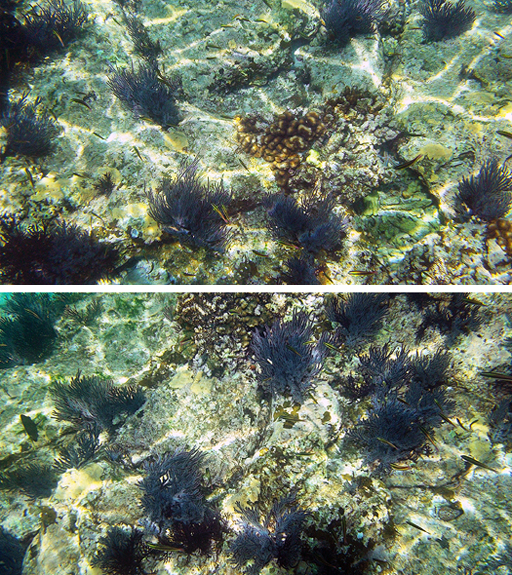 Underwater photos of the reef area.
However, I was glad to at least have something to bring home with me to remember my snorkel trip by and to show the kids. Logan was very relieved to hear that we didn't have any shark encounters during our snorkel excursion. Apparently this really worried him!
After the snorkel guide told us that they didn't see sharks in this area the thought never crossed my mind again, which surprises me even now because I tend to worry about things that never happen.
Snorkeling was so much fun. I haven't been since I was in junior high during a family trip to natural cold springs in Florida. I was a competitive swimmer in high school so I got back in the water and swam with ease.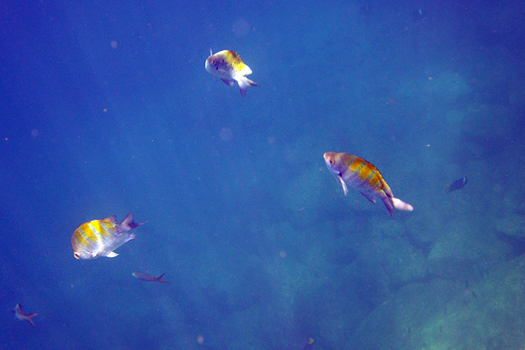 Not sure their name, but these pretty yellow fish were all over.
Amanda and I "swam" off away from the boat near a reef area. I say "swam" because we didn't have to work too hard with the current pulling us in the direction already.
We saw lots of beautiful sea life and were so close to fish we could touch them. Being in the water again was peaceful and it made me realize how much I missed swimming. I can't wait till I have another opportunity to go snorkeling.
Swimming back to the boat from the reef was another story with the current going against us. Swimming against the current was definitely not an easy task, we had to actually put some effort into in this time around.
I was pleased with myself when Amanda said that she was "eating my bubbles" the whole way back. I guess I haven't lost my touch. Snorkeling is probably the most enjoyable work out that I've had in a long, long time!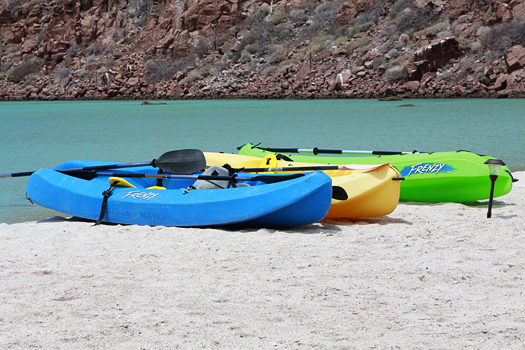 Lunch on a Secluded Beach
I would have loved to spend the entire day in the water, but hunger got the best of us. We headed back to the secluded beach and traded our goggles and flippers for fish, rice, homemade tortillas, vegetables, and plenty of cold drinks.
After lunch we enjoyed a live demonstration by the island's chef. He taught us how to make Ceviche right there on the beach. Our cooking demo was followed with playtime and relaxation on the secluded beach. Yes, there were kayaks!
Though it wasn't part of our trip, this particular beach we ate lunch at was operated by Fun Baja Tours. The island had tents and a bathroom available (in addition to the small kitchen in the beach's hut) where you could camp overnight on the beach.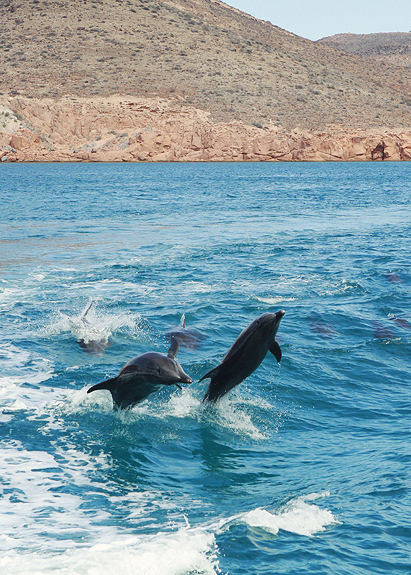 The Day Is Complete When Dolphins Arrive!
Time to head back to the hotel came far too soon, but we were rewarded with a pod of dolphins who were more than ready to put on a show.
We spent a good 15 minutes circling the area as we watched the dolphins jumping in the wake. It was truly the view of a lifetime watching the graceful dolphins jumping in the the turquoise waves with the beautiful red, oranges and browns of the Baja peninsula nestled in the background.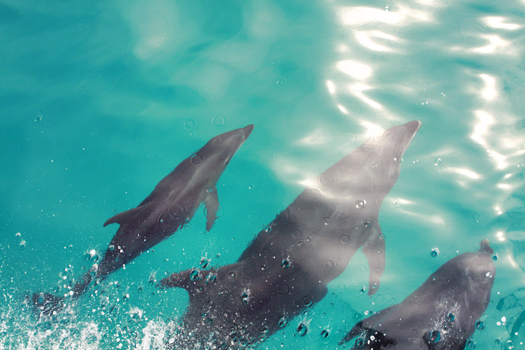 I took a lot of photos of the dolphins because I knew Logan and Madeline would love seeing them when I returned home. Thank goodness for high speed continuous shooting! Here are a few more shots of these beautiful creatures: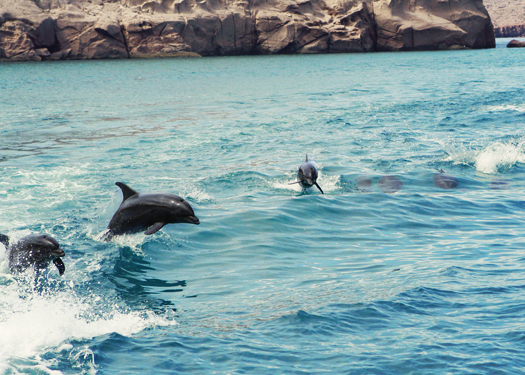 The dolphins seemed to be enjoying the show as much as we were.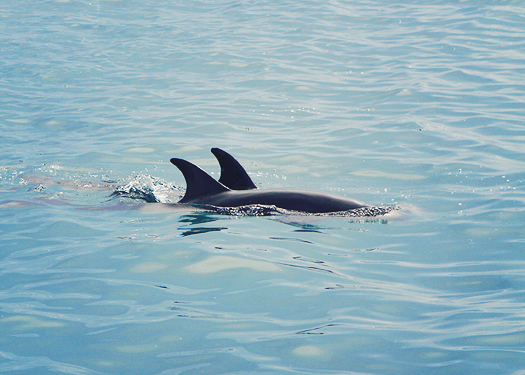 I spy dolphin fins!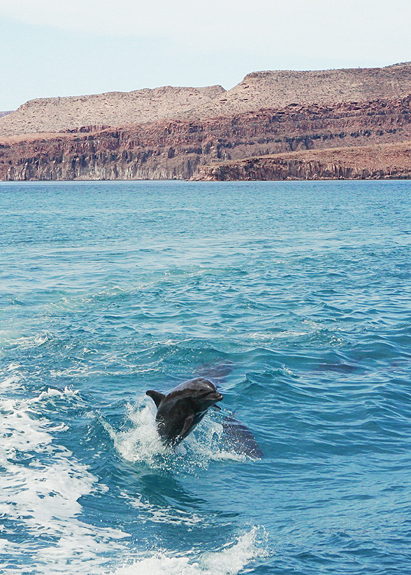 Love those red mountains in the background!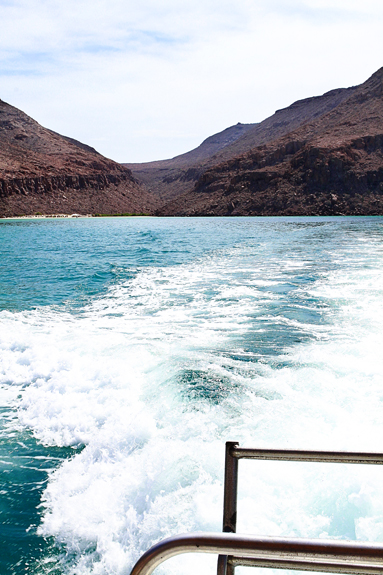 And it was time to head back. A massage awaited back at the hotel!
My only regret for the day was that I didn't get more photos of all the beautiful fish and plants I saw while snorkeling. I hope to go back out to this area again someday with my family. My kids would love seeing the sea lions and dolphins and I wouldn't mind another chance at snorkeling in this colorful oasis.
Have you ever had the opportunity to visit Mexico? What is your favorite thing you did there? If not, what area do you hope to visit one day?
Big thanks to the folks at the Mexico Tourism Board for an amazing first trip to Mexico and to the wonderful guides at Fun Baja Tours for a great ride out to Isla Espiritu Santo!