Celebrate Valentine's Day with all things pink by making these fun, colorful Easy Pink Velvet Pancakes topped with strawberry jam and fluffy, vanilla whipped cream. They're all-natural and dye-free!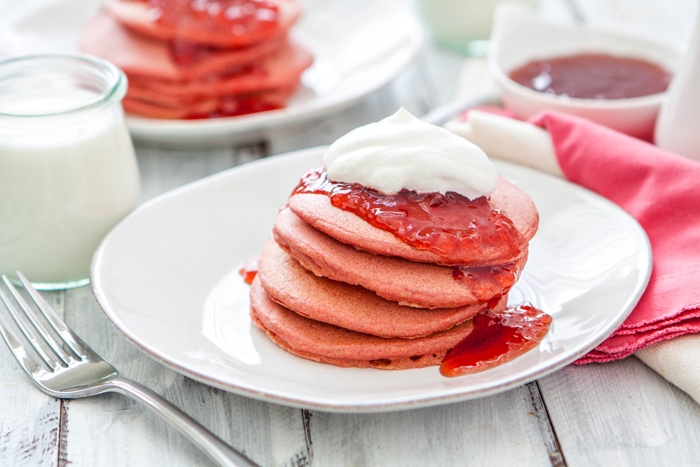 Beets are naturally very potent in color, making them a great all-natural alternative to food coloring when making these Easy Pink Velvet Pancakes.
You only need a little bit to color the pancakes, so you don't have to worry about these pancakes tasting like anything but pancakes. My kids had no idea that I added beets to the mix until I told them.
And because you're using such a small amount, you don't need to make any alterations to your recipe or pancake mix instructions. See how easy that is?
Feel free to add this beet puree to your favorite homemade pancakes, or for something a little simpler you can add it to your favorite store bought or homemade pancake mix.
Want waffles instead? Try adding the beet puree to this recipe for Healthier Whole Wheat Waffles.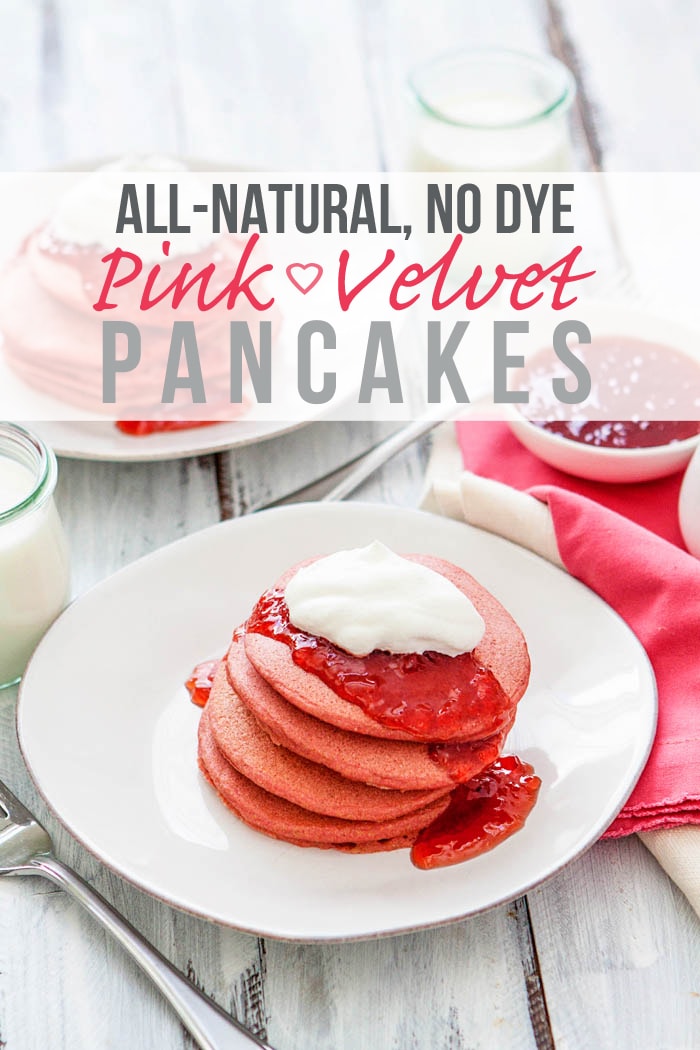 I definitely recommend making a larger batch of pancakes and freezing them so you can reheat them later. If you've never frozen pancakes before, check out this quick tutorial to learn how to freeze and reheat pancakes.
My kids love when we make pancakes on a Saturday morning and make an extra large batch to stash in the freezer for them to reheat for breakfast during the week. I love it because it makes breakfast super easy on school mornings!
Head over to Good Cook to learn how to make these Easy Pink Velvet Pancakes.
What is your favorite easy breakfast treat?