There's nothing sweeter than reading books about love and enjoying a little treat afterwards! If you're looking for some fun activity ideas or treats to pair with a Valentine's Day Celebration check out Children's Valentine's Day Picture Book recommendations.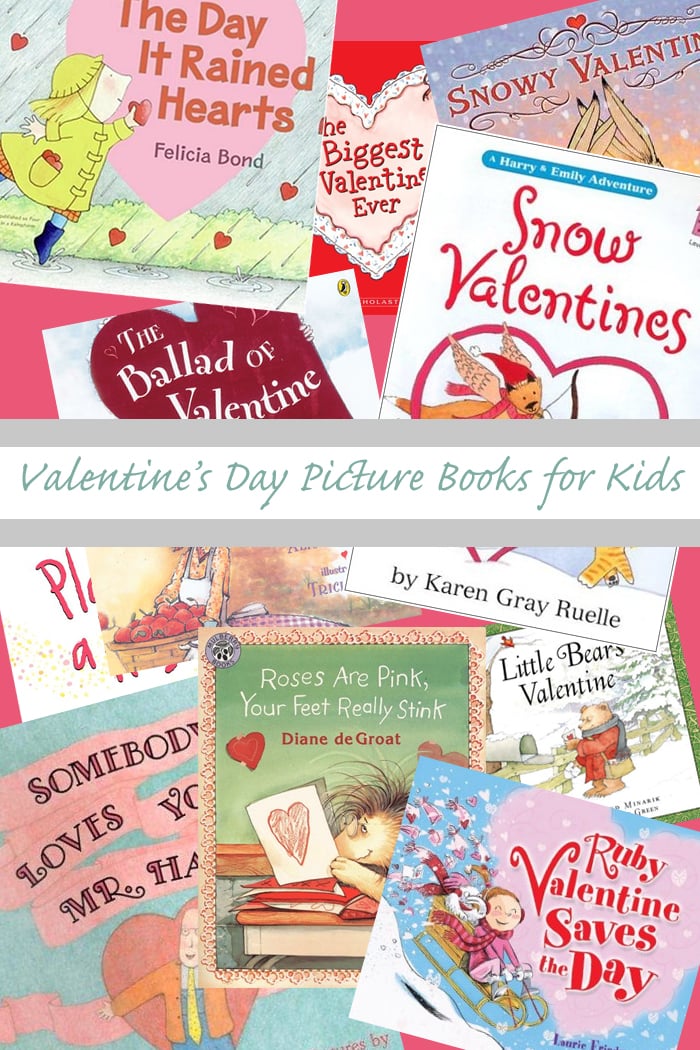 I love to check out library books on a theme for Madeline. Logan is a little bit over that (depending on the subject of the books, being nearly 11 and all), but Madeline still enjoys that. It is fun to read several different books each week on a certain topic of choice.
Children's Valentine's Day Picture Books
Since Valentine's Day is just around the corner, I thought that I'd share some fun Children's Valentine's Day Picture Book picks with you.

The Day it Rained Hearts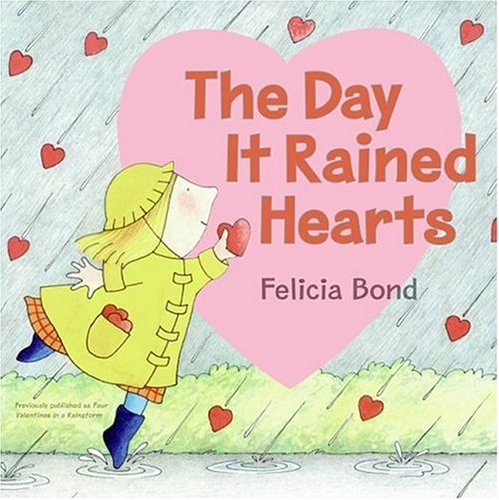 by Felicia Bond
Find The Day It Rained Hearts on Amazon.
One day it rains hearts, and Cornelia Augusta catches them. Each heart is special in its own way, and Cornelia Augusta knows exactly who to send them to.
Snow Valentines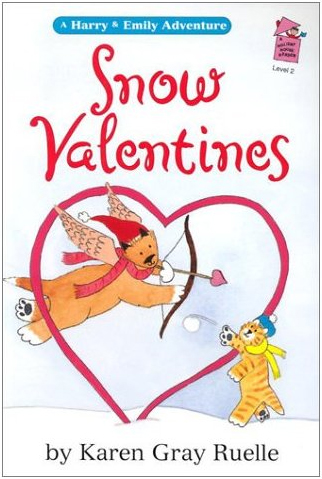 By Karen Gray Ruelle
Find Snow Valentines on Amazon.
It's almost Valentine's Day! Harry needs a valentine and not just any old valentine. He needs something great. Harry and his sister put their heads together, but time is running out.
Will they thing of something good before the big day? Read all about an extra special Valentine's Day in this cozy holiday book.
Plant a Kiss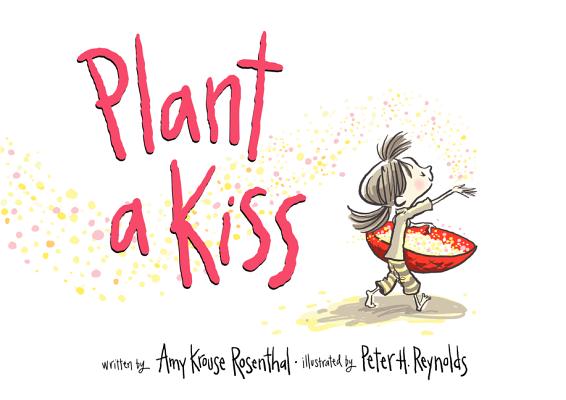 By Amy Krouse Rosenthal, Illustrated by Peter H. Reynolds
Find Plant a Kiss on Amazon.
Little Miss planted a kiss . . . One small act of love blooms into something bigger and more dazzling than Little Miss could have ever imagined in this epic journey about life, kindness, and giving.
Little Bear's Valentine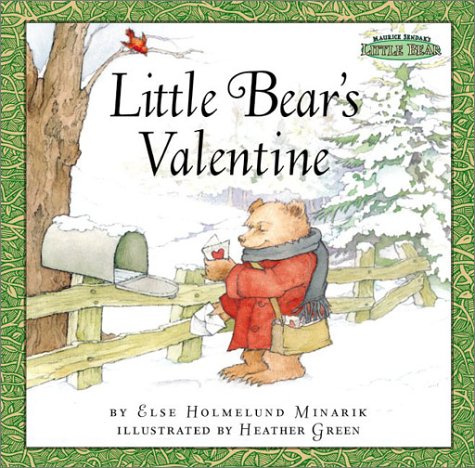 by Else Holmelund Minarik, Illustrated by Heather Green
Find Little Bear's Valentine on Amazon.
Who Is Little Bear's Secret Valentine? "Oh, look, Mother Bear! A valentine for me! A beautiful valentine!" Little Bear opened the card — but there was no name inside.
Who could have sent it? Mother Bear said, "You have a secret admirer!" This tale will bring readers into the charmed world of Little Bear, complete with good friends Hen, Emily, Owl, and Duck, and Little Bear's loving family.
Roses Are Pink, Your Feet Really Stink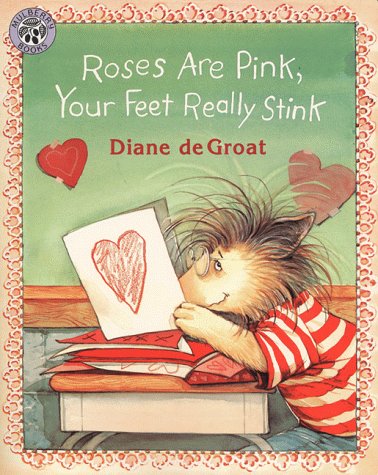 By Diane deGroat
Find Roses Are Pink, Your Feet Really Stink on Amazon.
When Gilbert writes two not-so-nice valentines to his classmates, his prank quickly turns into pandemonium. But there's always time for a change of heart on Valentine's Day.
Ruby Valentine Saves the Day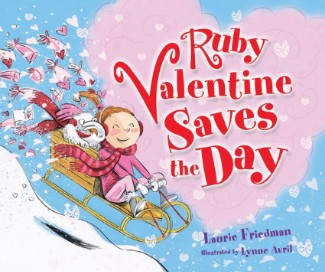 By Laurie Friedman, Illustrated by Lynne Avril
Find Ruby Valentine Saves the Day on Amazon
When Ruby's favorite day of the year rolls around, she and Lovebird work feverishly to plan the perfect party for everyone in Heartland.
But when Valentine's Day arrives, an unexpected snowstorm threatens to ruin all of her plans. Will Ruby find a way to save the day?
Another heartwarming tale of a girl who discovers the true meaning of Valentine's Day.
Somebody Loves You, Mr. Hatch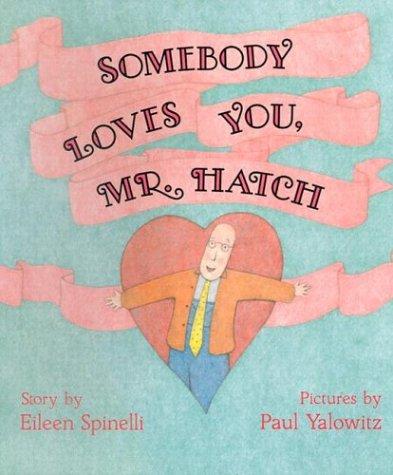 By Eileen Spinelli, Illustrated by Paul Yalowitz
Find Somebody Loves You, Mr. Hatch on Amazon.
One wintry day, a postman delivers a mysterious package with a big pink bow to a lonely man named Mr. Hatch. "Somebody loves you," the note says. "Somebody loves me!"
Mr. Hatch sings as he dusts his living room. "Somebody loves me!" Mr. Hatch whistles as he does his errands in town. "But who," Mr. Hatch wonders, "could that somebody be?"
After some time, Mr. Hatch discovers just who his secret admirer is and, in doing so, enjoys the biggest surprise of his life!
Snowy Valentine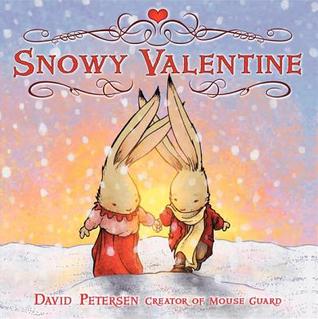 By David Petersen
Find Snowy Valentine on Amazon.
Step out into a snowy Valentine's Day with Jasper the bunny as he searches the forest valley for a special gift for his loved one.
In his picture-book debut, David Petersen, the Eisner Award–winning creator of Mouse Guard, tells a delightful tale that becomes the perfect way to say "I love you." Bring this sweet story home to your Valentine today.
A Village Full of Valentines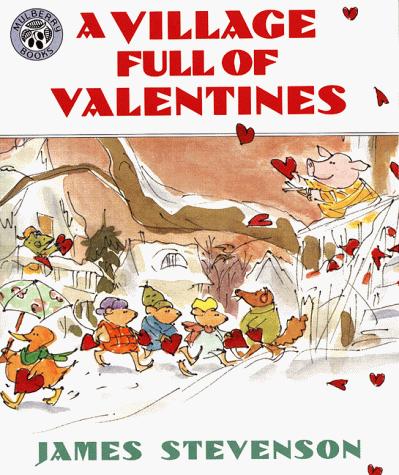 By James Stevenson
Find A Village Full of Valentines on Amazon.
Everyone loves valentines – making them, sending them, getting them. It's hard to know which is the most fun.
Read all about it! Here are seven Valentine vignettes sure to bring love and laughs to any village. A Village Full of Valentines is perfection on the 14th of February.
The Biggest Valentine Ever!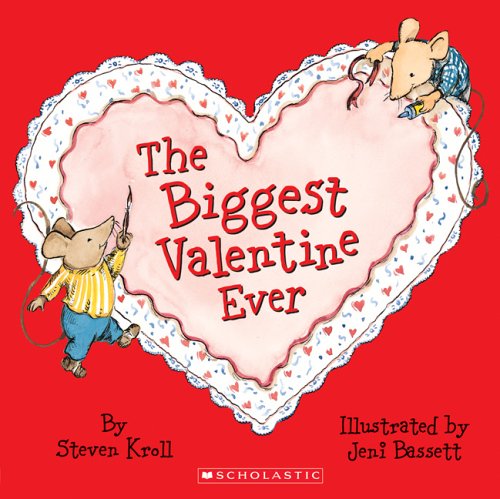 By Steven Kroll, Illustrated by Jenni Bassett
Find The Biggest Valentine Ever on Amazon.
When Mrs. Mousely asks her class to make valentines, Clayton and Desmond decide to make one together and give it to their teacher as a surprise. But things don't go as planned.
First Clayton puts too much glitter on the card. Then Desmond puts on too many hearts. Soon the friends are arguing and they rip the card in half. "I'm going to make my own valentine!" they both say and go home in a huff.
But then Desmond and Clayton realize that by working together they can make the biggest, best valentine ever!
The Ballad of Valentine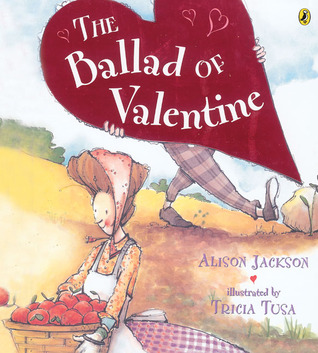 By Alison Jackson, Illustrated by Tricia Tusa
Find The Ballad of Valentine on Amazon.
Oh my darling, oh my darling, oh my darling Valentine. I have written forty letters, but you've never read a line. Set to the tune of the song "Clementine," Alison Jackson tells the sweet tale of Valentine and her beau.
Valentine goes about her day, doing chores around her mountain cabin, while her secret admirer is hard at work trying to ask her an important question.
He tries many ways to contact her, including Morse code and smoke signals, but he can never complete his message. Will he ever be able to reach his beloved Valentine?
Valentine's Day Treats and Activities
Easy Vanilla Cut-Out Cookies for Valentine's Day are a fun project for kids to do to celebrate Valentine's Day. They will love helping cut out the dough and decorating the finished cookies.
Cherry Vanilla Cupcakes are perfectly pink and sweet for Valentine's Day.
Looking for some fun activities for the kids on Valentine's Day? Check out these Valentine's Day Activity Round Up.
Chocolate Raspberry Vanilla Bean Marshmallows are a delicious and fun treat to eat or to add to a cup of hot cocoa.
What are your favorite Valentine's Day Books?