If you're heading out this weekend to do your grocery shopping you might be thinking about next Tuesday…Valentine's Day!
Have you got your menu planned yet? Shhhhh. I don't! If you need a little inspiration, check out these posts. I've included a few children's activities for the day of love just in case you've got little ones to entertain at home!
3 Valentine's Day Appetizers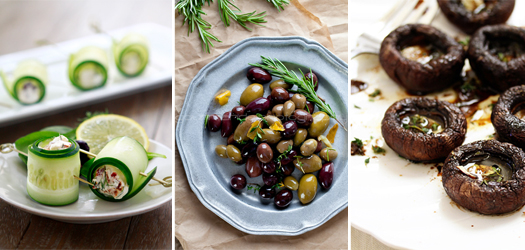 The filling on the cucumber rolls can be made in advance. The olives are another great make ahead option if you need to get things taken care of earlier in the day. The mushrooms don't take long at all and can even be slicd up and tossed with pasta and parmesan or goat cheese after they've roasted for a main dish option.
Cucumber Feta Rolls | GoodLife Eats
Marinated Olives with Garlic, Thyme and Rosemary | Gourmande in the Kitchen
Balsamic and Thyme Roasted Portabella Mushrooms | GoodLife Eats
3 Valentine's Day Main Dishes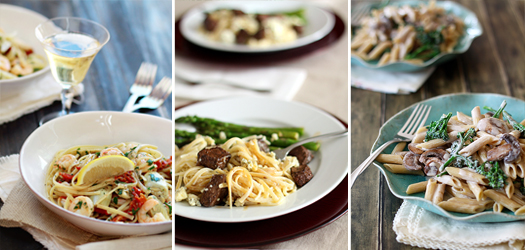 These pasta recipes are all tried and true by the GoodLife Eats family. I've made these dishes for the last 3 years of Valentine's Day dinners and know I can always fall back on an old, elegant, simple favorite if I need to next week.
Shrimp Scampi with Tomatoes and Artichokes | GoodLife Eats
Pasta with Gorgonzola Sauce and Beef Tenderloin | GoodLife Eats
Pasta Alfredo with Broccoli and Mushrooms | GoodLife Eats
3 Valentine's Day Desserts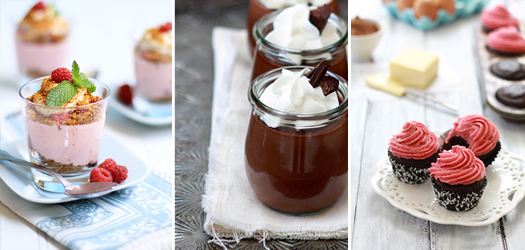 You're in luck! All of these recipes can be prepared in advance by a full 24 hours. Can't find fresh berries for the cheesecake? Just use frozen berries (thaw and drain them first).
Raspberry Cheesecake Pots | GoodLife Eats
Dark Chocolate Orange Pudding | GoodLife Eats
Chocolate Cupcakes with Raspberry Buttercream | GoodLife Eats
3 Valentine's Day Children's Activities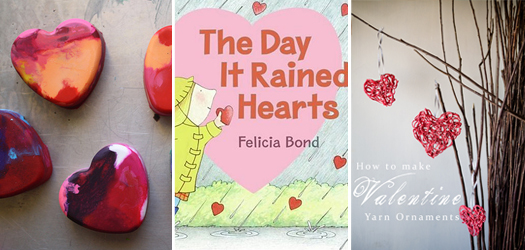 Kids need some fun on Valentine's Day too! From heart crayons, to favorite Valentine's Day library picks, to adorable yarn ornaments you'll definitely keep those little fingers and minds busy.
Melted Crayon Hearts | Heather Christo Cooks
Children's Valentine's Day Picture Books | GoodLife Books
Valentine Yarn Ornaments Tutorial | Some the Wiser
What plans do you have for Valentine's Day this year?

Crayon Photo copyright Heather Christo Cooks, Yarn Heart Photo copyright Some the Wiser, Olive Photo copyright Gourmande in the Kitchen.