The hustle and bustle of fall schedules is upon us! Here are 35 of our favorite Easy Dinner Recipes for Busy Weeknights to ease you through busy back-to-school season, school pick-ups, sports carpools, and homework that never seems to end while still keeping you feed. These recipes feature Chicken, Beef, Pork, Pasta, and Vegetarian easy dinner ideas.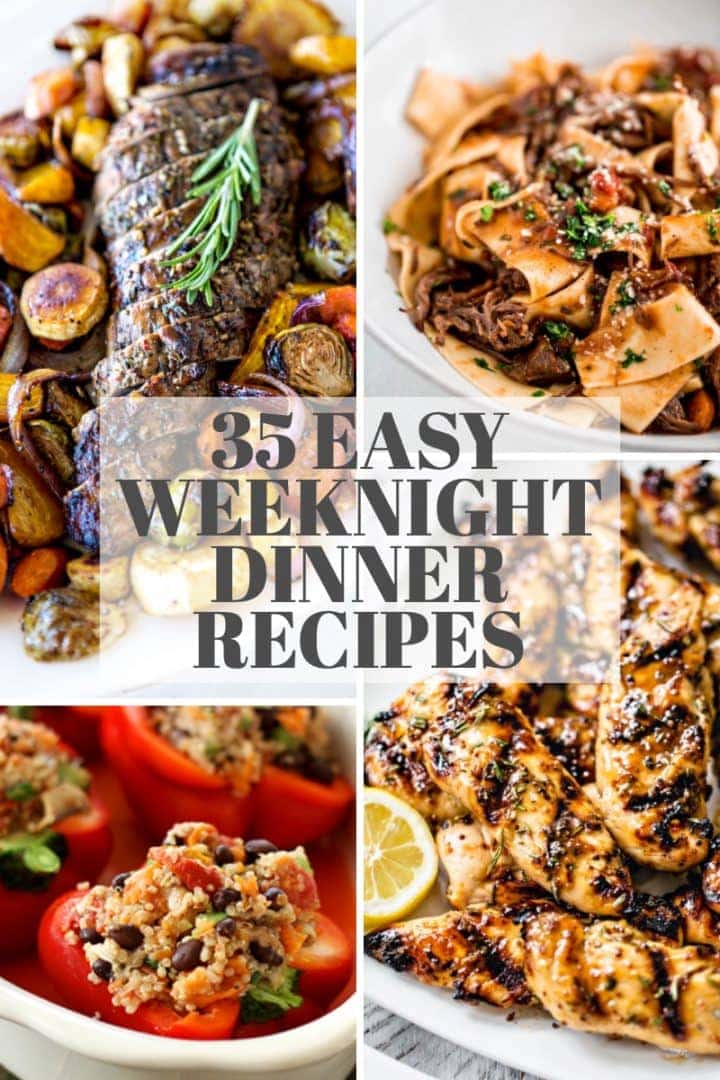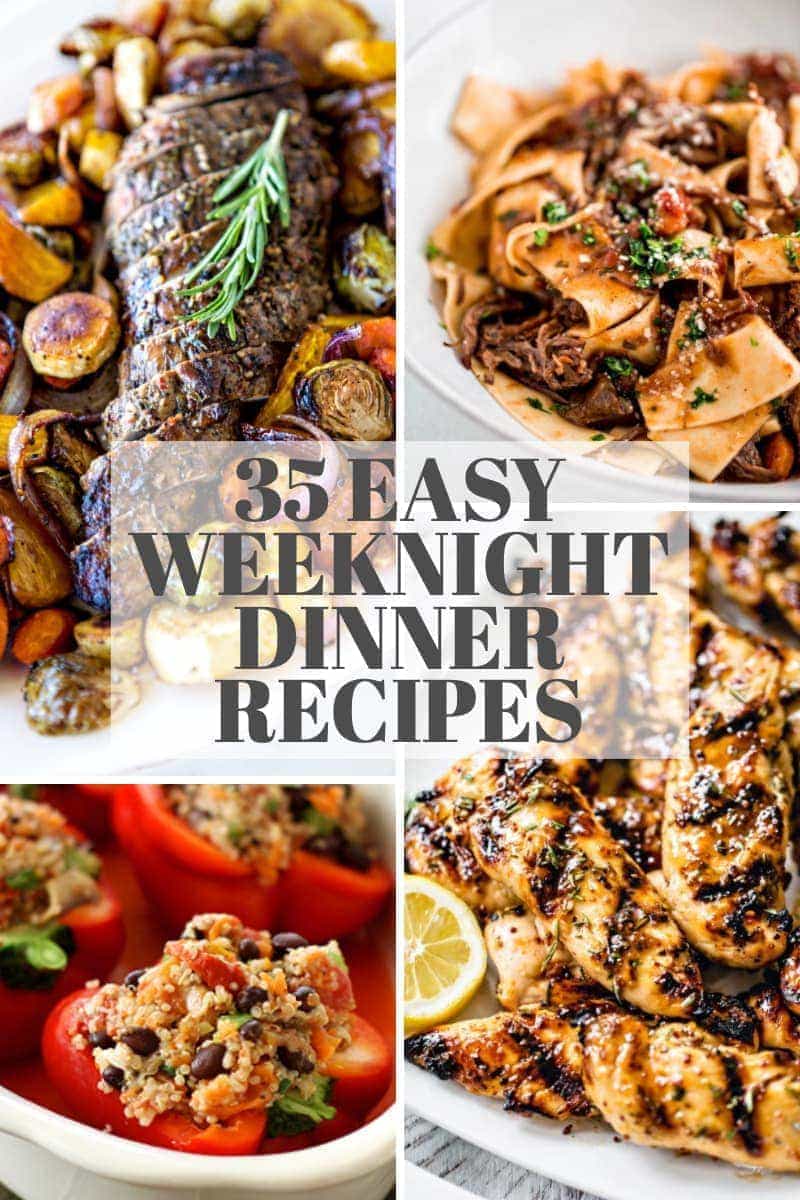 Click HERE to save these Easy Dinner Recipes to Pinterest!
School hasn't even been in a week for us, and we are already SO BUSY! We're officially out of the Elementary School business and have 2 middle schoolers and 2 High Schoolers.
Between driving to and from school (and dealing with all the construction that has popped up on our route lately), after school sports practices and games, and homework, I need all the help I can get to put dinner on the table quickly.
Every night I find myself looking for something that is both an easy dinner recipe and a recipe that is both nourishing and good tasting.
Tips for Easy Dinner Recipes
Have a plan! Dinner becomes even easier when you know ahead of time what you're going to make.
Grocery shop with intent. Once you have a plan, make sure you have any necessary items on your weekly list so you don't need to run to the store last minute.
Do the chopping ahead of time! Chopped vegetables will be fine in the fridge for 3-7 days, depending on the vegetable.
Prepare what you can in advance – if there are multi steps to the recipe, do what you can a day or two before. For example, rice can be made ahead of time.
Click HERE to save these Easy Dinner Recipes to Pinterest!
Easy Dinner Recipes for Busy Weeknights
As a reminder for myself, and a resource for others, here are 35 of our favorite easy dinner recipes for busy weeknights to use during the busy school year! Just click the red "GET RECIPE" button to see the instructions for each easy dinner recipe!
Looking for some more easy recipes to make for dinner? Head over to the full RECIPE INDEX to search the recipes, or check out the Ingredient Index if you'd like to browse recipes by specific ingredients.
Click HERE to save these Easy Dinner Recipes to Pinterest!
What are your favorite easy dinner recipes to make on busy weeknights?
Did you love this post?
Sign up for Good Life Eats email updates and never miss another update!