Eat Well, Spend Less: Wk. 3 Round-Up [Giveaway]
This about wraps it up for the Eat Well, Spend Less series. I'm so proud to have been part of such an amazing group of women. I encourage you to check out the other contributors posts. I've certainly learned a lot from them.
I hope this series on grocery shopping and cooking for families proved to be a valuable topic worthy of discussion here on GoodLife Eats. Below you'll find a round-up of the last 3 weeks of posts.

If you're interested in this series continuing on a monthly basis, I'd love to hear from you. Please let me know if there are any topics you'd like to see addressed.
Don't forget to check out the Grocery Gift Card Giveaway at the end of this post!
Week 3 – How I Grocery Shop to Save (on Time and Money)
How I grocery shop is probably a little different than the average person just by the nature of being a food blogger. I'm constantly preparing new foods, doing a little recipe development and research, plus feeding my family.
I can't always "shop the sales" when I need an ingredient, but I can shop for my groceries at the places that give me the best bargain – both monetarily and time.
I'm not saying that the way I grocery shop is the ONLY way. My real message is that you have to shop the way that is best for your family. If you have time to run all over town to find the best deals each store has to offer, then so be it! Or if couponing is your thing, then clip those coupons. Look at your time, your resources, and your budget and find out what is best for you.
For more on how I shop for our family plus some smart grocery shopping tips, check out my Week 3 Eat Well, Spend Less post: How I Shop to Save.
Week 3 Round-Up
Week 2 – Budget Recipes and Meals
I've found that I can be pretty resourceful when it seems that there is "nothing" in the house to eat. In reality, there's quite a lot when you take a look through the pantry items. Very few of us actually have "nothing" in the house.
Really, what I think we mean by that is that there is "nothing" that we want to eat. Or "nothing" that is obvious to make. We just need to get a little creative with our meals.
For more Budget Recipes and meals, check out my Week 2 Eat Well, Spend Less post: 5 Favorite Budget Meals (5 for breakfast, 5 for dinner and a bonus 3 for dessert).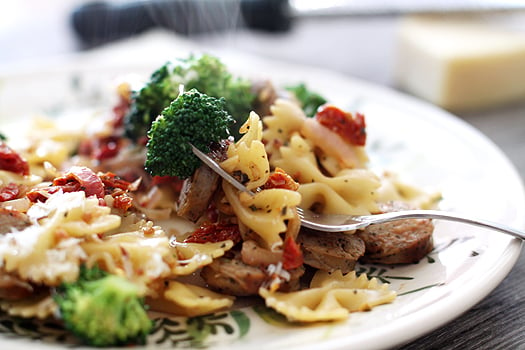 Week 2 Round-Up
Week 1 – Pantry Staples
Why Homemade?
Homemade version offer unlimited customizations specific to your family's needs and desires. I ventured into this realm out of necessity. Many of the items we love to eat just aren't an option for Logan with his peanut allergy. I had to start making more and more from scratch.
And through that process, I found that Logan's difficulty eating has been helped some (not cured) by encouraging him to help me prepare these homemade alternatives.
For more on DIY Recipes for Homemade Pantry Staples, check out my Week 1 Eat Well, Spend Less post. You'll find ideas for how to get started and some of my favorite DIY Pantry Staple Recipes.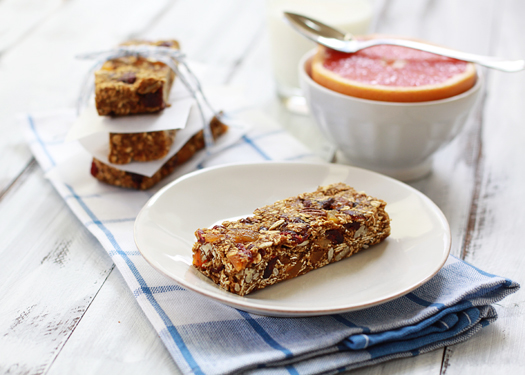 Week 1 Round-Up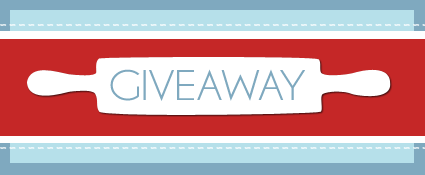 Before you enter the giveaway PLEASE read the rules.
Giveaway Prize (1 winner)

:

$50 Kroger Grocery Gift Card*

Each blogger from the Eat Well, Spend Less series is doing this same giveaway, so head to their sites for multiple chances to win!
Giveaway Requirements:
What was your greatest takeaway from the Eat Well, Spend Less series? OR What aspects of Eating Well and Spending Less would you like to learn more about?
You may NOT enter using multiple email addresses. Automatic disqualification.
Additional entries must leave a separate comment.

Contest ends May 1, 2011 at 11:59 p.m. PST.
Contest open to US States only.
Winner will be chosen via random.org and will have 3 days to respond before disqualified and a new winner chosen.
Extra Entries:
Additional entries can be earned by doing any of the following, giving you a total of 5 entries. Leave a separate comment for each of your entries.
1. Follow Kroger on Twitter and ReTweet the following message: Win a $50 @KrogerCo grocery gift card at @goodlifeeats http://su.pr/21HTHz #giveaway
2. Become a fan of GoodLife Eats on Facebook.
3. Become a fan of Kroger on Facebook.
4. Share the link for the Kroger Grocery Gift Card giveaway on your Facebook wall. Winner will need to verify.
*The Kroger Co. operates grocery retail stores under the following banners:
Supermarkets – Kroger, Ralphs, Dillons, Smith's, King Soopers, Fry's, QFC, City Market, Hilander, Owen's, Jay C, Pay Less, Baker's, Gerbes, Scott's Food & Pharmacy
Multi-department stores – Fred Meyer
Dillons Marketplace, Fry's Marketplace, Kroger Marketplace, Smith's Marketplace
Price-impact warehouse stores – Food 4 Less, Foods Co