Yesterday the hosts of the radio morning show I listen to on my way home from dropping the kids at school asked: "You cook ____ times a week?" Answers were sent in via email and the hosts read them on air.
I was shocked at the number of people who said things like: Does putting frozen pizza in the oven count? If so, I cook 4 times a week. OR I make up an excuse to get take out at least 5 times a week.
Thoughts raced through my head: Do they know how much money they're wasting? How bad that food is for them? How cooking at home is not just tastier, but healthier, thriftier, and often times faster when you consider the time it takes to order, pick up, and drive home with take out.

Do we enjoy convenience food? Yes, on occasion. We have a few local joints that we enjoy for birthdays, special family date nights or on the rare occasion that I just don't feel like cooking (or rather, cleaning up the mess!). But the vast majority of our meals consist of what I'd call real food.
So, naturally, when Jessica approached me along with a few other bloggers about a series called Eat Well, Spend Less I was eager to jump aboard. Over the next 3 weeks I will be discussing topics such purchasing (and storing) food in bulk, inexpensive meals, menu planning, and more.
Our goal? Show that you don't have to go broke to eat well.
I don't mean eating like a king day in and day out. Eating well to me means eating delicious, healthy for your body and the planet foods. Cooking with your family. Being creative in the kitchen.
For this week's topic, I wanted to offer pantry staples that are simple enough to be made at home, and often cheaper than their high-quality grocery store counterparts.
Why Homemade?
Homemade version offer unlimited customizations specific to your family's needs and desires. I ventured into this realm out of necessity. Many of the items we love to eat just aren't an option for Logan with his peanut allergy. I had to start making more and more from scratch.
And through that process, I found that Logan's difficulty eating has been helped some (not cured) by encouraging him to help me prepare these homemade alternatives.
For example, he loves to help me grind all of the whole grains to prepare our homemade, 5 Grain with Flax Pancake Mix. We talked about how there are so many kinds of grains and you grind them up and they're flour just like you can buy in the store, only better. After a few times, he was sold. Pancakes are now a favorite of his.
Some Ideas for Getting Started
Shop around and shop in bulk. Compare prices. Flour in bulk may be cheaper at stores like Costco, but other items might be less expensive when purchased online or at a natural foods grocery store. Do a little research before getting started
Decide which items you'd rather make homemade vs. which you'd rather purchase. Some items might be less expensive to prepare homemade, but are so laborious that you'd just rather purchase them – and that's okay! Find the right balance for your family.
Don't – I repeat – Don't attempt to do it all at once. You'll only stress yourself out. Instead, pick 1-2 items to focus on and each month add another. After a year you've made several changes that along the way are rather simple.
Basic Breads
With Artisan Bread in Five Minutes a Day I have found that homemade bread is an easy reality. I highly recommend checking out that book.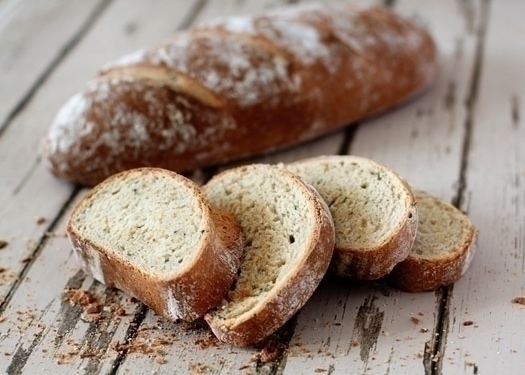 Baguette | GoodLife Eats
Pizza Crust | GoodLife Eats
Rustic Bread | GoodLife Eats
Homemade Mixes
Homemade Mixes are easy to make! Just take the dry ingredients for your favorite recipes and sift them together.
If you make a larger batch for multiple uses, be sure to calculate how many cups of the mix per recipe you need. Then, prepare as usual with the remaining wet ingredients.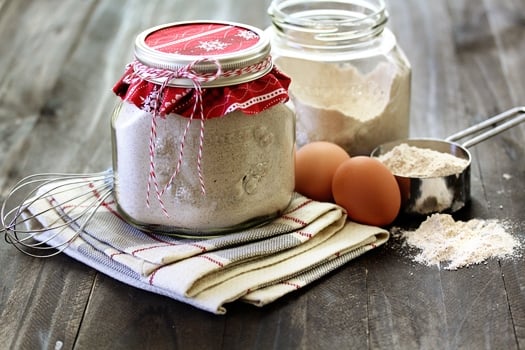 Brownie Mix | Lynn's Kitchen Adventures
Bisquick | Kitchen Simplicity
Pancake Mix | GoodLife Eats
White Cake Mix | I Am Baker
Spice Cabinet
Many basic spices are available in bulk or at club stores, such as Costco. Bulk spices are often a fraction of the cost of a traditional sized spice jar and can be used to prepare your own homemade spice blends for relatively little cost.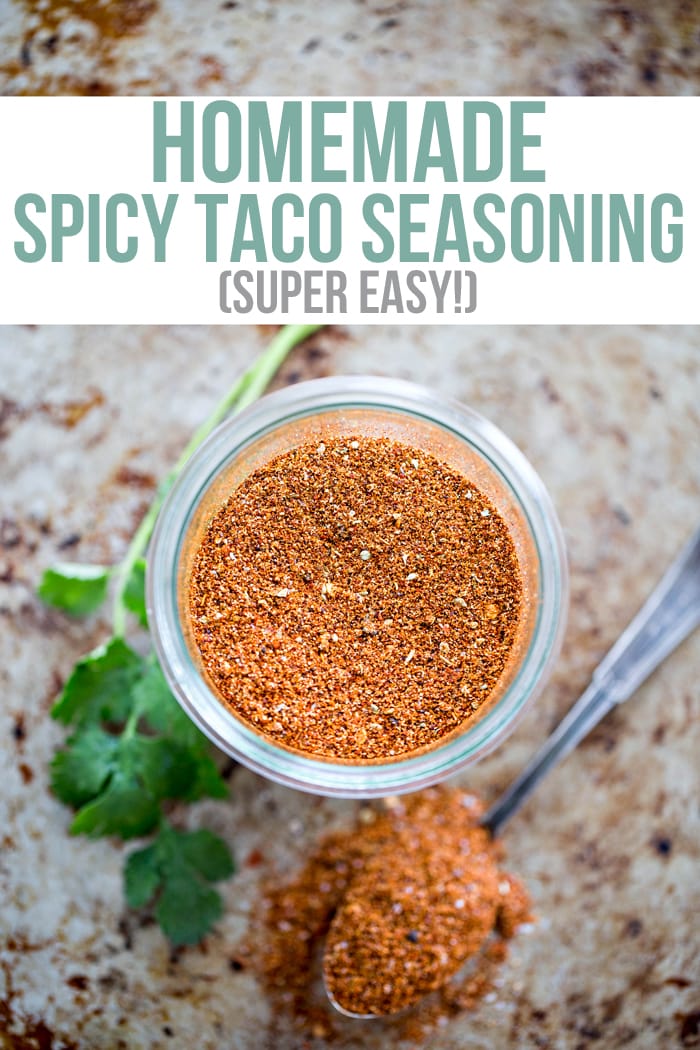 Croutons | Good Life Eats
Spicy Taco Seasoning | Good Life Eats
Homemade Garlic Herb Salt | Good Life Eats
Homemade Southwestern Pork Rub | Good Life Eats
Homemade BBQ Chicken Rub | Good Life Eats
Pantry Treats
Personalize some of your favorite snacks such as granola and fruit and nut bars by making them from scratch. Purchase ingredients such as rolled oats, dried fruits, and nuts in bulk to cut cost.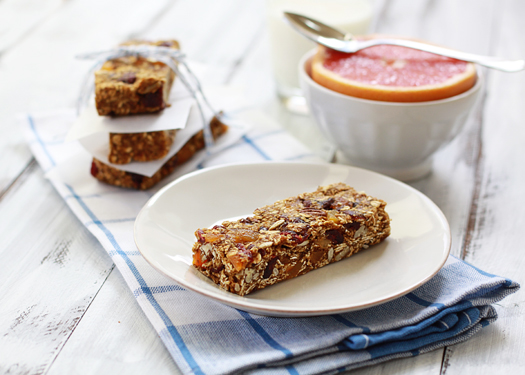 Fruit and Nut Crisps | Simple Bites
Granola Bars | GoodLife Eats
Pumpkin Granola Bars | Good Life Eats
Marshmallows | GoodLife Eats
Whole Wheat Graham Crackers | Deliciously Organic
How do you cut costs so you can still eat WELL while spending LESS?