Bring your game-day party home with this handy Homegating Party Guide, brought to you by EVITE® and Dr Pepper.
Logan is incredibly into football this year. More excited about the games than I've ever seen him in the past. He plays football at recess. Tosses the football around with friends or any willing grown up after school. And loves watching any game that he can catch on TV.
I know he would be thrilled if we had a few other families and friends over to watch a game. I've attended my fair share of football games or parties thrown by friends, but I've never actually hosted one myself, which makes EVITE's Homegating Party Guide super helpful for me.
Homegating Party Food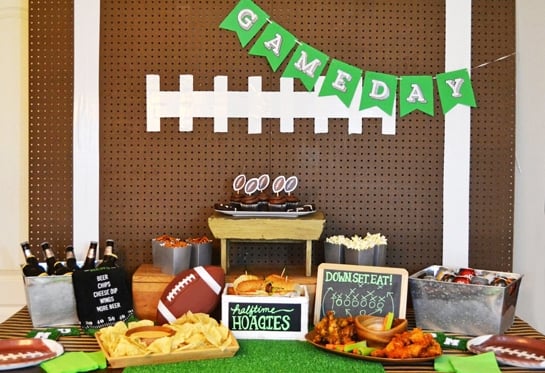 Of course, I'm all about the food, so I love EVITE's suggestions for Homegating Party Food. What could be better than a spread of wings, subs, chips, and dips? EVITE has some great ideas for keeping it tasty, yet simple.
Instead of preparing all of the subs in advance, EVITE suggests setting up a sandwich bar with sliced rolls, cold cuts, cheese slices, lettuce and tomato slices along with bowls of mustard, mayo and relish.
That is perfect when kiddos, like Logan, involved. Guests can assemble their sandwiches with exactly what they want. No one wants to predict what a bunch of 10 year old football fanatics want on their sandwich!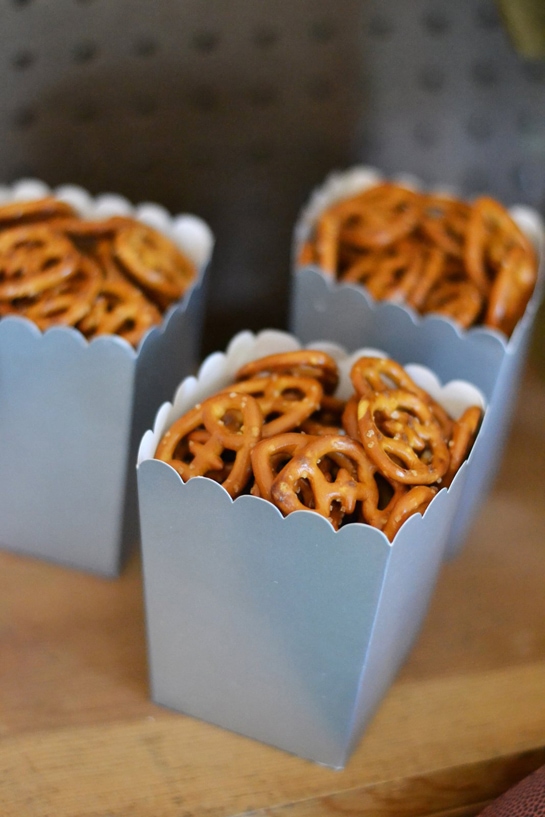 For snacks, EVITE suggests that you fill popcorn boxes with pretzels and chips. Rather than having a big bowl of snacks that guests have to transfer to their plates, snack boxes are ready to go in individual portions. I love this idea because it will keep sticky, little hands out of the snack bowl!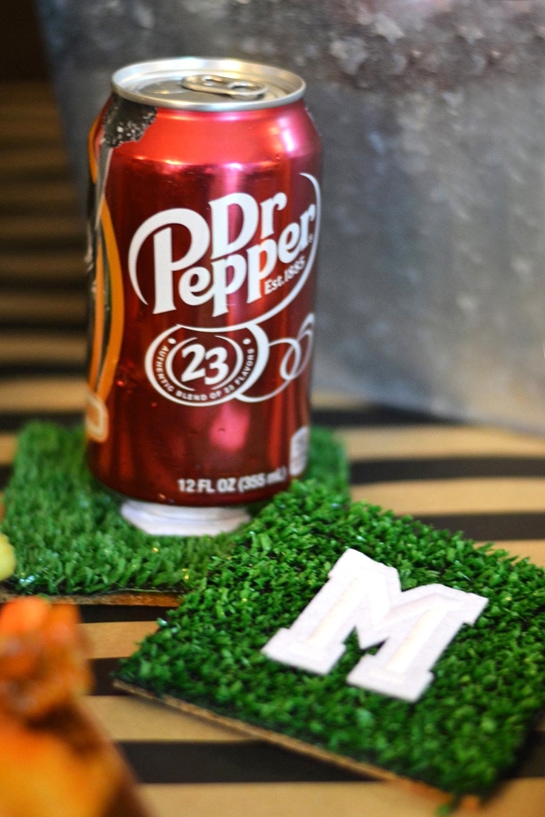 One of my favorite tips: When you are entertaining a big crowd, put your beverages, like Dr Pepper, in an ice tub. Years ago I bought a large, metal galvanized steel tub just for this purpose. It keeps the drinks easy to find, all in one place, and cold. Plus, it looks super cool!
Homegating Party Invitations
EVITE, of course, has some great free invitations for your next Homegating Party. Check out this free EVITE invitation and browse the Sports and Leagues invitation gallery

For more Homegating Party Tips and great photos, head over to EVITE and check out their handy guide!
Disclosure: This is a sponsored post on behalf of EVITE in collaboration with Dr Pepper. All opinions are 100% my own.