Hosting a cheese tasting party is so much fun! It's a great alternative to a dinner party if you're looking to do something a little different that still involves food but not worry about cooking and it's also a great excuse to eat cheese (YUM).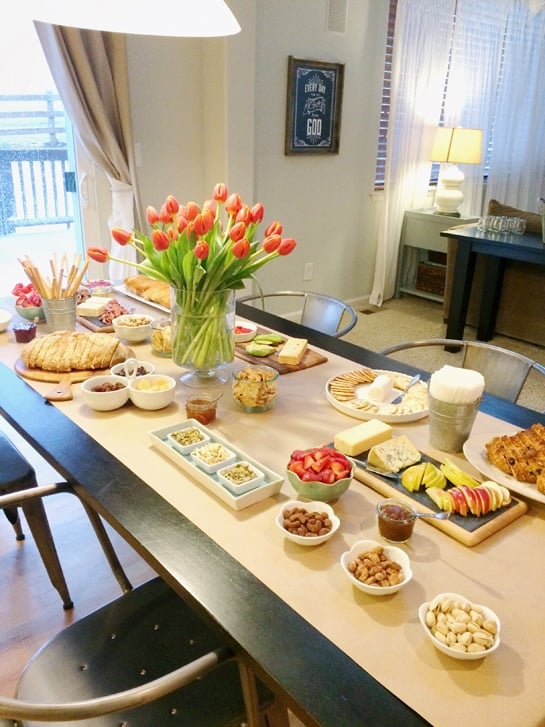 I've had a couple of cheese tasting parties this year with a group of friends and they are always a huge hit, so I thought I'd share a few pictures from the party as well as some of our cheese pairings and tips for you to plan your own party.
Cheese Pairings
If pairing foods is new or challenging for you, I highly recommend the book The Flavor Bible. You can look almost any ingredient up for a list of suggested pairings, rated based on how strongly they pair.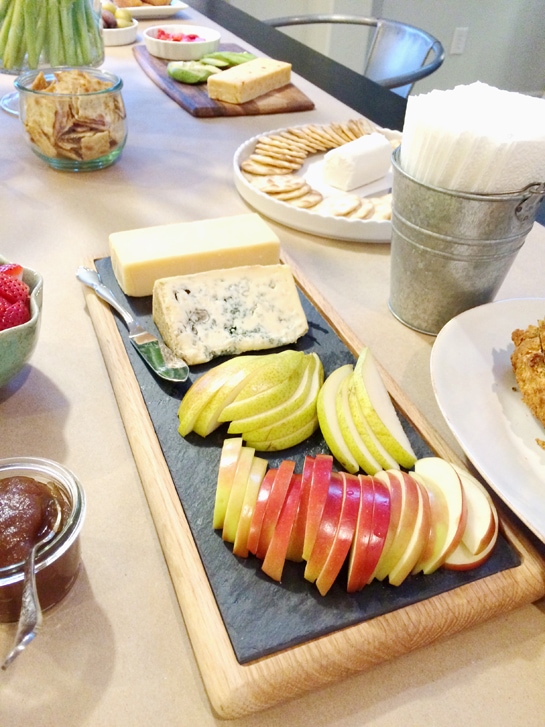 Blue Cheese – The first time I picked up some blue from our grocery store. I wish I remembered the exact variety because everyone loved it. The second time I purchased a big block from Costco. Blue cheese paired great with thinly sliced apple and pear.
Honey Goat Cheese – We enjoyed this with prosciutto and cantaloupe. So good!
Horseradish Cheddar – I wasn't sure what to pair with this one, so I looked up some suggestions in The Flavor Bible for horseradish. I ended up serving it with thinly sliced pastrami and roast beef and these Easy Pickled Red Onions.
Mini Fresh Mozzarella Balls – Who doesn't love the combo of tomatoes, basil and mozzarella? I purchased some oven roasted tomatoes in olive oil and had that served up alongside some fresh thinly sliced basil.
Sharp White Cheddar – I served this on the same platter as the blue cheese because it also paired well with thinly sliced apples and pears. It also tasted great on bread with a little bit of apple butter.
Other Accompaniments
Guests brought all kinds of bread and crackers to go with all of the above. We wanted to enjoy eating our cheeses but for it to also feel like a meal with everyone leaving satisfied.
In addition to that, little bowls of things like nuts and seeds, dark chocolate, marinated olives, dried fruits, and apple butter.
Drinks
I prepared a bunch of infused waters to keep us hydrated as well as to serve as palate cleansers from all the cheese. Infused water is super simple to prepare. Just fill up a large pitcher with your desired infusions (see my ideas below) and water. Then let it chill for 4-6 hours before serving.
Citrus Infused Water – slices of lemon, orange, and grapefruit
Lime Mint Infused Water – a few springs of fresh mint and lime slices
Strawberry Basil Infused Water – sliced strawberries and a few springs of fresh basil
My guests brought a bottle of their favorite wine to enjoy with all of the cheese and accompaniment samplings that I served.
When I'm hosting a party, I don't want anyone to worry about having to keep track of their glass or running out of the essentials like plates and napkins. I set all of the glasses, drinks, plates, and napkins aside separately from the food to keep the room flowing well and so guests could easily find what they need.
When thinking about the needs of your guests, one great thing to keep in mind is how everyone will keep track of their glass. No one wants to misplace their glass. As the hostess, it makes my life (and the clean up afterwards) a little bit easier when everyone can use fewer glasses and keep track of them throughout the night.
My friends at Evite have put together a super easy, cute tutorial for DIY Wine Cork Charms with Cavit Wine to help solve that problem!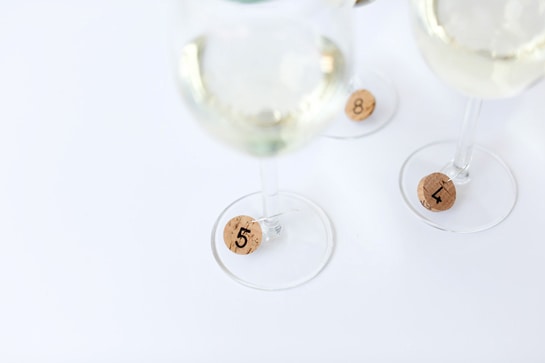 My goal when I have a group of friends over for a get together is to enjoy each others company while we're eating some delicious food.
With a few simple steps you can have these super cute DIY Wine Cork Charms to help you keep your glasses from getting mixed up at your next party and focus on what you really want to do – laughing and enjoying good conversation with your friends while you eat!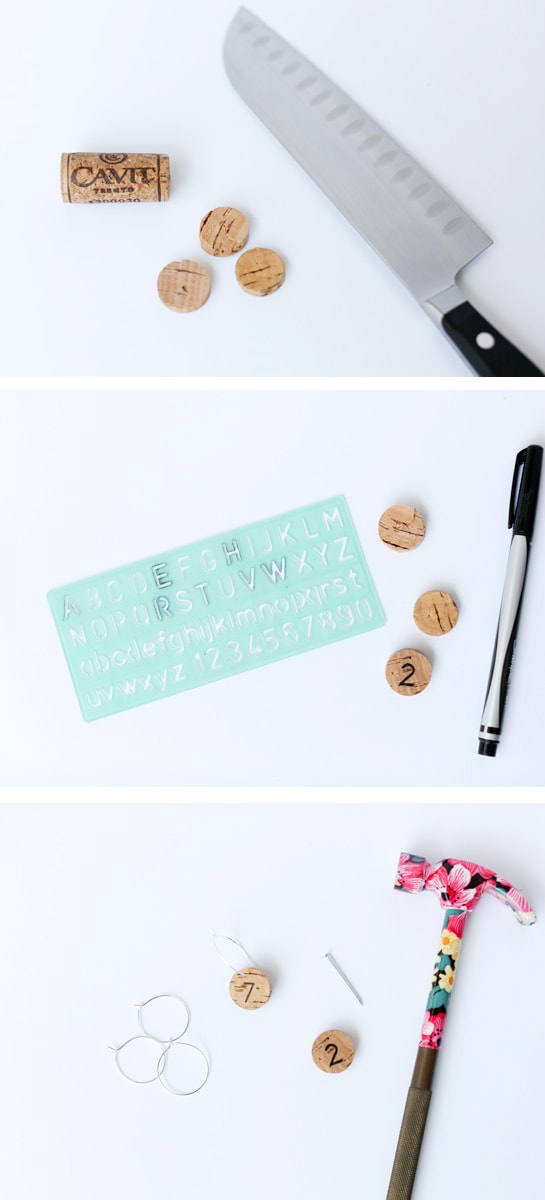 Not only are these DIY Wine Cork Charms are perfectly useful for your next Cheese Tasting Party, but they're a fun and simple craft for your guests to make together before you get the party started.
If you're serving wine at your Cheese Tasting Party there will surely be plenty of corks for everyone to make a few which provides a fun souvineer of sorts for your guests to take home when the night is over.
For the simple step-by-step instructions to make these charms, head over to Evite.
This post is sponsored by Evite and Cavit. All opinions are my own.