This recipe for Rosemary Cheese Bites is written by Carrie of La Pomme de Portland. Welcome, Carrie!
When you live in a climate that could be comparable to the rain forests of the Amazon…minus the heat…and well, minus the sun…you get used to the rain.
You get used to you and everything around you being a bit damp. The lawn a bit soggy. The flower beds a bit squishy. You can't worry about a fine mist touching down lightly on your hair. You don't bother with an umbrella unless there's a downpour.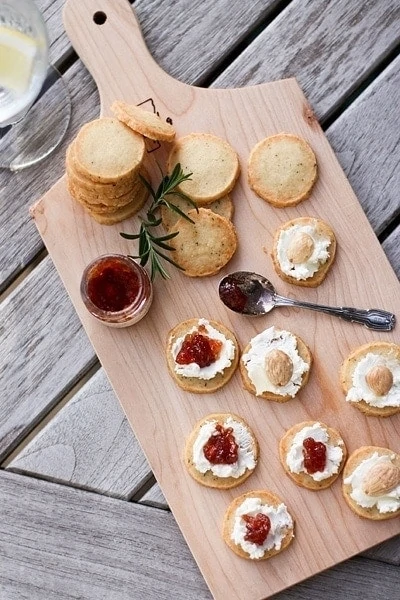 And even if there is a downpour, you still won't pick your children up from the bus stop no matter how much they complain. "Use your umbrella," you say matter-of-factly to them. "You live in Oregon." Of course they don't and arrive home after the 5 minute walk…drenched.
And you know that no matter what the calendar says or what the weather is like in the rest of the world, it will rain here the second weekend of June. The date of your city's annual Rose Festival parade. And you know that the rain will continue until after the Fourth of July because, as everyone knows, summer never really starts here until the fifth of July.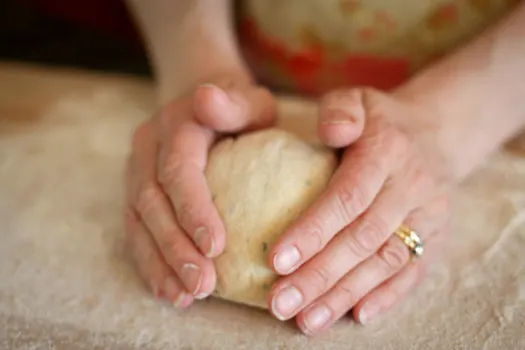 But somehow, despite the rain, the days are longer. The sky a little brighter. The school year is coming to an end. The homework and activity wheels are winding down.
And the chorus of birds wake you now at five a.m. instead of seven. There are petunias in your window boxes. Your toes are painted pink and you wear your sandals without worrying about getting your feet wet.
All of these signs of summer give you pause to think of your friends. Those incredible women you are fortunate enough to have in your life. Those friends whom you haven't seen much of throughout the cold, rainy season and the frantic pace of the school year.
Making this recipe for Rosemary Cheese Bites
And you think, "Yes, I'll gather them together. Maybe on a Sunday afternoon. I'll serve them little rosemary cheese bites with a dollop of goat cheese…topped with a Marcona almond and a drop of honey or maybe a scoop of pepper jelly.
There will be a bowl of fresh, luscious strawberries. A little plate of dark chocolate caramels with sea salt. And glasses of sparkling water complete with a slice of lemon."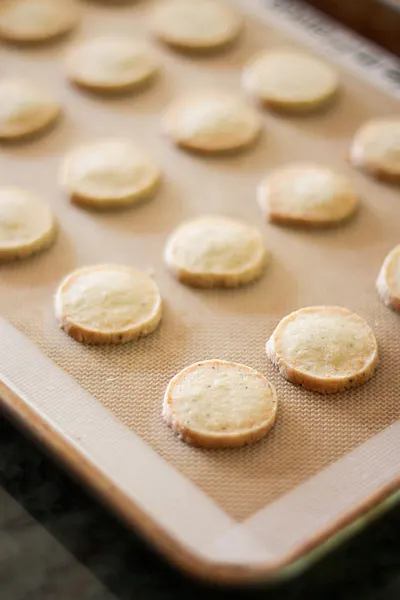 The menu won't be extensive but it will be enough. Enough to tell them thank you. Thank you for all they add to your life. Their generosity and support with which you could not do without. And huddled there under the deck umbrella, you'll smile to yourself, grateful you could do this…for them.
What would you serve to your friends as a small way to say thank you?
Related: How to Plan a Cheese Tasting Party
Get More Recipes via Email
Did you love this recipe? Sign up to receive Good Life Eats Email Updates and never miss another recipe!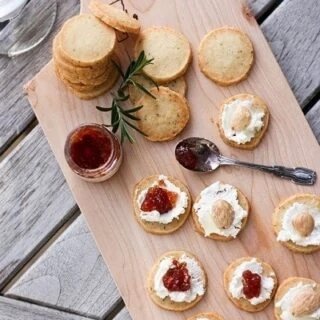 Rosemary Cheese Bites
Homemade rosemary cheese crackers are the perfect accompaniment to your cheese tasting party!
Ingredients
2 1/2 c all-purpose flour
2 tsp minced, fresh rosemary
1 tsp salt
1/2 tsp white pepper or freshly ground black pepper
2 sticks, unsalted butter, cold, cut into cubes
1 c gruyere cheese, grated
1 c parmesan cheese, grated
Instructions
In a medium bowl, combine your flour, rosemary, salt, and pepper. Set aside.
Then in the bowl of a food processor, add your butter and your cheeses. Process a few times or until the mixture comes together and starts to form little pea-sized chunks.
Pour in your flour mixture and process again until the ingredients come together and start to look like a coarse meal.
Turn out the whole mixture onto a lightly floured surface and use your hands to bring it all together to form a ball. Divide the ball into two sections. Carefully, roll each section out to form a log about 1 1/2 inches in diameter and about 9-10 inches long. Wrap in plastic wrap and refrigerate for at least 30 minutes or up to a day. Even better, bake one batch now and freeze the other batch of dough for up to 6 months and save for another day.
Preheat your oven to 350 degrees while your dough is chilling.
Once properly chilled, take your log of dough and slice into 1/4 inch rounds. Place on cookie sheets lined with parchment paper or a silpat liner and bake for 14-16 minutes.
While the crackers are baking, you can let your imagination go wild with topping ideas. Of course, these crackers are delicious plain but since you really want to thank your friends for being such amazing people why not jazz them up a bit?
Notes
Inspired by Ina, Dorie, Martha and Victoria
Topping Ideas
A slathering of goat cheese topped with a Marcona almond and a drop of honey
A slathering of goat cheese topped with a little scoop of pepper jelly or any other jelly you may have on hand and love.
Little slices of cucumber and salami
A slathering of hummus and a slice of cucumber
A bit of jarred marinara sauce and a grilled prawn
Sliced fresh tomatoes and a scoop of caramelized onions
Sliced fresh tomatoes, a drizzle of olive oil and a basil leaf
Recommended Products
As an Amazon Associate and member of other affiliate programs, I earn from qualifying purchases.
Nutrition Information
Yield

36
Serving Size

1
Amount Per Serving
Calories

103
Total Fat

7g
Saturated Fat

4g
Trans Fat

0g
Unsaturated Fat

2g
Cholesterol

20mg
Sodium

144mg
Carbohydrates

7g
Fiber

0g
Sugar

0g
Protein

3g
GoodLifeEats.com offers recipe nutritional information as a courtesy and is an estimate only. This information comes from online calculators. Although GoodLifeEats.com makes every effort to provide accurate information, these figures are only estimates.
---
About the Author: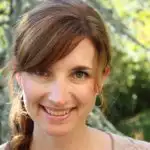 From her hometown of Portland, Oregon, Carrie Minns publishes her weekly musings about the mingling of food, family and life at La Pomme de Portland.
In that creative space, she explores the intersecting of her role as mother of three, her desire to prepare fresh, seasonal food for her family and where all of this takes her as she navigates her way through life.