The following Kitchen Tip is a guest post by Naomi of Bakers Royale. Welcome Naomi!
I have to admit, I have a tendency to be impatient especially when it to chopping, dicing or making a chiffonade of herbs. The food processor is a great shortcut for the first two, but it doesn't works so well on the later.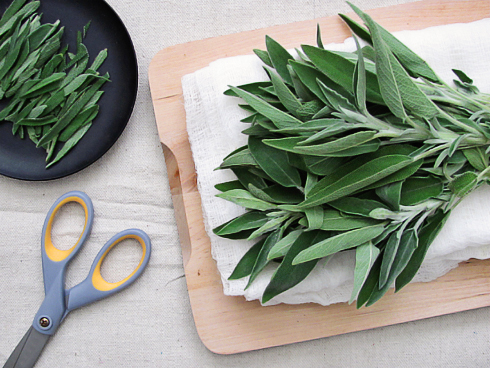 The blade of the food processor tends to tear and mangle the herbs rather than creating the long, thin ribbons associated with chiffonade herbs.
Now of course you can always use a knife, but unless you have Tyler Florence speed with chopping you can achieve a pile of chiffonade herbs in half the time with a pair of scissors.
3 Easy Steps to Quickly Chiffonade Herbs
Wash and pat dry the fresh herbs.
Cut the stems off of the herbs and discard. Then stack the leaves one on top of another.
Roll the stacked herbs vertically and cut length wise to create long thin ribbons.
And you're done!
Thanks, Naomi, for sharing this great tip with us! Now you have me craving fresh herbs. I especially can't wait until it is warm enough to plant some basil in the backyard!
Delicious Recipes Featuring Fresh Herbs
---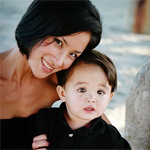 Naomi Robinson, wife and mother of one, blogs at Baker's Royale where she shares her baking creations, what inspires her and anything drool-worthy enough to repeat over and over.
Without formal training in the art of baking, She's armed herself with an abundant reserve of passion and determination for baking and creating. Naomi lives by the motto: you don't have to be the best—you just have to be your best.
You can also find Naomi on Facebook and Twitter.