Let me tell you about my friend Allison. She has been through incredible trials. She is a wonderful mom who has raised 3 amazing girls all on her own. And she has handled it all with grace. Allison is the kind of person that people look at and can't help but admire. She is kind and thoughtful.
When I backed into her car (in my driveway!) last year, she apologized to me. As if that was somehow her fault. When we traveled to Colorado to house hunt, she added my 2 kids to her 3 for the weekend. And did it gladly.
She talked tv, blogging and photography with me. Tasted recipes. Guest posted. Bounced ideas for inspiration. Took her girls to story time at the library nearly every Monday with Madeline and me.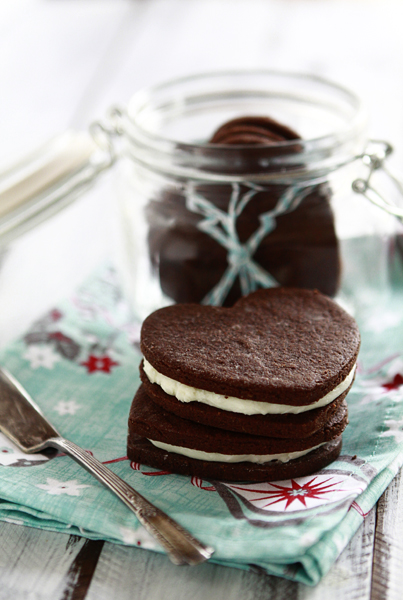 We are television and book nerds together. We are friends. And when we moved away she offered to take our family pictures as a parting gift. For free. Even when I asked her if I could pay her.
Today I'm sharing a recipe for Chocolate Orange Cut Out Cookies with you. Because what better thing to share with good friends than a plate of cookies? Even if we have to do it virtually.
These tasty chocolate orange cookies are stuffed with a creamy orange filling for a mouth watering Chocolate Orange Sandwich Cookie. Cut them out in any shape you desire for whatever holiday is on the calender at the moment.
But these aren't just any cookies. I think you'll want to take a closer look.
These Chocolate Orange Cut Out Cookies come with an extra special message from Allison's boyfriend Dan.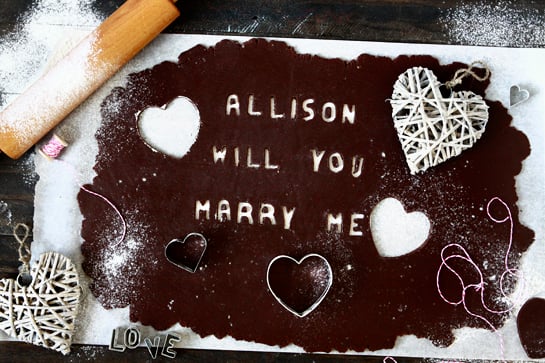 Yep. You read that right!
Don't forget to BREATHE, Allison!
Or in Dan's own words…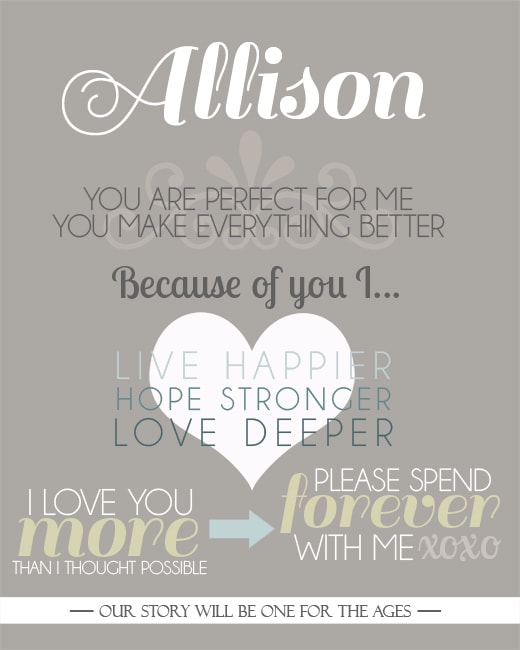 Someone want to pass Allison a tissue? I'm sure she needs one right about now.
If you haven't already forgotten that there is a recipe for Chocolate Orange Sandwich Cookies in this post, here it is.