I have been wanting Madeline to be Princess Leia from Star Wars for Halloween for the past couple of years because she has the PERFECT hair. Long, brown, and thick. Now her hair is about down to the waist of her pants and perfect for the Leia style buns.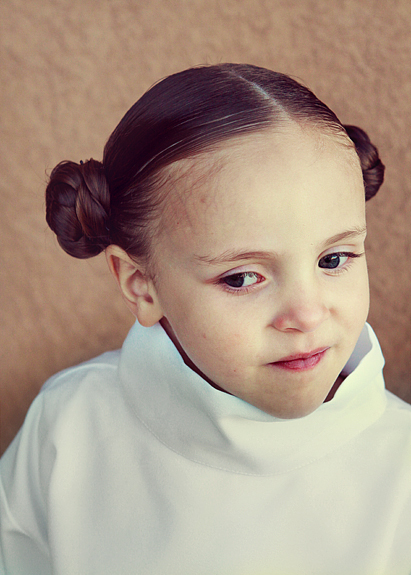 I found this adorable Princess Leia Dress on Etsy. For girls without long, thick hair the seller offers a head piece with the Leia buns.
She got lots of comments on how cute she was and how great her hair looked. I must say, I was pretty proud of how the whole thing turned out myself. Now that Halloween is over, I'm ready to get her hair trimmed a couple of inches. As beautiful as her hair is, it is a ton of work and requires so much attention or else it can easily turn into a big mess.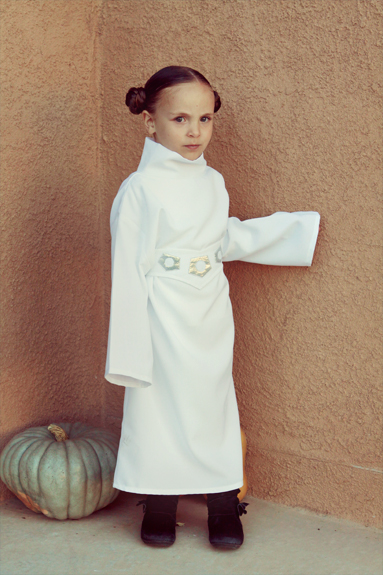 We taught Madeline to say "Help me Obi-Wan Kanobi. You're my only hope." throughout the night and it was really cute!
I really, really wanted Logan to be Luke Skywalker, so he and Madeline could go as a matching pair, but he had his own ideas this year. He wanted to be a Japanese Ninja after doing a report on Japan for International Children's day at school.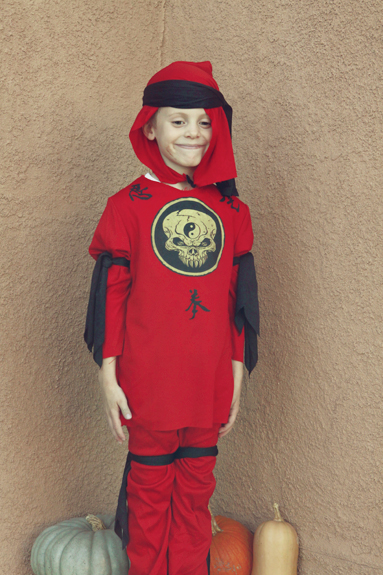 This was the closest costume that I could find that he approved of. I don't even know if those are Japanese characters or not, but he didn't mind. He made a really cute Ninja and had plenty of energy for his Ninja moves.
We had a fun Halloween this year! Next year I want to get my act together and dress up with the kids.
Did you have a fun Halloween this year? Do you dress up?