Thanksgiving Preparation Tips for a Stress-Free Turkey Day
Thanksgiving preparation is a big job. Two weeks might seem like plenty of time. Enough time that you might consider putting off any preparation until next week or the week after. But by doing a little bit each week leading up to the big day, you can have a smooth-sailing Thanksgiving, no last minute craziness and lots of fun family time.
I thought I would share my Thanksgiving Preparation Schedule with you today. I've hosted Thanksgiving four years in a row at my house. Though in 2010 we ate at my dad's house, I was still the one mainly in charge of the menu, ingredient shopping, and cooking.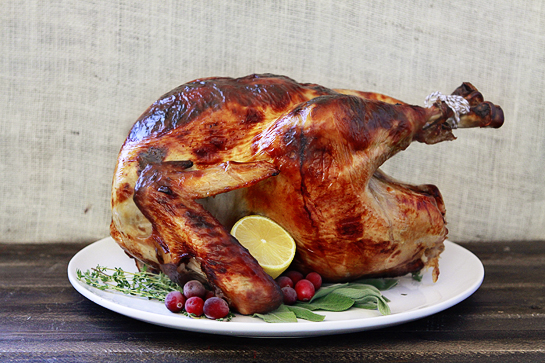 How To Roast a Moist, Flavorful Turkey
Most of the items on this Thanksgiving Preparation Schedule assume that you will be hosting or at least in charge of the Thanksgiving meal. Keep in mind that this list is not all-inclusive. I am focusing on the food preparation aspect of Thanksgiving. I am not including tasks such as table arrangements, place settings, etc.
General Thanksgiving Planning
Host or Guest?: Ideally this is done months in advance.
Sort out the guest list. Do you know who and how many are planning on attending?
Will you be hosting or will you be a guest this year? If you will be a guest: find out if your host is planning on preparing the whole meal or requesting dishes to be brought in, potluck style.
If you haven't already, make sure your travel arrangements are in order if you will be away from home.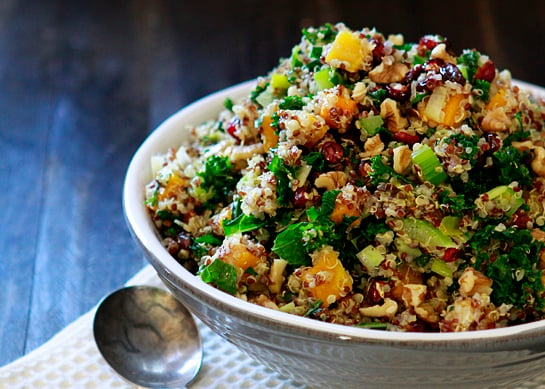 Butternut Squash and Kale Quinoa Stuffing
Thanksgiving Day Menu
Menu Planning
I like to start menu planning 3 weeks ahead of time when I'm hosting Thanksgiving.
Start with sorting out the recipes for your "must haves," and your family's traditional dishes.
After you've decided on the dishes you know you will have (your favorite rolls, your family's pecan pie, etc.), start thinking about what's missing. Do you need more sides? Appetizers? Drinks? Bread? Filling in the gaps is a great opportunity to introduce a few new dishes.
Need ideas? Check out my Thanksgiving Recipe and Planning Guide.
Test any new recipes in advance to avoid blunders on the big day.
Make a Thanksgiving Recipe Binder or Folder
Print off all of the recipe you plan to use. Punch holes in the sheets and place them in a binder or folder with brackets. Label that folder "THANKSGIVING RECIPES." This will make every year from here on out much easier.
Take Inventory
Take stock of your freezer and pantry. Make a list of items you are out of or running low on. Purchase non-perishable essentials. The earlier the better, so you can avoid sold-out merchandise, crowded grocery stores and last minute shopping trips. Shop with a list to avoid overspending and purchasing unnecessary items.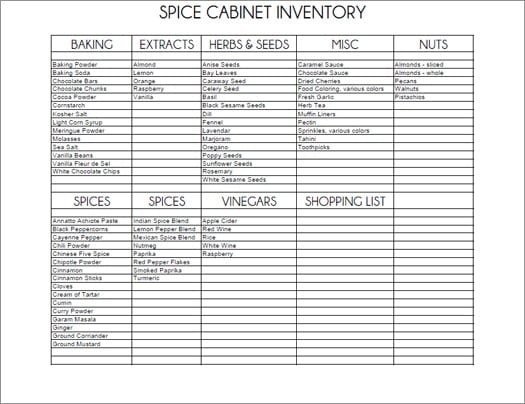 Download and print the above Spice Cabinet Checklist. Keep a list on hand of items you are running low on or out of and shop the sales and ads leading up to Thanksgiving to get the best prices on the items you need.
2+ Weeks Before Thanksgiving
Order or purchase a turkey. Store it in the freezer if you bring it home earlier than 4-5 days before Thanksgiving.
Make requests or assignments to your guests (if you want people to bring food). Give them plenty of time to prepare for their dish and/or find a new recipe to share.
Plan entertainment options (or delegate this to someone else). Do you like to plan games on Turkey Day? Do you like to attend a movie together as a family? Are there younger children that might need something to keep busy with while the adults prepare the food?
2 – 5 Days Before
Prepare any items that can be made in advance and stored in the freezer. Such items might include: Pie Crusts, Toasted day old bread for stuffing, or Browned sausage for stuffing.
Thaw your turkey in the fridge if you've purchased a frozen turkey. You might need a full five days depending on the size of your turkey. Store it in a large plastic bag to catch any leaks. If you have ordered a fresh turkey, pick it up 2-3 days prior to Thanksgiving.
Prep work is essential for a simpler Thanksgiving. Chop onions, celery, carrots, and any small items that are part of a larger task and store them in individual containers or small Ziploc bags.
Cook or assemble anything in advance that stores well in the fridge for a day or two.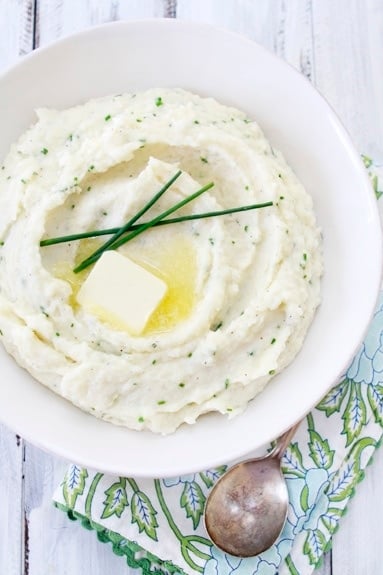 Side Dish Recipes to Try:.
The Day Before
Turkey Preparation
Make sure the turkey is on its way to being defrosting. Prepare and soak in a turkey brine if you will prepare your turkey that way.
Bake Pies
Pies are great made the day before. Pumpkin Pie stores well in the fridge and Pecan Pies can be stored at room temperature, covered with plastic wrap. (Bring any chilled pies to room temperature before serving on Thanksgiving day.)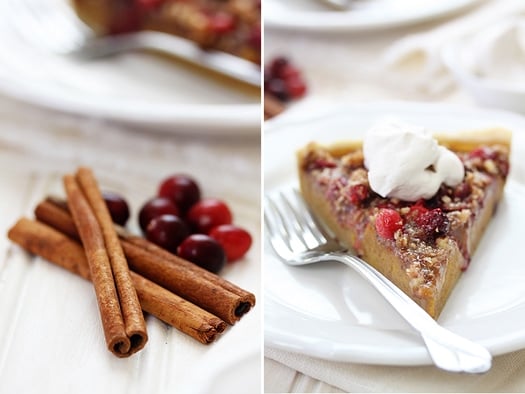 Dessert Recipes to Try:
Plan Your Schedule
What time will you be eating? Allow enough time for the turkey to roast. Decide when you will begin what dishes that you've saved to prepare the day of or when items like pre-assembled casseroles will need to go in the oven to be reheated.
I find it helpful to write down a list of the items needing to be prepared or reheated  and what time that task needs to be talked to keep me calm and organized in the kitchen.
Clean Your House
It is so much easier to tackle a big day in the kitchen when it starts out clean. Ask for help or delegate this to someone else.
Thanksgiving Day
Prepare and Roast the Turkey
The turkey is what takes the longest. Allow enough time for the turkey to roast and rest before dinnertime. Need timing guidelines? Check out my Turkey Roasting Tips.
Side Dishes
Prepare or reheat any side dishes according to your schedule. Utilize toaster ovens and crock-pots to help reheat pre-assembled dishes to so you can free up oven space. Bring any chilled pies to room temperature before serving them.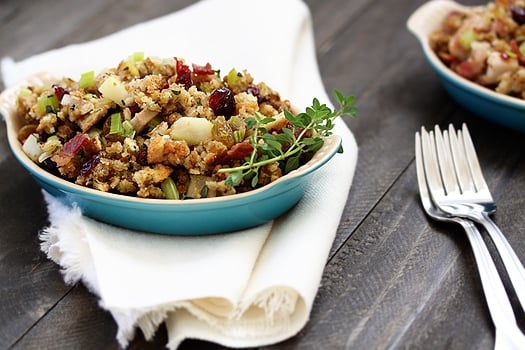 Make Sure Kids are Entertained
If small children are present, have something to for them to do so they don't get in the way (ideally you should again delegate that to someone else if you are in charge of the meal preparation). Be sure it is an activity that won't create extra mess.
Set the Table
This is a task that is easily delegated to someone else. Assign someone else the morning of to be in charge of setting the table when the time comes.
Clean As You Go

The mess is so much less overwhelming if you wash dishes and/or run the dishwasher throughout the day. If you have extra hands, it is helpful if one or two people are assigned what I call "damage control duty."
Enjoy your family!
Yes, it's important for the food prep and meal to go well. We all want that, but what really matters is family. Express your thankfulness and have a good time!
What tips do you have to make Thanksgiving meal prep as stress-free as possible?