Thanksgiving is less than a week away, but here is still time to get organized for the big feast and prepare for the final holiday countdown.
I've pulled together my favorite tips and tricks for a delicious meal and a stress free holiday along with a collection of delicious recipes for your Thanksgiving Table.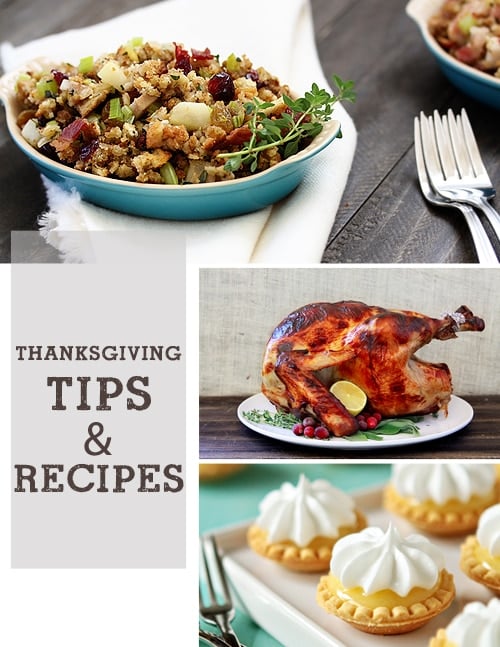 Tips for Preparing the Big Feast
With these tips and guides, you have everything you need to prepare your feast and host your best Thanksgiving meal! A little advance preparation and planning go a long way towards having a relaxing, enjoyable holiday with your family and friends.
Don't forget to feed yourself during the day. I often get caught up in cooking and forget to eat lunch or a snack. I think smelling the food and preparing it all day long fakes out my body into not feeling hungry. Mini Babybel cheeses are a great, simple snack to grab. Here are some more appetizers and snacks.
How to Roast a Perfect Turkey | Good Life Eats
How to Make Gravy With No Lumps | Good Life Eats
Tips For a Stress Free Turkey Day | Good Life Eats
Tips for Welcoming Vegetarians to the Holiday Table | Simple Bites
Thanksgiving Recipe & Planning Guide | Good Life Eats
Dinner Recipes
My Thanksgiving Recipe & Planning Guide includes all of my favorite Thanksgiving Recipes here on Good Life Eats – everything you need for a delicious meal! Here are a few more recipes that caught my eye and look too delicious to miss!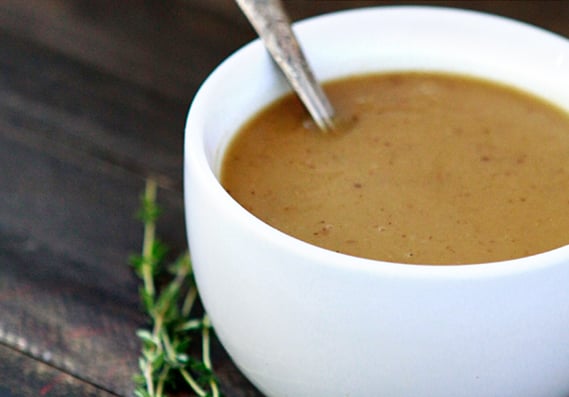 Homemade Stovetop Stuffing | Kitchen Simplicity
Greek Yogurt Mashed Potatoes | Good Life Eats
Brown Sugar Bacon Brussels Sprouts | Savory Simple
Coconut Pecan Slow Cooker Sweet Potatoes | Simple Bites
Slow Cooker Cranberry Pear Sauce | One Hungry Mama
Gluten Free Cranberry Cornbread Muffins | Family Fresh Cooking
Turkey Roulade with Sausage Stuffing | Not Without Salt
Dessert Recipes
I know you are already preparing a feast, but there's always room for dessert! Whether you are planning to stick to tradition with pie or are looking for something a little simpler, like pudding, these recipes have you covered.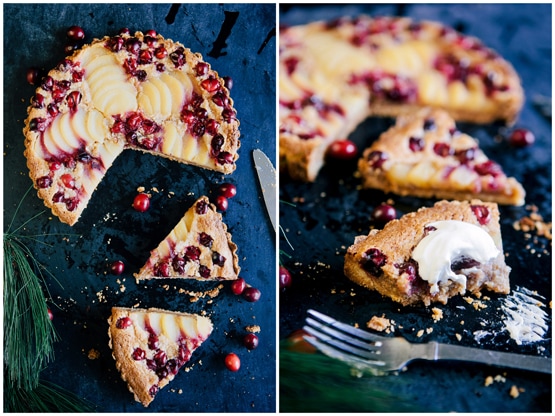 photo credit: Some the Wiser
Cranberry Pear Tart | Some the Wiser
Easy Pumpkin Pudding | Good Life Eats
Mini Lemon Meringue Pies | My Baking Addiction
Thanksgiving Pie Tarts | Savory Simple
Cider Caramel Apple Pie | Honey & Jam
Vanilla Praline Pumpkin Pie | Kitchen Treaty
What is your favorite part of the Thanksgiving Meal?
I am an official brand advocate for Bel Brands in 2013. While I receive compensation for participation as a brand advocate, opinions are my own.