I am so excited to share this fantastic resource with you – a free Thanksgiving ebook! 64 pages of Thanksgiving goodness. From planning, to recipes, to decorating and fun activities this book has it all. There's even a chapter with loads of printables to help keep you organized. The ebook contains valuable information for anyone, but especially those who might be hosting their first Thanksgiving dinner. There really is a lot to do to prepare, but with a few tools and some organization it isn't anything that you can't handle.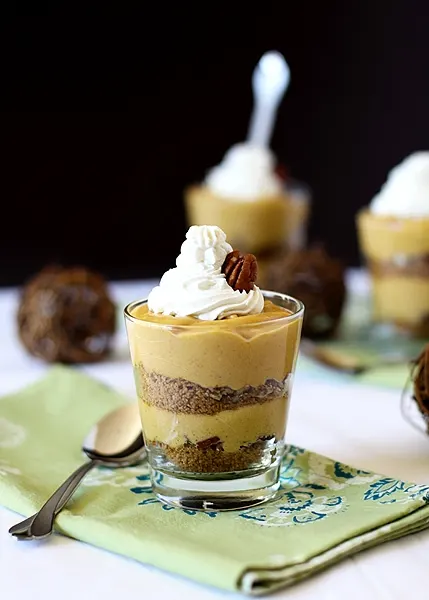 I've contributed my Pumpkin Cheesecake Pots to the ebook. It's an incredibly simple, though delicious and beautifully presented alternative to a Pumpkin Pie. The great thing about this recipe is that it's no bake. Thanksgiving is always pretty hectic with the rotating of dishes in and out of the oven and trying to time everything just right. You won't have to worry about that with this recipe. You can make it several hours ahead and keep it in the fridge.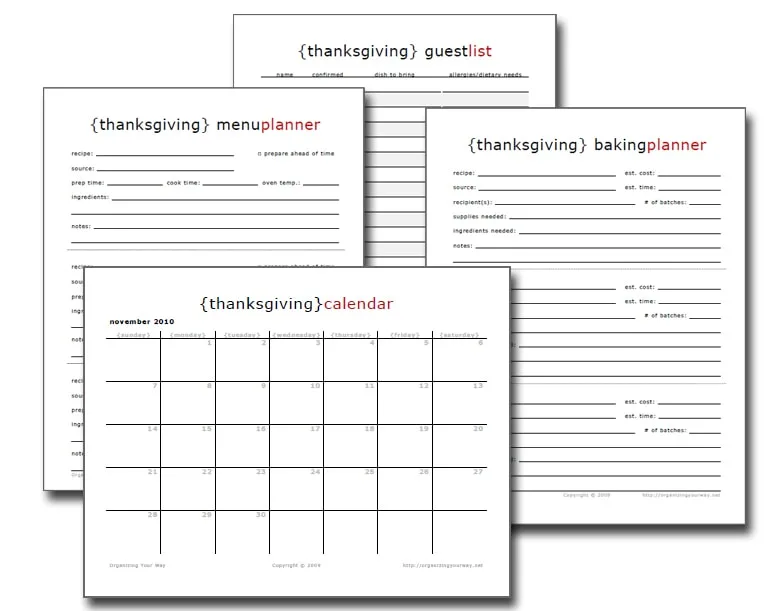 Kudos to Mandi from Life…Your Way for putting together this ebook and finding bloggers with valuable content to share with all of us. 15 bloggers…64 pages…that's just incredible! This will truly be an incredible resource, especially if you find yourself hosting Thanksgiving dinner for the first time and are just a bit nervous about the whole ordeal. If you would like even more recipe ideas, check out my 2009 Thanksgiving Menu.
The FREE Planning pages include topics such as:
visit Life…Your Way if you just want to download the printables
Baking Planner
Budget Worksheet
Calendar
Decor Inventory
Family Traditions
Guest List
Master To-Do List
Menu Planner
Recipes List
Shopping List
Black Friday Shopping List
If the preview above isn't working, click here to download your copy!