And so it begins. It's November now. Let the Holiday cooking, baking, and of course EATING commence. I don't know about you, but I always end up eating more than I need to. The food just tastes so darn good that I keep eating out of the pure enjoyment of the flavors. Forget actually being hungry. But that doesn't mean we can aim for a healthier holiday this year while still enjoying all the delicious food!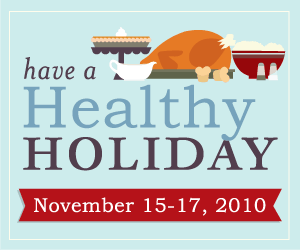 This year I'm teaming up with a few other bloggers to bring you an online event promoting healthy holiday eating. We'll be sharing recipes, chatting all things holiday food during a Twitter party, and having link-ups!
The Event: Have a Healthy Holiday
The Dates: November 15-17, 2010
The Twitter Party: Wednesday, November 17, 2010 at 9pm EST (RSVP post to come!)
Participating Sites:
With the group linky that we'll be posting during this event, you'll be able to share your favorite recipes for a healthy holiday. Between all those wonderful links that you'll be linking up and this FREE Thanksgiving Planning ebook, you'll be set!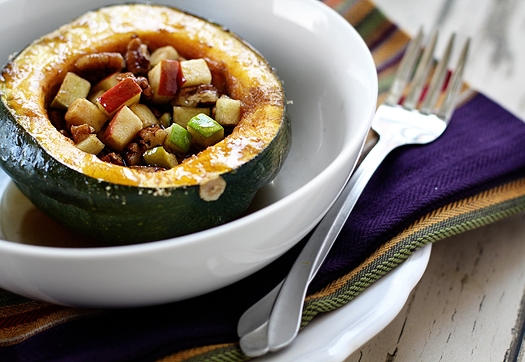 Teaser! Here's a photo of one of the recipes I'll be sharing.
I think this will turn out to be a fun and informative event, and I hope that you'll take the opportunity to participate in it. I know you're all wonderful cooks and bakers and I'd love to see some of your favorite healthy holiday recipes! Im the meantime, you might like browsing my Thanksgiving Recipes and my Fall Recipes to get some ideas for your Thanksgiving table this year.