I have something really fun and exciting to share with you! Jamie from My Baking Addiction and I have teamed up to bring you a Holiday Recipe Exchange Series. Each week starting next week through the end of the year we'll be hosting the Recipe Exchange on our blogs.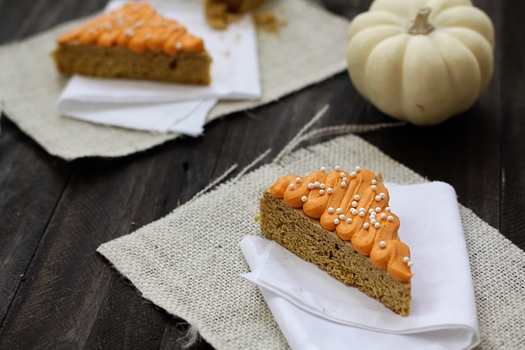 VIRTUAL HOLIDAY RECIPE EXCHANGE
Hosted by Katie and Jamie
Sponsored by Beanilla, Scharffen Berger, Kerrygold Butter, & more!
Additional Info Available Here: Holiday Recipe Exchange Posting & Prize Details

We all love sharing food and trying out new recipes from our friends and families. Through blogs, twitter, and facebook many of us have nurtured new found friendships and become part of a wonderful food blogging family.
We don't often have the opportunity to eat, cook, and share with one another in real life. Instead, let us all come together in our virtual kitchens while we share some of our very best and favorite Holiday recipes.
How can YOU participate?
This is a BLOG CARNIVAL. We need YOU to participate for the event to be successful. We encourage you to participate in the swap itself. Each week, starting November 17th we will host a virtual recipe swap on our blogs. Each week, a new theme, a new sponsor, and a new set of fabulous PRIZES.
That's right! I said PRIZES! With the Blog Carnival Link Up System we are using you'll be able to vote for your favorite recipe that has been submitted to the exchange. At the end of the voting period, the winner will be the participant with the most votes. Keep in mind that you will ONLY be eligible for the prize IF YOU POST IN THE LINK UP. This is not a traditional blog giveaway.
To help us promote the event you can Tweet or Facebook one of the following messages:
Sample Tweet: Join @GoodLifeEats and @BakingAddiction for a Holiday Recipe Swap. See how you can participate (and WIN) here: http://bit.ly/9YCFgA Pls RT
Or any other message you'd like to spread!
Check out the schedule below:
November 17 – Beanilla Vanilla Beans: and recipe featuring VANILLA
November 24 – Kerrygold Butter: any recipe featuring BUTTER
November 22 – Swanson's Broth: STUFFING recipes
December 1 – Scharffen Berger Chocolate: any recipe featuring CHOCOLATE
December 8 – Scharffen Berger Chocolate: any recipe featuring CHOCOLATE
December 13 – Le Creuset: Family Favorite COMFORT FOODS
December 15 – Kerrygold Butter: any recipe featuring BUTTER
December 22 – TBA
December 29 – TBA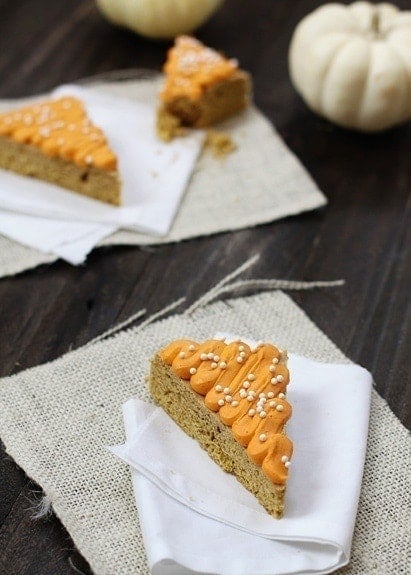 We hope you'll participate! To kick things off, Jamie and I have each made a recipe from one another's blog to share with you. I've taken Jamie's post on Sugar Cookie Bars and given them a few seasonal tweaks. I bring you: Pumpkin Spice Sugar Cookie Bars!
These were such a fun cookie bar to make and eat. The whole family loved them and are already asking when we can make them again. So much easier than rolling out sugar cookie cut out dough!
This event has closed. Check out all of the recipes that I shared during the Holiday Recipe Exchange below:
Holiday Recipe Exchange
Here are all of the recipes that I shared as a part of the Virtual Holiday Recipe Exchange in 2010 and 2011