I'm personally a bit thrilled and freaked out that the holiday season is literally just around the corner. Weren't we just talking about Picnics and Back to School Snacks? My days as mom sure feel long, but the weeks and months always seem to fly by.
And here we are, with the start of the holiday season quickly creeping up on us. If you have been following GoodLife Eats for a while, you may remember the Holiday Recipe Exchange that Jamie and I organized last year with many of our favorite brands.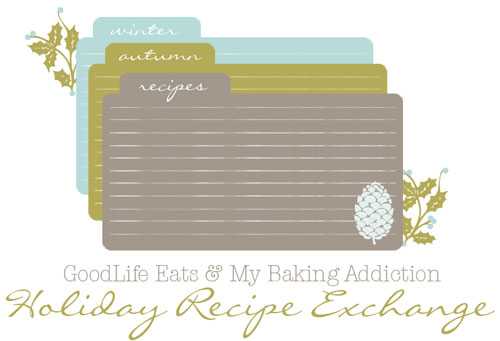 2011 Schedule: Holiday Recipe Exchange Rules 2011
We had so much fun creating recipes, hosting product giveaways and browsing through your entries, for last year's Holiday Recipe Exchange that we just had to do it again. Only this time around it's bigger and better!
This is our chance to give back to our readers and express our appreciation for all the love and support you've given us throughout the year. We hope you'll find the Holiday Recipe Exchange a fun change of pace from the way things usually run around here.
We learned a lot last year through trial and error and hope that we have greatly streamlined the process for the participants. One of the biggest changes is that even if you do not have a blog, you can still participate! We will also be choosing the giveaway winners via a random integer program – so no more bribing your coworkers and family for votes!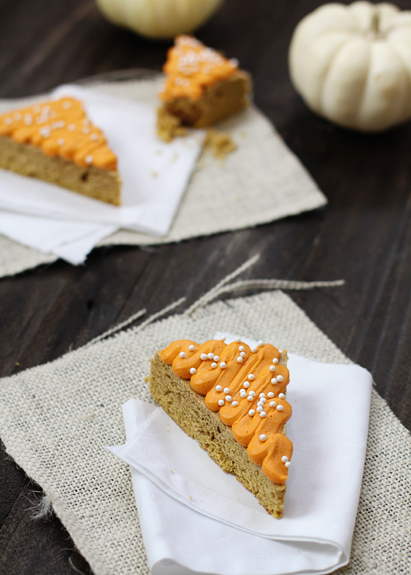 Holiday Recipe Exchange 2010: Pumpkin Sugar Cookie Bars
Jamie and I started working on this project in July – yes, July – and are thrilled to let you know that we have extended the Holiday Recipe exchange to include 12 weeks this year, so we'll be covering a lot of territory – in hopes that everyone will find a category that strikes their fancy.
We've been patting ourselves on the back for the past few weeks with self praise for how organized we are this year. And in case you're that obsessive too, we wanted to go ahead and announce the Holiday Recipe Exchange this week. The first category will post on Monday, October 3rd. The post is sponsored by Scharffen Berger and theme will be – you guessed it! Chocolate.
There is a full schedule of all dates, sponsoring companies and the giveaways that are up for grabs for you to check out, and we are really excited about this project and are thrilled to be working with some of the best companies in the industry.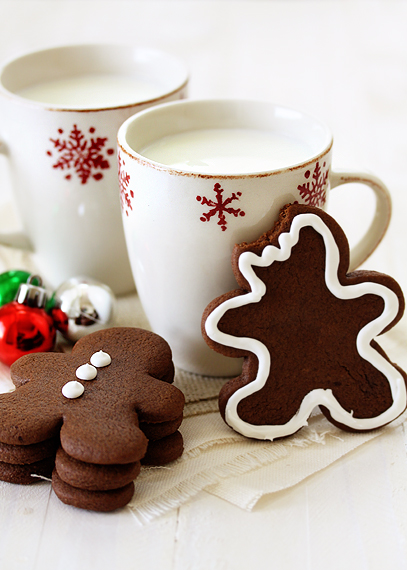 Holiday Recipe Exchange 2010: Chocolate Gingerbread Cookies
We hope you'll browse the schedule, find a topic that appeals to you and participate in Holiday Recipe Exchange. You can participate in every week or just one here and there.
For full rules, eligibility, theme schedule, etc. check out Holiday Recipe Exchange Rules 2011. If you have any questions, feel free to contact me.