Summertime is the perfect season for listening to audiobooks, especially if you're taking a road trip of any length (or, better yet, to distract you from the fact you're NOT on vacation when you are doing the dishes or weeding the garden).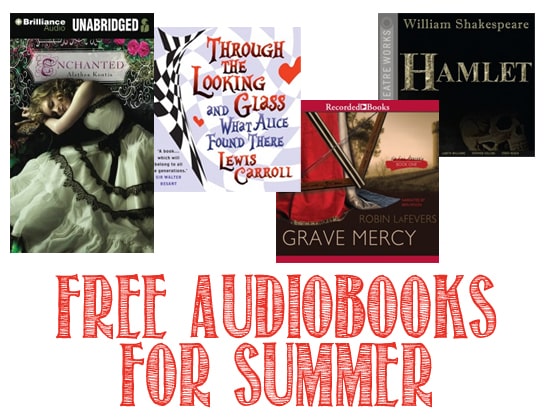 Written by: Janssen Bradshaw of Everyday Reading
But audiobooks can be tricky to come by – they're expensive to purchase, most people don't own many (so you're unlikely to be able to borrow them from a friend), and your library may not have a big collection.
Which is why I love Sync.
It's a program where every week during the summer, they pair a recent YA book with a classic book and make both available for download during that week. For free!
This summer, they have a great line-up. I'm particularly looking forward to the match-ups of Grave Mercy and Hamlet, and Enchanted (which is read by one of my all-time favorite narrators, Katherine Kellgren) and Through the Looking Glass.
Check them out and download the new ones each week – you're sure to find some new favorites. And all without spending a cent.
What audiobooks are you looking forward to?