Super Bowl Party Tips (Recipe: Artichoke-Chile Dip)
Everyone please welcome my friend Jessica. Today she'll be sharing some great tips for a Make-Ahead Super Bowl party plus a recipe for Artichoke-Chile Dip that sounds fabulous.
Football is definitely not my area of expertise, so I appreciate all that Jessica shares here to ensure delicious food without missing any of the game.
---
Hey armchair quarterbacks! This is the big weekend. Not only is it time for the Big Game, but it's time for some great food.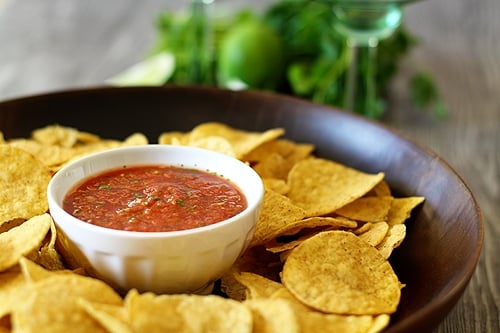 image credit: Katie
Hosting a Game Day Party is a tasty way to spend time with friends and family. But, you'll want to spend time in front of the set, not behind the scenes once the kickoff happens. Follow these easy tips for a make-ahead SuperBowl party and you won't miss a single play.
Plan a Meal of Easy Appetizers.
Rather than mess with main dishes, condiments, and lots of utensils, offer a selection of finger foods that don't require much more than a plate and a napkin. Easy appetizers that lend themselves to this include :
Appetizers are generally easy to prepare ahead of time and stash in the refrigerator. Pop hot apps in the oven right before the guests arrive. Pull the cold ones out and display on a buffet table.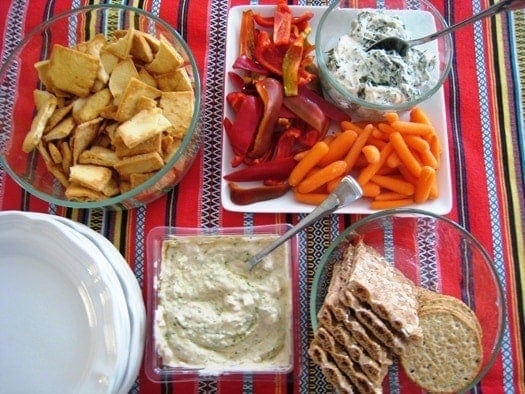 image credit: Jessica
Try this Artichoke-Chile Dip. Green chiles add a little kick to this artichoke dip. Perfect for the day. Not only can you slice the baguette hours before serving, but you can also mix up the dip and store it in the refrigerator until serving time. Brush the bread slices with olive oil and toast them in the oven while the artichoke dip bakes.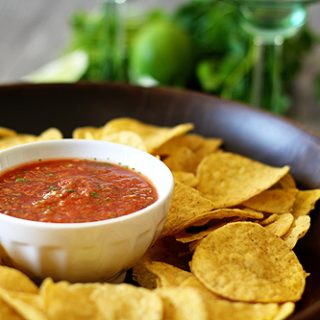 Ingredients:
1/2 cup mayonnaise
1/2 cup finely grated Parmesan cheese
1/2 to 1 can diced green chiles, depending on how spicy you want it.
2 cloves garlic, pressed
1 jar marinated artichoke hearts (I used Cara Mia California style), drained
Sourdough baguette, sliced on the diagonal
Olive oil for brushing
Directions:
In a medium bowl, combine mayonnaise, cheese, green chiles, and garlic. Stir in the artichoke hearts. Spoon the mixture into a small baking dish. Cover and store in the refrigerator until 30 minutes before serving time.
Slice the baguette. If making this dish ahead of time, place the bread slices in a storage bag to prevent them from drying out.
To serve: Preheat oven to 350°. Brush the bread slices with olive oil and lay them out on a tray. Place the artichoke dip and the bread slices in the oven and bake for 20 to 30 minutes. The dip should be bubbling and the bread crisp. Serve immediately.
Prepare the Bar Ahead of Time.
Whether you indulge in alcoholic drinks or prefer Pellegrino and soft drinks, set out glasses, napkins, and bottle openers ahead of time. Slice limes and lemons and store in a covered dish in the refrigerator.
Make sure the freezer is stocked with ice. Invest in a large beverage bucket for a serve-yourself- cooler. Chill sodas, beers, and bottled water in the refrigerator. Shortly before the guests arrive, you can stock the bucket, dump in some ice, and you're good to go.
Make Dessert Fit the Occasion.
Stick with your finger food theme by offering cookies and cupcakes that don't even require a plate. Consider these fun choices: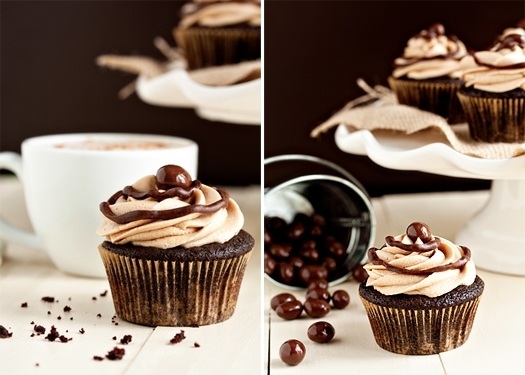 image credit: Jamie from My Baking Addiction
What tricks do YOU have for make-ahead appetizers and cocktails?
---
About the Author: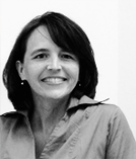 Jessica Fisher is…a wife, a mom, a teacher, a homemaker, a cook, and a writer. She has learned to reconcile a tight budget with her love for great food.
As a busy mom of six voracious eaters, she regularly shares healthy, delicious and budget-friendly recipes at GoodCheapEats and at Food Your Way. She also writes about parenting at LifeasMOM and is currently writing a cookbook for the Harvard Common Press.
Find Jessica on Twitter and Facebook to keep in touch.

---