Kitchen Tip: Trick for Cutting Butter into Flour
One of my all time favorite kitchen tips is this trick for cutting butter into flour!
Do you have trouble making tender, flaky, biscuits, pie crusts, or scones? 
You know when a recipe, particularly something like a biscuit or scone recipe, tells you to cut the butter into the flour mixture?
There are several ways you can go about doing this.
Ways to cut butter into flour:
Use a food processor and pulse the mixture until you have a crumb like mixture.
Use two knives and literally cut the butter into the flour until you have little tiny bits of butter.
Use a pastry blender which ultimately works pretty similar to the knife method but is easier.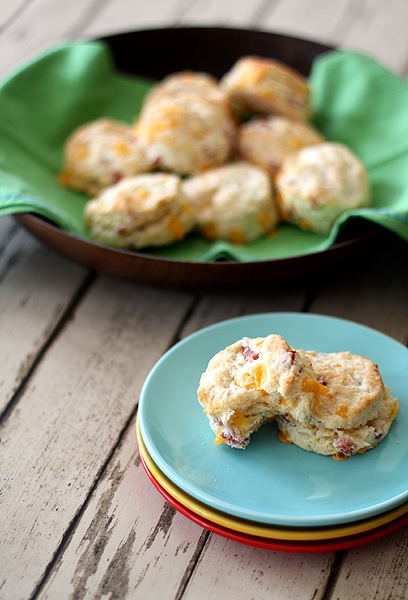 Or you can use this little trick, my personal favorite.
Why is it my favorite?
You can work with the butter while it's frozen (I store extra butter in the freezer), thus keeping the butter as cold as possible.
Little bits of very cold butter mixed in with the flour mixture is the key to moist, flaky biscuits, pie crusts, scones, or any other recipe that calls for the butter being cut into the flour.
What is the trick to cut butter into flour?
I like to take a frozen stick of butter and grate it using the largest holes of a box cheese grater, as opposed to cutting the butter using other methods such as a food processor or pastry cutter.
It works great for me this way, but it certainly isn't the only method that works.
I do think it's faster than cutting with a pastry cutter and definitely has less clean up than a food processor. Work's for me!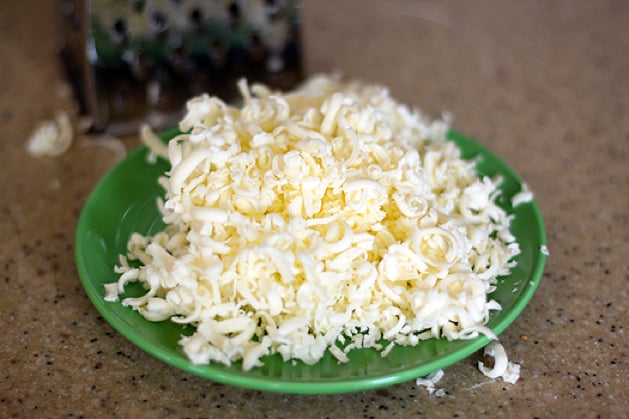 Then, mix the cold, grated butter into the flour mixture.
After you've mixed it all up, stick the bowl of the flour and butter mixture in the freezer for a few minutes to get the butter really, really cold again.
Finally, proceed with the rest of the recipe according to the instructions.
What is your favorite trick for cutting butter into flour?
Love this kitchen tip?
Sign up for Good Life Eats email updates and never miss another post!
Be sure to follow Good Life Eats on Instagram. Tag @goodlifeeats and include the hashtag #goodlifeeatsrecipes so I can see what you're cooking up in YOUR kitchen!