I first shared these 8 Cute DIY Bookmark Ideas about 4 years ago, but thought it was worth re-sharing.
These bookmarks make fun crafts for kids and also super cute gifts for them to pass out to friends at school.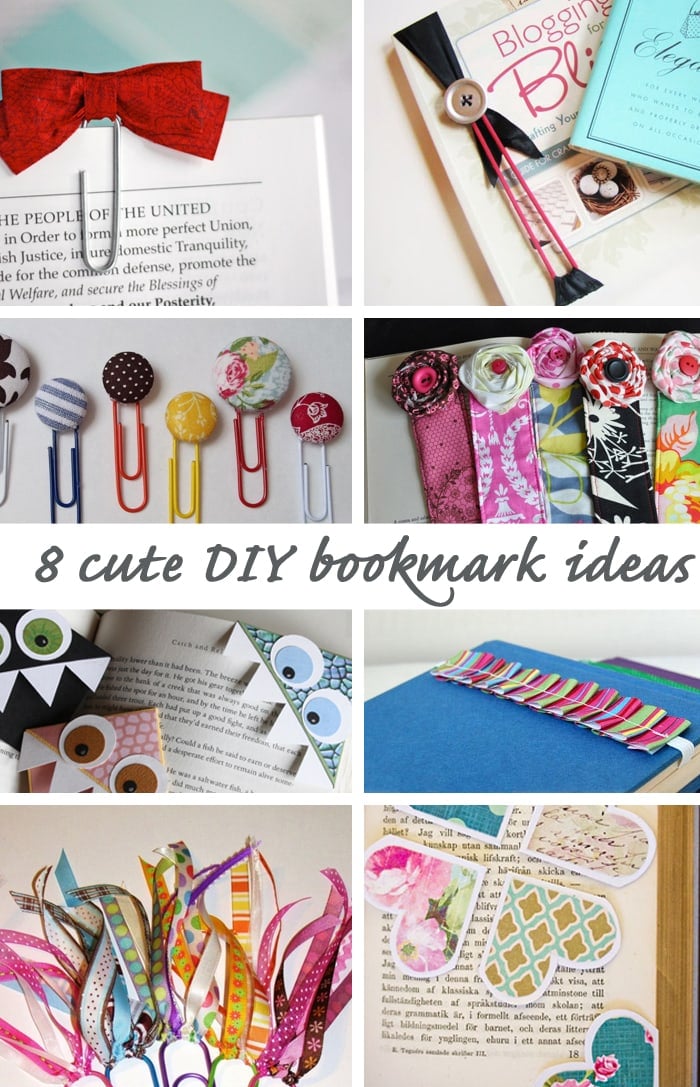 I don't really use real bookmarks. I'm not sure why. They're not expensive, or hard to make, but I tend to just pick up whatever to mark my pages. Old receipts, scraps of paper, a pencil, etc. But I don't ever dog ear my pages. Last week Logan laughed at me because he found a napkin folded in half inside the copy of A Million Suns that I had just started reading. A napkin? That's a little ridiculous. For those curious, I finished A Million Suns a couple days later and really enjoyed it! It's the second in the Across the Universe Series. I've been eye-ing lots of super cute DIY bookmarks for the last few months that I've seen pop up around the web. After the napkin incident, I decided it was time to dig these out and maybe make a few. Most of them are no-sew and they all look really simple. The problem is, often my bookmarks fall out and I lose my page. I like that most of these actually secure onto the page to keep it marked. I'm definitely going to keep these in mind for future gift giving opportunities after I've made a couple for our use at home. I think they would be great paired with a book as a gift for someone who loves to read!
8 Cute DIY Bookmark Ideas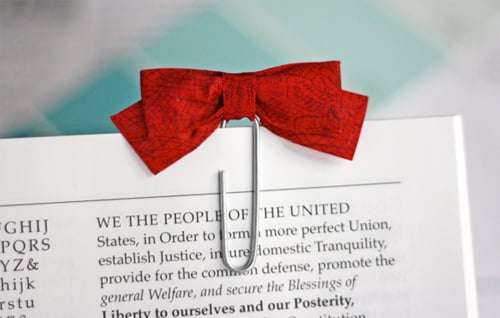 Bow Tie Paper Clips Using Fabric Scraps from How About Orange. What a great way to use up extra fabric scraps! I have so much fabric that I've used for other various projects. I bet I could whip up a bunch of these for myself and friends.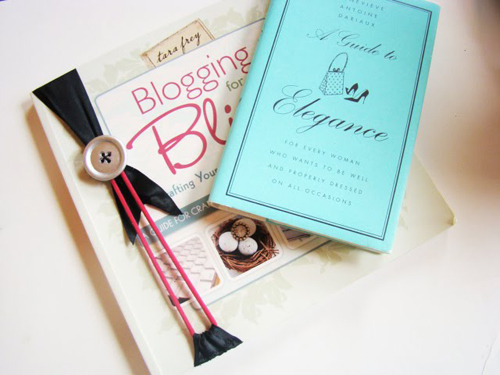 No-Slip Bookmark Tutorial from Mary Janes and Galoshes. This one using a sewing machine. But, there isn't much to sew so it could probably be done by hand or secured with hot glue or iron on fabric adhesive.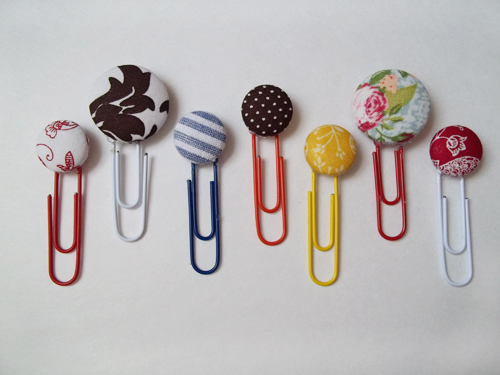 Fabric Button Paper Clip Bookmarks from Quiverfull of Blessings. Just so cute! These looks so easy to put together and I know my kids would have a blast picking out colors and fabrics or buttons to use with these.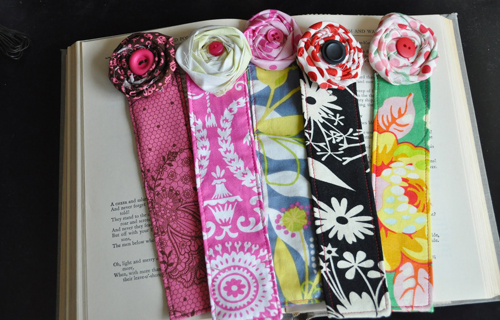 Remember when I mentioned all those cute ways to use or make fabric rosettes recently? Here is another to add to that list! Fabric Flower Bookmark Tutorial from Little Birdie Secrets. This requires the use of a sewing machine because it is a bit more involved than a quick hand stitch. But I bet you could make adaptations and use some iron-on tape or even fabric glue.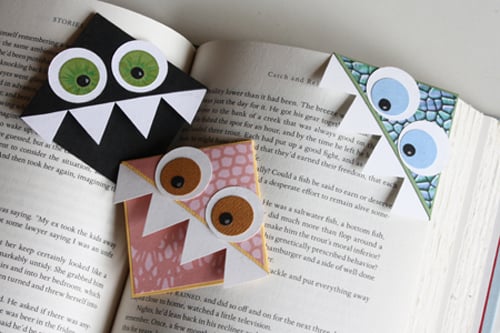 Page Corner Monster Bookmark Template from I Could Make That. These would be so cute for classroom Valentine's Day gifts for children! Make them with Valentine's Day colors and use hearts in the eyes for a fun twist! My kids would both get a kick out of these!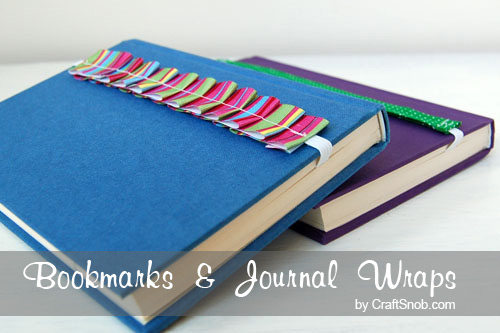 Ribbon Bookmark or Journal Wrap Tutorial from Craft Snob. I love the brightly colored ruffled ribbon on this!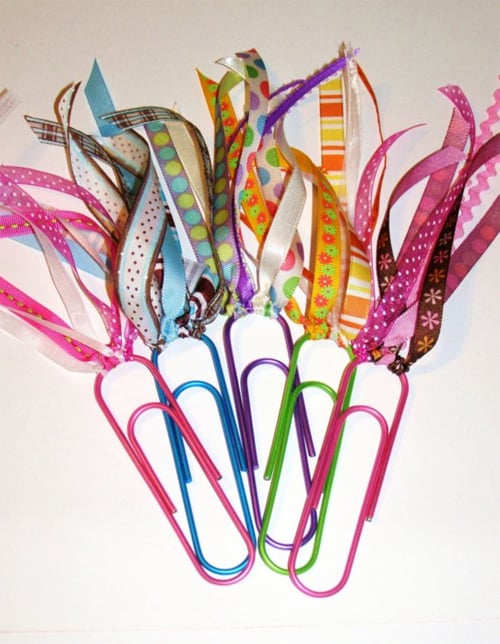 Jumbo Clip and Ribbon Bookmark from Midnite Scrapper. So simple and pretty! Great way to use up any leftover ribbon. I bet you could also tie thin fabric scraps on the ends too!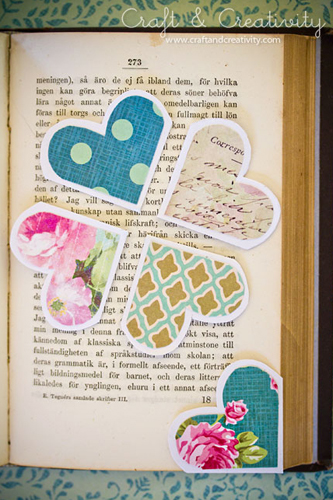 Heart Shaped Corner Bookmarks from Craft and Creativity. These are more girly than the Monster Corner Bookmarks. I think they'd also make great classroom Valentine's Day gifts (for girls) with a sweet message written on the back.
Have you made any cute bookmarks lately?
Love these 8 Cute DIY Bookmark Ideas? Sign up for Good Life Eats email updates. Never miss another post full of inspiration again!
All images are copyright of the blogs from which they were linked.