Like I mentioned in my post last week, Mom's Need Snacks Too! Unfortunately, a lot of my mom hours are spent running around away from home, taking kids to and from activities, running errands, even back and forth from the gym.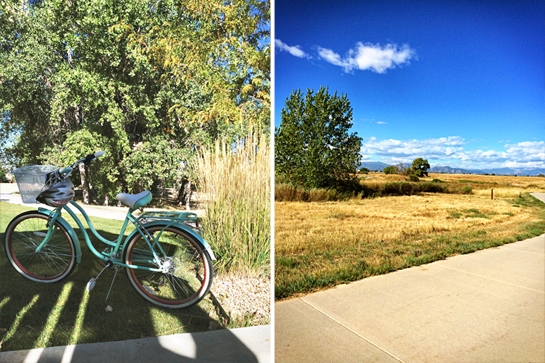 Even if I'm not in the car – sometimes I'm on my bike because I can ride to the library, the drug store, and a couple of other places from my house and get some exercise at the same time – so, I still might not be at home or near a kitchen. Sometimes I really need snacking on-the-go.
A couple weeks ago my friend Becca and I went on an 11 mile bike ride after we dropped the kids off at school. It has been a little cooler lately, especially in the mornings and evenings, and we knew we wanted to take advantage of some of the gorgeous fall weather – and, like I mentioned I've been working on, balance some healthy activity into our day.
11 miles isn't huge in the going-for-a-bike-ride scheme of things, but it was enough that we knew we'd want to take a little break to refuel. I grabbed a couple of these ready-to-go small plates from Hillshire Snacking.
4 On-the-Go Snacks for Mom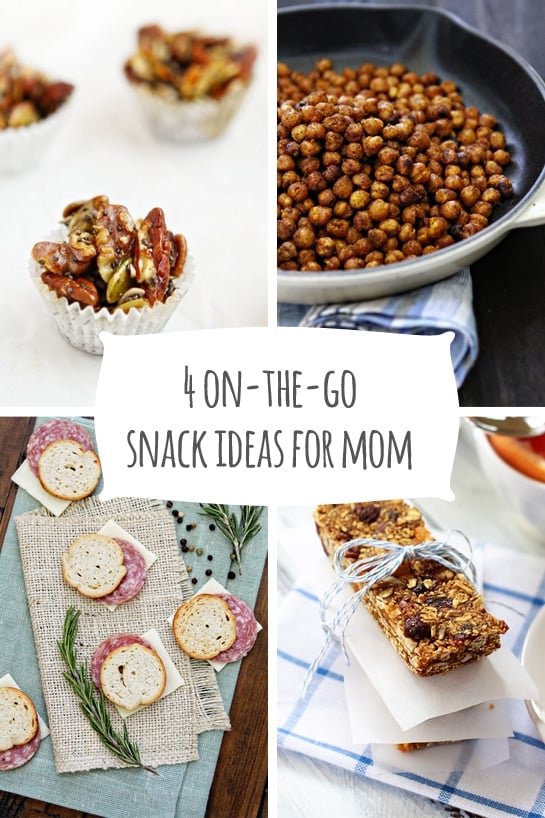 Roasted Chickpeas – I love the crunch of the roasted chickpeas, the spicy flavor, and of course the fact that they are a healthy snack. Perfect when you're craving something savory.
Nuts – Raw, unsalted nuts are great, but if you are craving something a little sweeter or savory try some of these make at home options. Store in an airtight bag, or individual serving sizes, to make on the go snacking quick and easy.
Meat, Crackers, and Cheese – My favorite are these ready-to-go small plates from Hillshire Snacking. It is all packed up, sliced, and ready to go which is perfect for my busiest of days.
Granola Bars – Make your own and keep them on hand to stash in your purse, or keep a supply of some of your favorite store bought options for quick grab and go. A few recipes:
What are your favorite on-the-go snacks?
This is a sponsored conversation written by me on behalf of Hillshire Snacking. The opinions and text are all mine.