When I think about snacking, or read about snack ideas, I usually think about snacks in terms of my kids. And with my kids both in full-time school these days, I often don't think about snacking at all between the hours of 9 and 3:30, until it is too late and I'm suddenly feeling completely starved. But, the reality is that snacks are really relevant to me.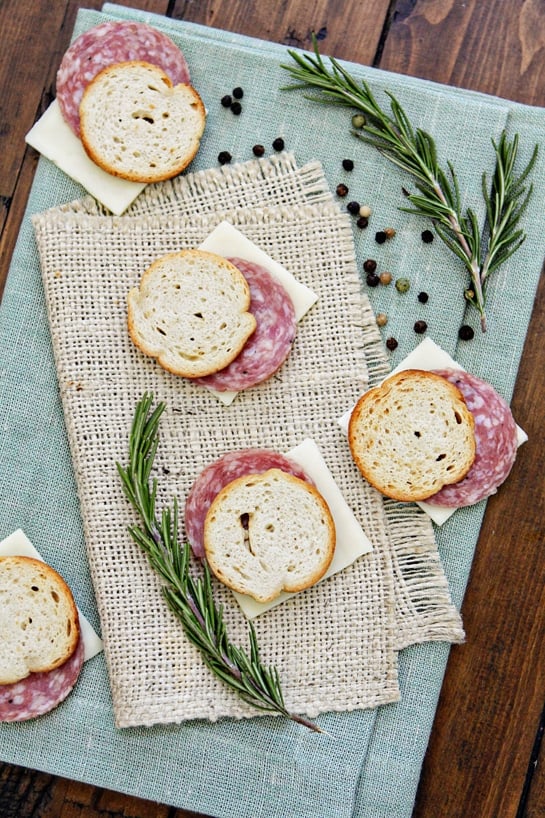 Over the last year I have been working very intentionally to make sure I'm feeding my body even if my kids aren't around. I lost quite a bit of weight a couple of years ago when I was going through a pretty stressful time in my life. I knew that I didn't want to stay at that weight. But, just as it is a struggle for some to lose weight, it is a struggle for me to gain weight back after significant loss – especially when that weight loss is related to stress.
I've worked really hard to balance exercise with my eating, including snacks. I didn't want to put the weight back on through eating a bunch of ice cream and potato chips. After a year of hard work, I'm happy to say that I am back at a healthy weight.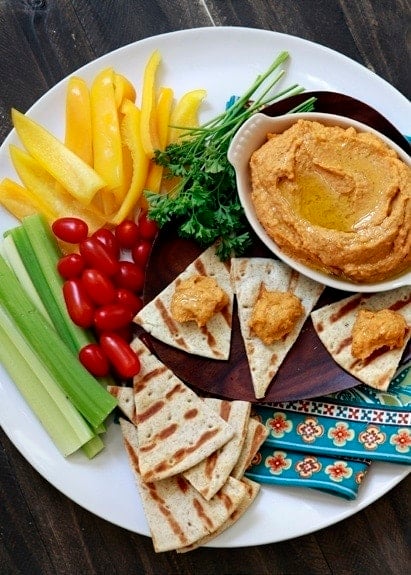 If I don't plan ahead and think about what food I'm going to be feeding myself that day, I can often get pretty wrapped up in whatever is on my to-do list that I don't eat as well as I should.
Honestly, stopping my workflow (whether it is doing a bunch of laundry, or working on the blog) feels like a big drag, but when I do take the time for a snack break I end up being a lot more productive and I'm maintaining my personal lifestyle goals. But, because I'm me and I know what my struggles are…I need quick, easy snacks that require little to no thought.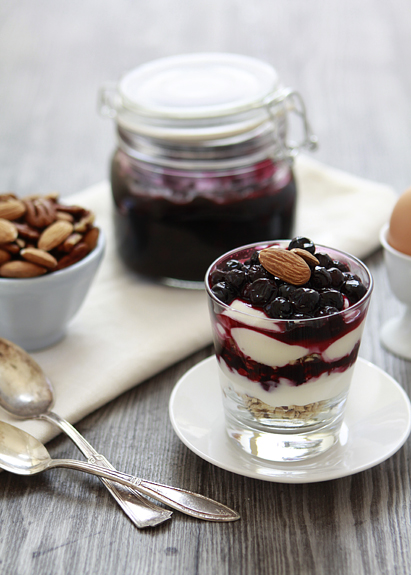 Here's a list of 5 easy snacks that I've learned fit well with my life, which usually involves me snacking on-the-go, whether it is literally on-the-go as I'm out running errands or on-the-go as I'm working from home and snacking at the same time. The great thing is they don't require a lot of thought, prep, or ingredients.
5 EASY Midday Snacks for Mom
Hummus (make it in advance and keep it in the fridge for use during the week) with Pita Chips
Hard boiled egg (instructions for Easy Peel Hard Boiled Eggs – make these in advance for use throughout the week)
Greek Yogurt with fresh fruit, dried fruit, granola, or chopped nuts
Protein Shake or Fruit Smoothie with protein (sometimes I like to add a little coconut oil for healthy fat)
Meat, cheese and crackers – I love these ready-to-go small plates from Hillshire Snacking ($0.75 off coupon here!)
Meat, cheese, and crackers have always been a favorite snack of mine and is perfect when I need something in a pinch. Hillshire Snacking takes the work out of the prep by having everything sliced up and ready – perfect for the afternoons that I spend more time yawning than writing at my desk.
Small Plate flavor varities include Genoa Salame with Natural White Cheddar Cheese, Wine-Infused Salame with Natural White Cheddar Cheese, Italian Dry Salame with Natural Gouda Cheese, and Hot Calabrese Salame with Natural Gouda Cheese. They all come paired with toast rounds for a little crunch.
I usually try to pick snacks that are rich in protein for a post-lunch pick me up. Often times after lunch, but before I have to go pick up my kids from school I start getting kind of tired.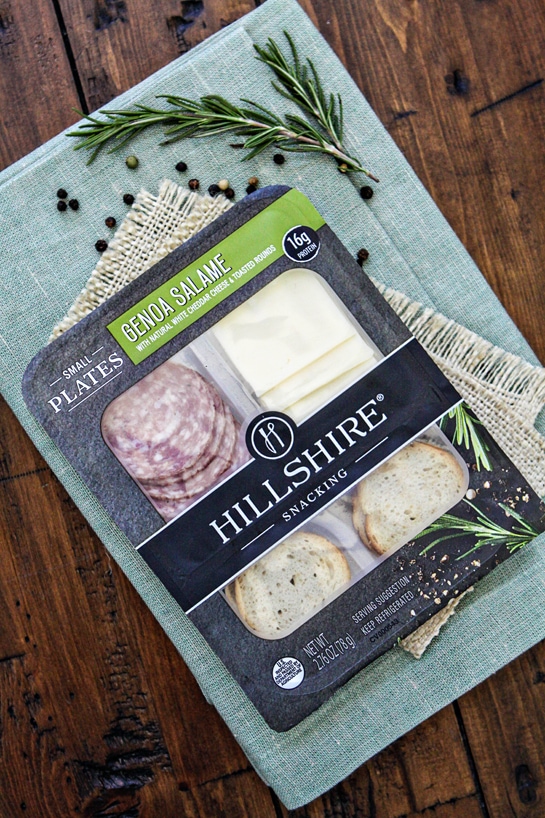 Like right now actually. I don't want to lay down and take even a short nap because a.) I don't have time for that and b.) I usually wake up really groggy and that really messes with my productivity for the rest of the day.
So, rather than laying my head down at my desk for even 5 minutes, I'll head into the kitchen for one of the snacks on my list as soon as I'm done with this post – a ready-to-go small plate from Hillshire Snacking.
For more snack ideas, be sure to visit Hillshire Snacking on Facebook. Hillshire Snacking small plates are available in Memphis, Dallas, Denver, Boston, Detroit, and Minneapolis for limited distribution August through December.
This is a sponsored conversation written by me on behalf of Hillshire Snacking. The opinions and text are all mine.