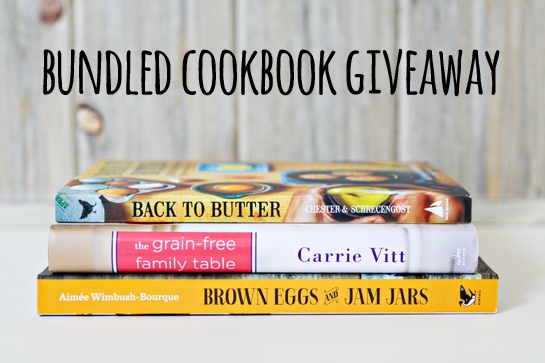 It has been a little while since I've done a cookbook giveaway, so today I am excited to offer you a fantastic Bundled Cookbook Giveaway with 3 fantastic books: Back to Butter, by Molly Chester; Brown Eggs and Jam Jars, by Aimee Wimbush-Bourque; and The Grain-Free Family Table, by Carrie Vitt.
Back to Butter
Author: Molly Chester
Blog: Organic Spark
What if butter and other "banished" foods like eggs, cream, and bacon had the inherent potential to restore our health and well-being—and that of future generations? It's a pretty good question, isn't it?
Traditional foods are the real, whole, unprocessed ingredients of our ancestors' kitchens. These simple foods nourished us for centuries, before modern food processing turned our health upside down. Their value is once again gaining recognition.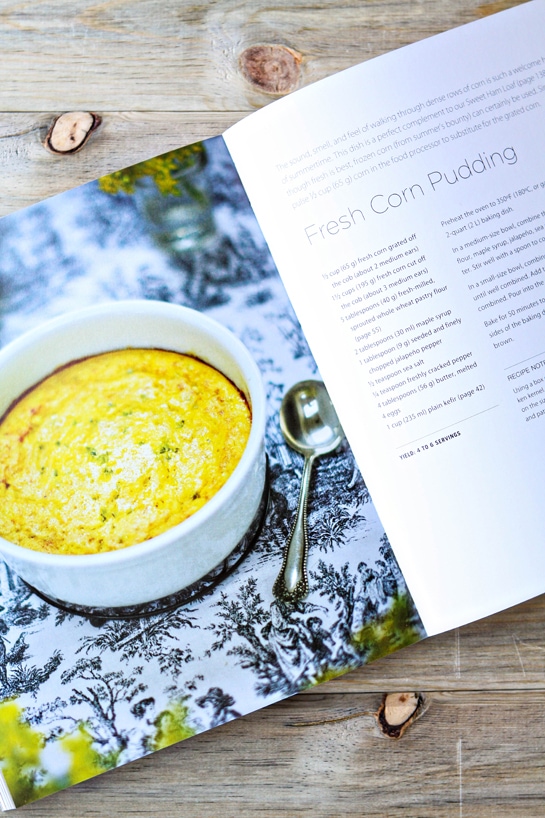 Traditional foods include:
Grass-fed Meats and Wild-caught Seafood
Organic, Farm Fresh Produce
Pastured, Whole, and Raw Dairy
Healthy Saturated Fats and Unrefined Oils
Soaked and/or Sprouted Grains, Nuts, Seeds, and Beans
Fermented Vegetables and Cultured Condiments
Unrefined Sweeteners
Back to Butter explores these topics and more. Beautifully photographed and divided into two parts, Part I teaches you how to stock a traditional foods pantry and offers step-by-step guidance on the techniques and preparation methods practiced in traditional foods—including sprouting, soaking, and fermenting. Part II showcases more than 75 mouthwatering recipes, from main meals to side dishes, desserts, and more, including:
Cultured Cream Cheese Olive Dip
Red Rice Salad with Cumin Dressing
Millet Salmon Cakes with Creamy Dipping Sauce
Meatballs and Mushroom Gravy
Caramelized Beets with Fresh Chives
Fresh Corn Pudding
Red Cabbage Kraut with Fresh Dill
Sourdough Bread Pudding with Raisin
Crispy Peach Cobbler
Learn just how nourishing and delicious it can be to revisit the wisdom of our ancestors and return Back to Butter.
Brown Eggs and Jam Jars
Author: Aimee Wimbush-Bourque
Blog: Simple Bites
Aimée's rural homesteader upbringing, years working as a professional chef, and everyday life as a busy mom led to the creation of the hugely popular blog Simple Bites. Raising three young children with husband Danny, Aimée traded her tongs and chef whites for a laptop and camera, married her two passions—mothering and cooking—and has since been creating recipes with an emphasis on whole foods for the family table, sharing stories and tips, and inspiring readers to make the family-food connection on the Simple Bites blog.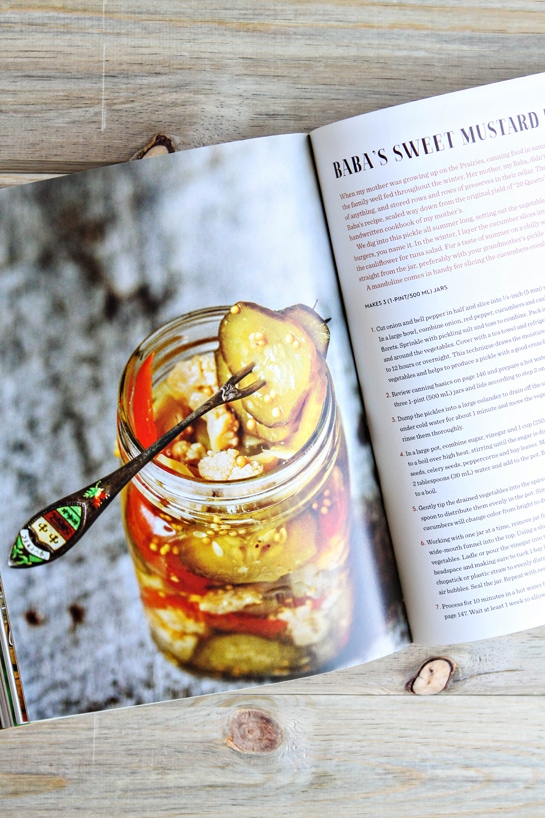 Brown Eggs and Jam Jars is Aimée's long-awaited cookbook inspired by her urban homesteading through the seasons and the joyous events they bring. Aimée shares more than one hundred recipes from melt-on-your-tongue maple butter tarts to tangy homemade yogurt that have a touch of nostalgia, feature natural ingredients, and boast plenty of love. Brown Eggs and Jam Jars will inspire you to connect your family and food right where you are in life—from growing your own tomatoes to making a batch of homemade cookies. Enjoy your urban homestead.
The Grain-Free Family Table
Author: Carrie Vitt
Blog: Deliciously Organic
Check out a past guest post from Carrie, Brownie Tart, and my review of her first cookbook, Deliciously Organic (plus recipe for Butternut Squash, Pomegranate and Roquefort Salad)
Paleo-friendly meets family-friendly in this beautiful, full-color how-to guide and cookbook that teaches readers how to cut all grains out of their diets without giving up flavorful, delicious food.
When Carrie Vitt was diagnosed with an autoimmune disorder, she was put on an elimination diet to cleanse her system that forbid gluten and grains. Failing to find recipes that followed her strict diet guidelines and still were delicious, she began experimenting in her own kitchen. Her organic, grain-free creations not only satisfied her own palate, but pleased friends and family as well. While she eventually reversed her thyroid disease, she continues to champion eating grain free.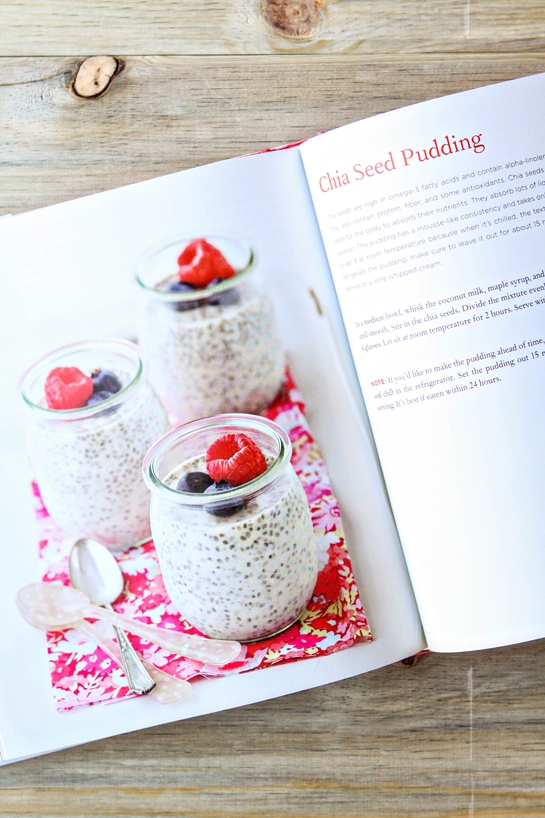 In this beautiful full-color cookbook, she provides delicious dishes for a workable organic, grain-free lifestyle. Included are a diverse range of recipes for everything from pie crust and homemade nut butter to Pork Carnitas Breakfast Crepe Tacos and Grain-Free Biscuits, Avocado with Mango-Shrimp Salsa, Roasted Garlic Alfredo with Chicken and Vegetables, and Cauliflower "Fried Rice." Here, too, are kid-friendly recipes such as Squash Macaroni and Cheese, Slice-and-Bake Cookies, and a Classic Birthday Cake with Buttercream Frosting.
In addition to sources for healthy ingredients, time-saving ideas, health tips, and 125 easy grain-free recipes, there are also simple dairy-free and Paleo adaptations for each recipe (it's as simple as choosing coconut oil in place of butter!). Written in Carrie's warm, inviting style, this helpful sourcebook is the perfect entrée to a healthy, nourishing diet that brings grain-free eating into the mainstream.
Disclosure: Book descriptions via Amazon.