The following post, photos, and recipe for Chard, Bacon, and Gouda Quiche is a guest post from Katie (great name!) of Epicurean Mom. Step right up and enjoy her beautiful photography and delicious recipe while I'm away in San Diego for a few days. Welcome, Katie!
Before I started Epicurean Mom Katie from GoodLife Eats was one of my favorite reads and, of course, still is. Her posts, food and photography are always so inviting and delicious! When she asked me to guest post for her I, of course, jumped at the opportunity!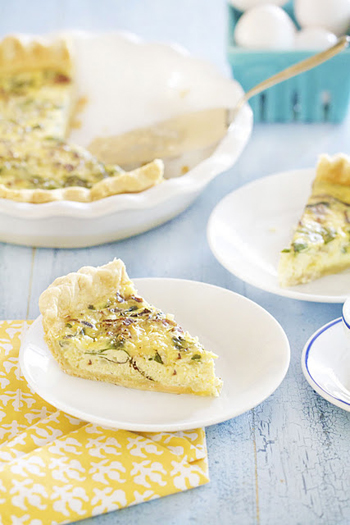 We both have a strong passion for family and food; especially healthy foods for our growing family. Sometimes its difficult to find wholesome, healthful foods that the entire family will eat.
Don't get me wrong, I love to blog about desserts and cheesecake (like my Blueberry Cheesecake Bars) although I'm always trying to find healthful foods my picky girls will eat. This is a huge feat in our household!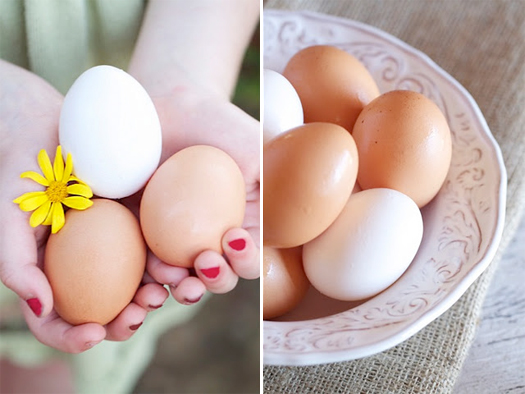 Anything green, leafy, earthy or healthy they will not touch; although I've found that if I 'hide' the veggies they will gobble them right up.
My go-to kid friendly meals are quiches. I just adore quiche, so do my kids! One of my favorite quiche recipes I created was my Summer Squash Bacon and Mozzarella (as seen in Cooking Light Magazine July '11.)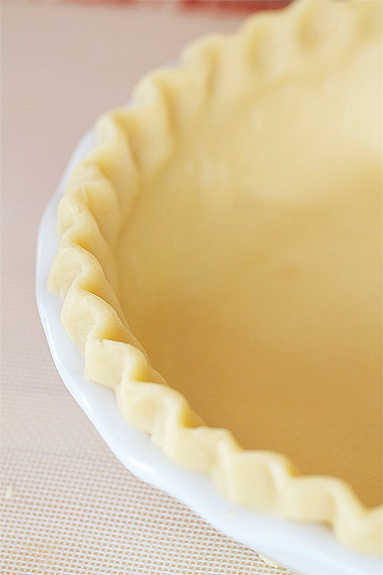 I've been mulling over a good quiche recipe to share with all of Katie's readers; also a recipe that would include lots of greens. Spinach seems the easy answer, but what about Chard? Equally as healthy but less watery… big plus!
Add bacon, you can't go wrong… Hope you enjoy this quiche!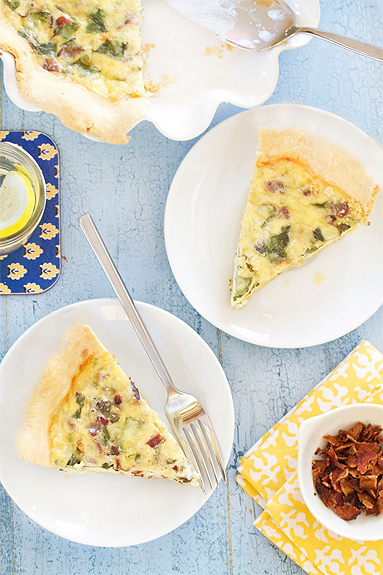 Thank you Katie, for letting me have your beautiful blog for the day!
More Quiche Recipes:
Get More Recipes via Email
Did you love this recipe? Sign up to receive Good Life Eats email updates and never miss another recipe!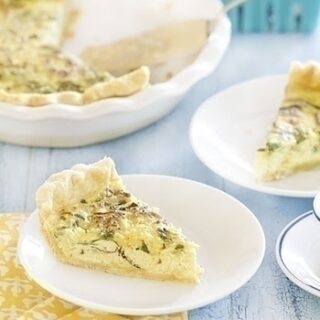 Chard, Bacon, and Gouda Quiche
Cook Time:
1 hour
10 minutes
Total Time:
1 hour
40 minutes
Quiche is always a favorite springtime recipe. This recipe features the addition of chard, bacon, and gouda for plenty of flavor. Serve it at your next spring brunch gathering and wow your guests!
Ingredients
For Crust:
1 1/2 unbleached all-purpose flour
1/2 teaspoon salt
9 tablespoons unsalted butter, cold and cubed
1/3-1/4 ice cold water
For Filling:
6 eggs
1 large shallot, chopped
1 cup whole milk
1/2 cup, lightly packed rainbow chard
4 pieces cooked bacon, crumbled
1/4 tsp fresh cracked pepper
3/4 tsp fresh sea salt
1 cup grated dutch gouda cheese
1/2 cup grated mozzarella
Instructions
For Crust:
Pre-heat oven to 350 degrees.
Pour flour and salt into bowl of a food processor. Add cold butter cubes and pulse, until mealy.
While the food processor is running add the cold water, slowly, until just comes together. Be sure not too over water. If dough is too wet, add a little flour. Lightly grease a pie pan.
Lay out plastic wrap onto a sil-pat, or cleaned surface. Lightly flour and roll out dough into a 9-inch circle. Using the plastic wrap as a guide, carefully lift dough into a greased pie pan. Press in and crimp edges. Place parchment paper over the pie dough, fill with pie weights.
Bake for 15-20 minutes, or until par-baked (leave oven on.)
For Filling:
Place bacon evenly over the prepared crust.
Beat the eggs and milk until light and fluffy, add salt and pepper. Whisk in shallots, chard, cheese. Pour into the prepared crust.
Bake for 40-50 minutes (it may take shorter but since I have a deep dish it takes about this time) or until set and not wiggly in the middle.
Recommended Products
As an Amazon Associate and member of other affiliate programs, I earn from qualifying purchases.
Nutrition Information
Yield

8
Serving Size

1
Amount Per Serving
Calories

376
Total Fat

25g
Trans Fat

0g
Unsaturated Fat

10g
Carbohydrates

22g
Fiber

1g
Sugar

3g
Protein

16g
About the Author:

Katie's love of food started when she was young helping her mom in the kitchen. Her mom always said, "Go ahead. It's good to play with your food."
Katie has been playing with my food ever since! She blogs at Epicurean Mom where she shares how she teaches her daughters to experiment and enjoy the process of coming up with culinary creations of their own.
You can also find Epicurean Mom on Facebook, Twitter and Pinterest