I like to keep my kitchen clutter-free. After you account for all the food photography props that have taken over my kitchen, I don't have a whole lot of storage space left. And the pantry is ridiculously small. So, one thing I do to keep the flow going in there is to take advantage of items that are able to multi-task. I've already mentioned the multi-tasking capabilities of the Microplane, but this mentality doesn't have to stop with kitchen gadgets.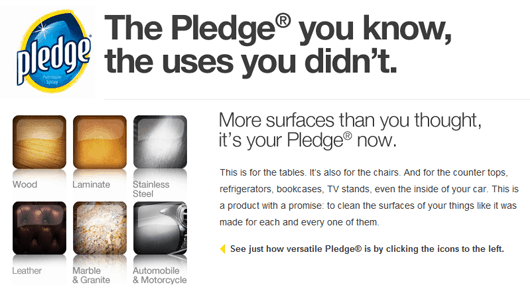 I like to keep the bare minimum cleaning supplies in my under the sink area and I do that by choosing my products carefully. I prefer products that can be used for multiple tasks and Pledge helps me out with that! The Yellow Can Lemon Pledge work in so many different ways:
Wood
Laminate
Stainless Steel
Leather
Marble and Granite
Pledge is great for cleaning my kitchen table, leather chairs just off of the kitchen, kitchen cabinets, and my stainless steel refrigerator. Bye, bye fingerprints! Plus, I think that fresh lemon smell is pretty great too!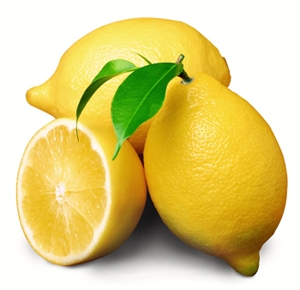 Besides the Yellow Can Lemon Pledge, I also love their Multi-Surface Cleaner because you can use that on glass, appliances, plastics, and more. And they're also available as Multi-Surface Cleaning Wipes. Fewer products under my kitchen sink = less clutter = a more efficient kitchen and a happier me! Pledge wants to help with a happier YOU, too…
Pledge® is helping one modern mom update her kitchen with the "Pledge to Love Your Kitchen" contest (runs November 15, 2010 through December 10, 2010), hosted on Mom it Forward. The contest offers moms the chance to win $15,000 in the form of retailer gift cards to help update their kitchen with marble, granite, stainless steel and leather surfaces along with a year's supply of Pledge®. Find contest rules and details on Mom it Forward.
Before you enter the giveaway PLEASE read the rules.
Giveaway (1 winner):
Pledge gift basket (ARV: $40).
Specific contents to be determined by the sponsor.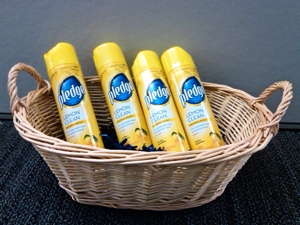 Requirements:
Complete the following below items and leave a separate comment for each, giving you a total of two comments for the giveaway.
Comment what you would do if you won $15,000 in kitchen improvements from the "Pledge to Love Your Kitchen" contest.
Complete ONE of the following:

Visit the Mom It Forward forum and leave a comment on a post about the contest.
Tweet the following: Enter the "Pledge To Love Your Kitchen" Contest for a chance to win a $15,000 kitchen upgrade. Visit http://bit.ly/bMhDSU #PledgeContest (and leave a link to your original tweet)
Mention the Pledge and Mom it Forward "Pledge To Love Your Kitchen" Contest in a blog post and include this link: http://bit.ly/bMhDSU
Visit the Mom It Forward site and view some of the contest entries and leave a comment here sharing which entry you found most compelling.
The Rules:
You MUST complete two of the above requirements and leave a separate comment for each.
You may NOT enter using multiple email addresses. Automatic disqualification.

Contest ends November 29, 2010 at 11:59 p.m. EST.
Contest open to US States only.
Winner will be chosen via random.org and will have 5 days to respond before disqualified and a new winner chosen.
I was compensated for my participation in the Pledge to Love Your Kitchen campaign, though all opinions are my own. I have used Pledge products for years with personal satisfaction.