For a long time I didn't like making muffins or cupcakes because I thought it was just too messy and cumbersome to fill up the muffin tins. Not anymore! About a year ago I started using this trick. It saves so much time and mess.
I use a Pampered Chef Large Scoop which holds the perfect amount for a standard muffin cup. Scoop up the batter, squeeze and release into the muffin tin. You don't have to use the Pampered Chef Scoop, any scoop with a squeeze action handle that holds 3 tablespoons will work great.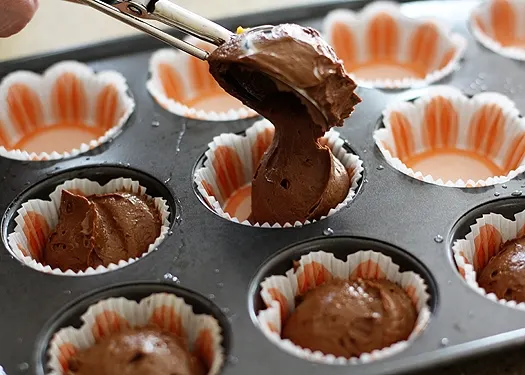 So simple! Look how neat they come out? No batter drippings all over the counter or edges of the pan. They're all perfectly proportioned and the same size so they cook evenly. Plus, the kids think it is super fun to help out with this. Logan is pretty good, Madeline is still learning. We love this time saving trick!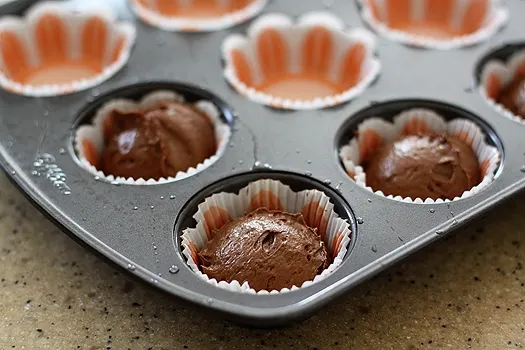 Recipe pictured: Chocolate Pumpkin Cupcakes with Orange Pumpkin Cream Cheese Frosting