Logan is positively obsessed with reading these days. He goes through books almost as fast as he goes through socks. Every morning he has a great routine of reading for 30 minutes, sometimes longer when he is so engrossed in a book, before he gets ready for school.
As a mom who loves reading, I have to say that I am thrilled Logan has developed a love for reading and found that it is something he can do for pure personal enjoyment rather than just a homework assignment. I, myself, had not yet developed this enjoyment of reading at his age.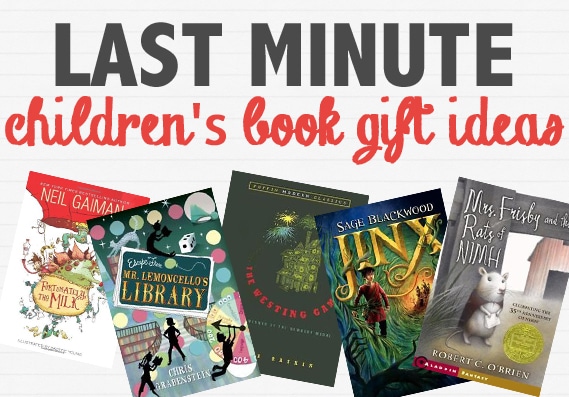 Often he spends time after school, on the weekend, or in the evening before bed reading just a few more pages. We always read together before bed – Logan snuggled up under the covers in bed while I read whatever book we are currently working on out loud.
We are always on the hunt for new books to read whether they be old favorites from my childhood of mine that are new to Logan, like Mrs. Frisby and the Rats of Nihm, newly published books, or first time authors. We frequent the library quite a bit because we could easily spend more than we should if we bought every book that we read, but I have also started adding gently used books to our library when we come across books that we want to read time and time again. eBay is a great place to find gently used books for your personal library at bargain prices.
I've created a collection of books has enjoyed – recommendations for you if you're still looking for a few last minute gifts for the young reader in your life as well as to keep track of books that I think he would like. Book lists like this come in handy when I'm looking for a small gift for a holiday like Valentine's Day or an upcoming birthday, or when we finish a book and are stumped as to what we should read next.
My eBay Collections were curated as part of my collaboration with eBay. Check out the #FollowFindIt hashtag for a look at what other curators are finding on eBay. Check out more and share eBay collections for a chance to win a $25,000 sweepstakes!
Are you gifting any children's books this Christmas?