I love finding new favorite authors. Stumbling upon a brand-new voice is like finding a new friend, one who I want to spend hours with. Certain authors just draw me in, make me feel at home, and send me scurrying to find their backlist (or upcoming releases).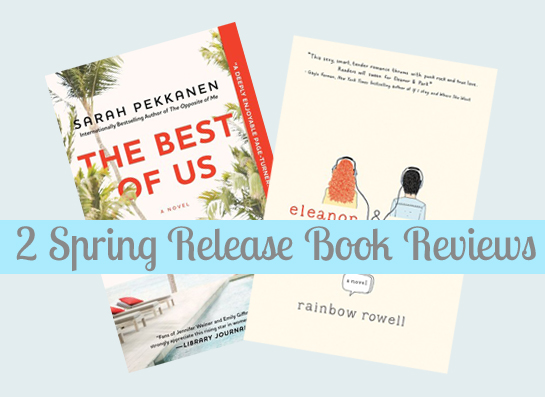 Written by: Jennifer Petro-Roy
In the past few years, I've found two such authors, Rainbow Rowell and Sarah Pekkanen, who are both coming out with new books in the next few months. I fell in love with both of these stories in different ways and can't wait to see them released into the world.
Eleanor and Park, by Rainbow Rowell (Release date: February 26, 2013):
This book was published in the UK last year, and I heard enough positive buzz about it (and adored Rowell's debut novel Attachments so much) that I ordered it from overseas.
Set in 1986 Nebraska, Eleanor and Park features two high-schoolers who both feel utterly out of place. Park is half-Korean, often bullied, and unable to relate to his Dad and his brother, who are into sports while Park prefers comic books and music.
Eleanor, the new girl in school, is an overweight redhead, too unique looking in this small town to escape bullying herself. When Eleanor sits next to Park on the school bus, he tries desperately not to engage, but as the days pass, the two start to bond over comics, music, and their lives.
Eleanor's life is much more difficult than Park could ever dream. The basic plot of this book–boy meets girl, the pair dates, the pair runs into hard times–is standard, but the emotions behind the work are amazing: raw, tender, and utterly believable.
Both Park and Eleanor come to life on these pages and I honestly felt as if I was living their lives along with them. Rowell is an author to watch. Her simple yet evocative prose truly shows how first love is rarely simple, but always real.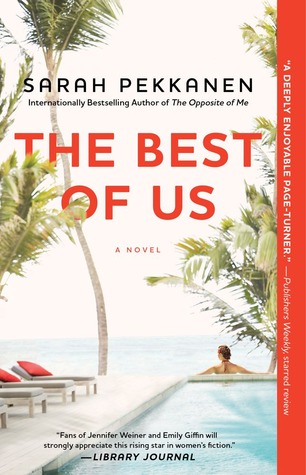 The Best of Us, by Sarah Pekkanen (Release date: April 9, 2013):
Pekkanen's third novel is alternately narrated by four women, who are brought together, along with their significant others, for a weeklong trip to Jamaica for a friend's thirty-fifth birthday.
Tina, exhausted from dealing with four kids and money troubles, can not wait to rediscover herself when she leaves the daily grind. Savannah has just separated from her cheating husband and is desperate to let loose and find a fling.
Allie, 'the one who always helps everyone else ' and whose life seems so perfect herself, is struggling with a health scare that could affect her future.
And Pauline is the outsider, the wife of birthday boy Dwight, whose millions brought her into the kind of lifestyle she knew she was meant for–but who is hiding secrets from her past that none of her fellow vacationers know about.
When a hurricane threatens their gorgeous villa and idyllic vacation, the secrets and feelings that each characters hide are set free.
Pekkanen is one of those authors who redefines the term 'chick-lit', creating utterly real characters who deal with serious issues. This is more than just your typical lighthearted read, and kept me quickly turning the pages.
What upcoming books releases are you looking forward to?
Get More Recipes via Email
Did you love this recipe? Sign up to receive Good Life Eats Email Updates and never miss another recipe!