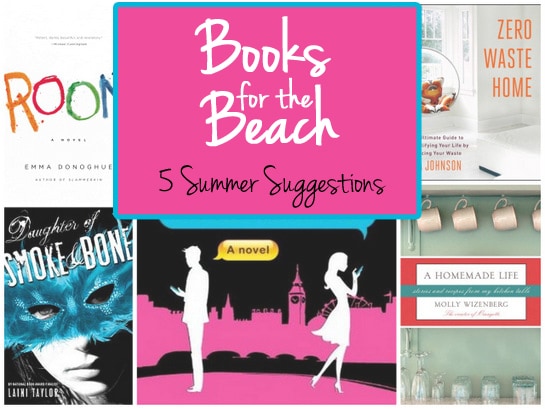 Written by: JANSSEN BRADSHAW of Everyday Reading
Summer is here! Even with two little girls who aren't in school, it still feels different from the rest of the year.
And I'm determined to squeeze in as much beach reading as possible, even if I have to substitute "apartment patio" for "beach."
Here are five books I'd recommend to pack along this summer:
What are you reading this summer?