My friend Aggie and I both enjoy reading and in the past have often shared book recommendations. Recently she mentioned that she had checked to see if I had posted any book suggestions recently. I admit, I've gotten a little bit out of the habit of not just reading but also sharing what I'm reading when I am enjoying a new book.
Being a single mom keeps me so busy and I don't always feel like reading at the end of the day. Sometimes I just want to veg in front of the tv and binge watch Friday Night Lights (just finished this – loved it!).
But I do have a few books out from the library right now. Here's what they are: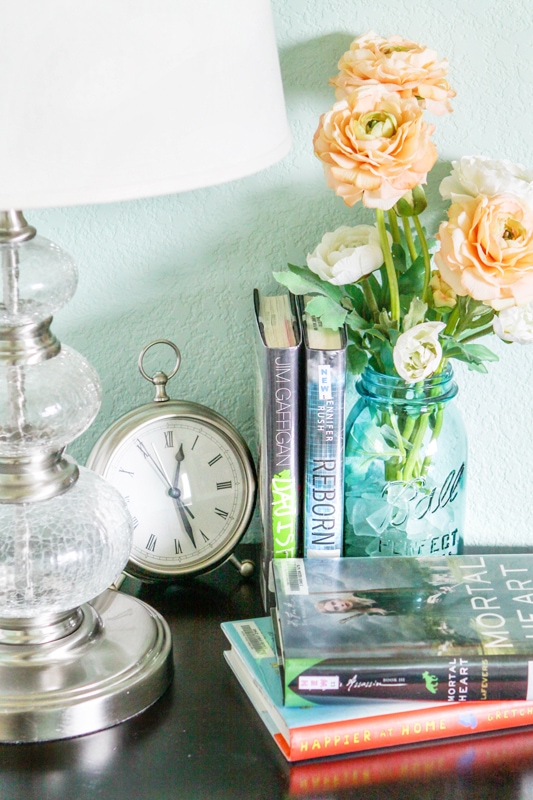 Dad is Fat by Jim Gaffigan
I've watched a few of his shows but never read his books. You can find a lot of clips on YouTube. Netflix has one or two full shows. He's hilarious. I love that so much of his stuff is food-centric.
I got this book and his other (Food a Love Story) for my future sister-in-law, Erin, for Christmas and am finally getting around to reading them myself. For a laugh, check out this Kale clip (I happen to like Kale).
Mortal Heart by Robin LaFevers
I'm just about done with this Mortal Heart, book 3 in the His Fair Assassin series.
Annith has watched her gifted sisters at the convent come and go, carrying out their dark dealings in the name of St. Mortain, patiently awaiting her own turn to serve Death. But her worst fears are realized when she discovers she is being groomed by the abbess as a Seeress, to be forever sequestered in the rock and stone womb of the convent. Feeling sorely betrayed, Annith decides to strike out on her own.
She has spent her whole life training to be an assassin. Just because the convent has changed its mind doesn't mean she has..
Happier at Home by Gretchin Rubin
I have checked this out from the library at least once before but I didn't get to finish it because several other people had placed holds on it. I grabbed it on a recent trip to the library so I can revisit what I already read and finish what I didn't.
As in The Happiness Project, each month has a theme and finds Gretchen experimenting with several concrete, manageable resolutions meant to boost her happiness. With her signature blend of memoir, research, and experimentation, Gretchen's passion for her subject jumps off the page, and reading just a few chapters of this book will inspire readers to find more happiness in their own lives.
Reborn by Jennifer Rush
Reborn is book 3 in a series about 4 genetically altered boys. Lots of action and suspense and a little bit of romance. I haven't started this one yet, mostly because based on my experience with book 1 and 2 I know I won't be able to put it down until I finish. I'm waiting for the kids to be at their dads for a weekend.
What are you reading right now?